The British Food Fortnight is the biggest annual, national celebration of British food and drink.  It is the ideal opportunity to tuck into some of your favourite classic recipes made with home grown produce here in Britain.
Here are our 3 favourite British dishes which are big on flavour, big on comfort & just so quick and easy to prepare.
Our Classic Ham & Pea pie is developed to a traditional recipe and boasts a generous & chunky filling.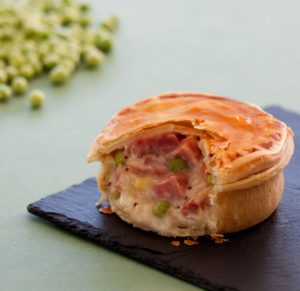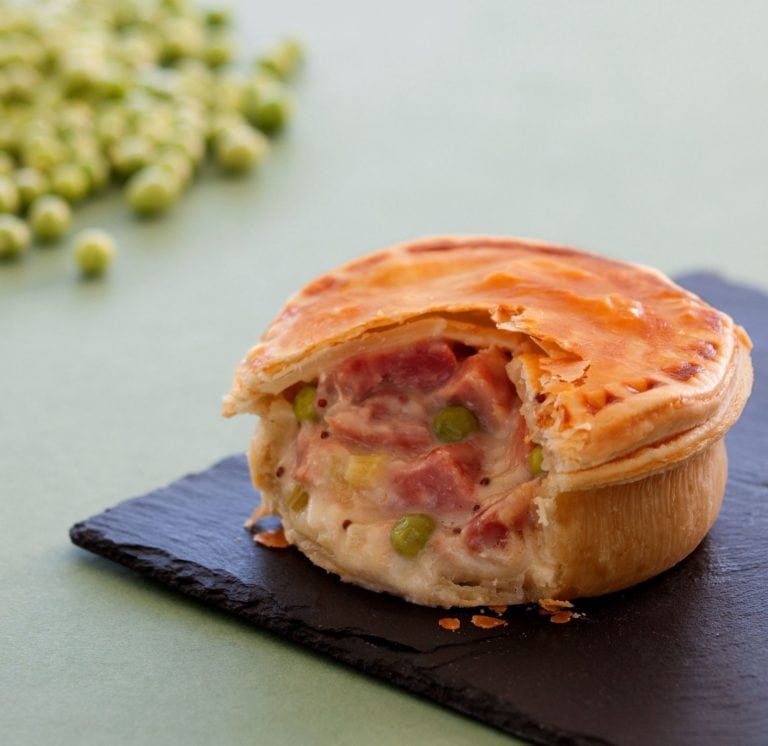 Made with ham hock pieces with tender garden peas in a smooth béchamel sauce encased in a shortcrust pastry base topped with a puff pastry lid.  It cooks from frozen in 35-40 minutes.
Other British Classic single portion pies in the range include Award-Winning Steak and Kidney Pie; Chicken, Mushroom in a White Sauce; Chicken, Brie and Cranberry; Chicken, Leek and Mushroom and a vegetarian option of Sweet Butternut Squash, Creamy Goats Cheese and Leeks.  Then our family range consists of Chicken and Ham and Steak and Ale  both serve 4-5 people.
Succulent chunks of beef with kidneys in a traditional suet pastry.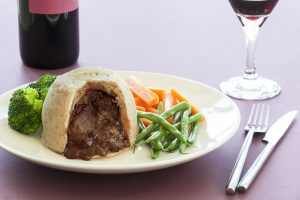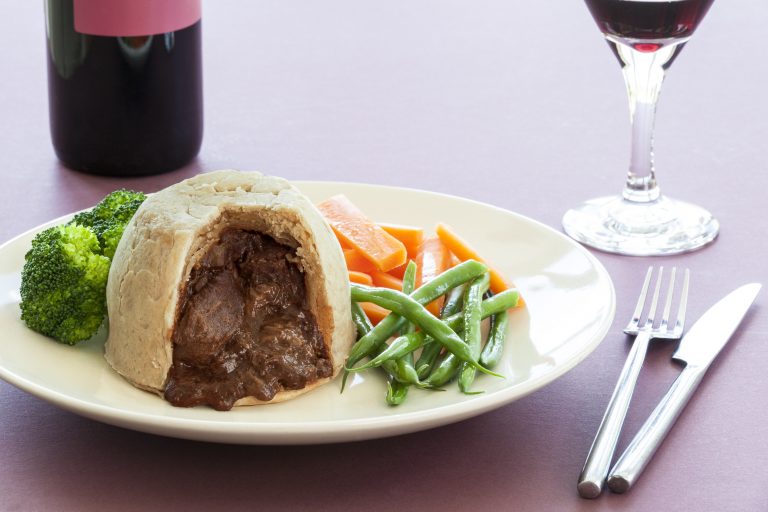 Not only a favourite of ours but we've had some fabulous feedback from one of our customers Ms L Goodwin, on our Steak & Kidney Pudding.
"Oh my word… we have just eaten your steak and kidney puddings. I felt I had to let you know what an absolute joy these were, the taste was sublime, the meat tender, totally and utterly delicious. Sorry to rave but I was seriously impressed and that doesn't happen often. Well done all of you".
Other British classic ready meals in the range, include Cottage Pie, Toad in the Hole, Lancashire Hotpot & Liver and Bacon to name but a few…
If you have a sweet tooth and crave a traditional British pud,  then you really can't go wrong with a Apple Pie with a great big dollop of custard.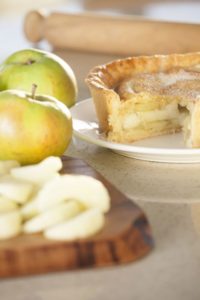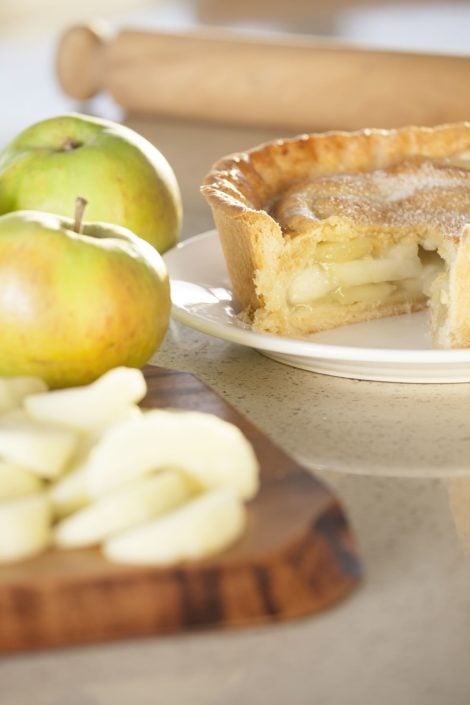 Made with British Bramley Apple slices in a sweet crust pastry.  All you need to do is pop it in the oven for just under 1 hour.
So go on and raise the flag, be proud to be British and enjoy some of the amazing British dishes produced on our shores.
Click to find your local field fare stockist.  We'd love to hear about your favourite British dish, so please Get In Touch and let us know!