National Baking Week is the perfect time to take up a baking challenge in the kitchen and get creating some tasty treats for family and friends to enjoy!
With so many delicious recipes available from pies and puddings to cakes and cookies, we've got a fabulous selection on our website for you to browse through …
Here are some of our favourite recipes, as well as some 'baker's cheats', for when there isn't quite the time to start from scratch…
Our favourites…
Fruity Blueberry & Banana Breakfast Muffins
These fruity breakfast muffins are incredibly easy to make and are all you need to perk up your morning – alongside a strong coffee, of course!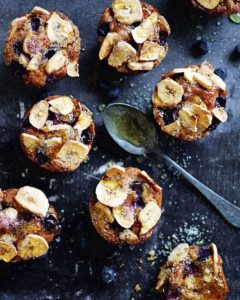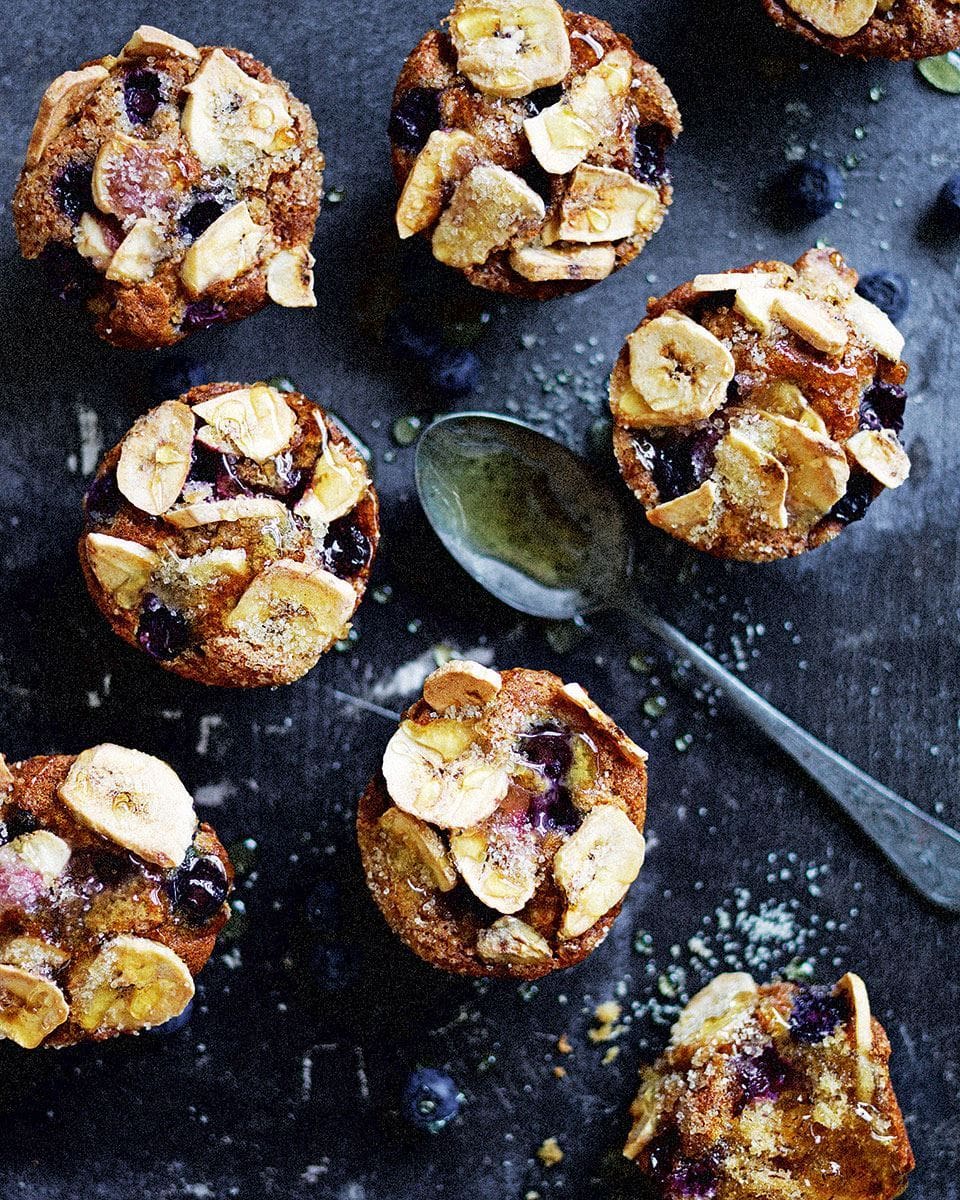 This Cherry Bay Pie is bursting with juicy cherries and the bay leaf adds a sophisticated herbaceous note to this famous pie.  A fabulous autumnal dessert.
If you like the idea of baking but cakes and desserts are not your thing, then have a go at these Blackberry & Goats Cheese Tartlets.   Perfect at a dinner party or 'date night' with your partner.  Arrange one heart per serving for a starter or two for a main course with a little salad.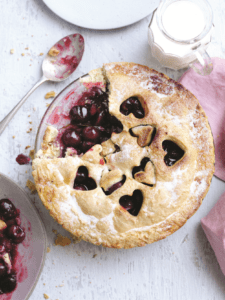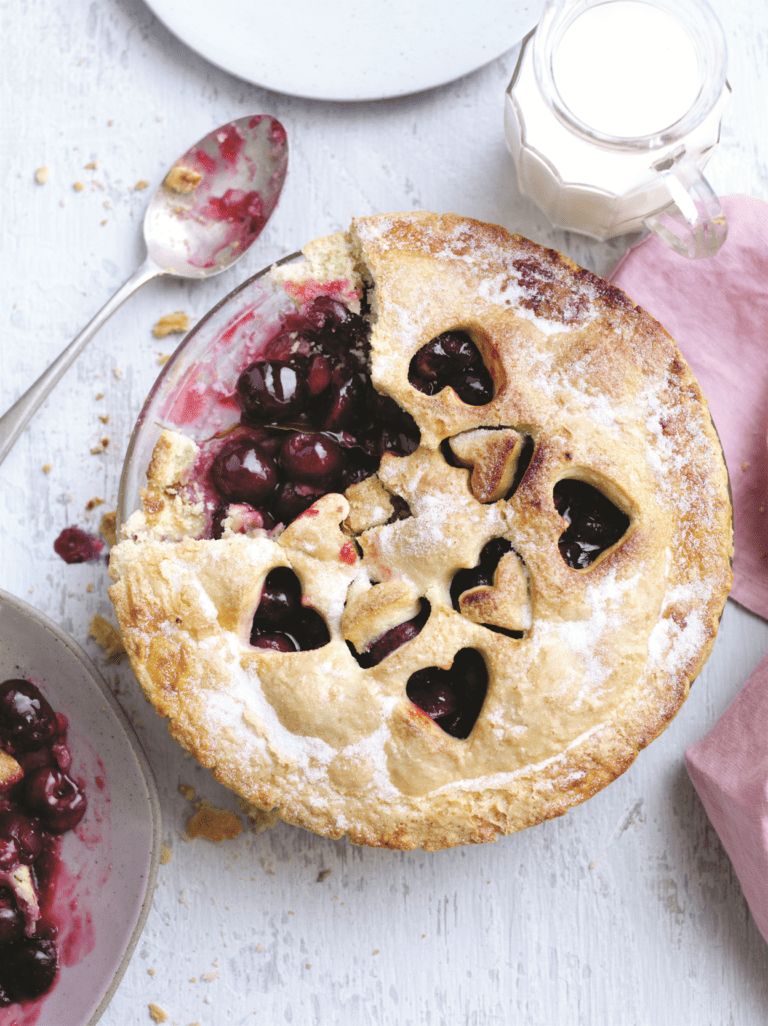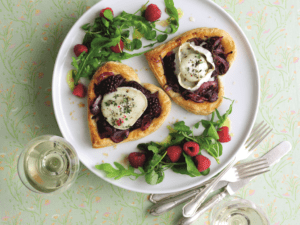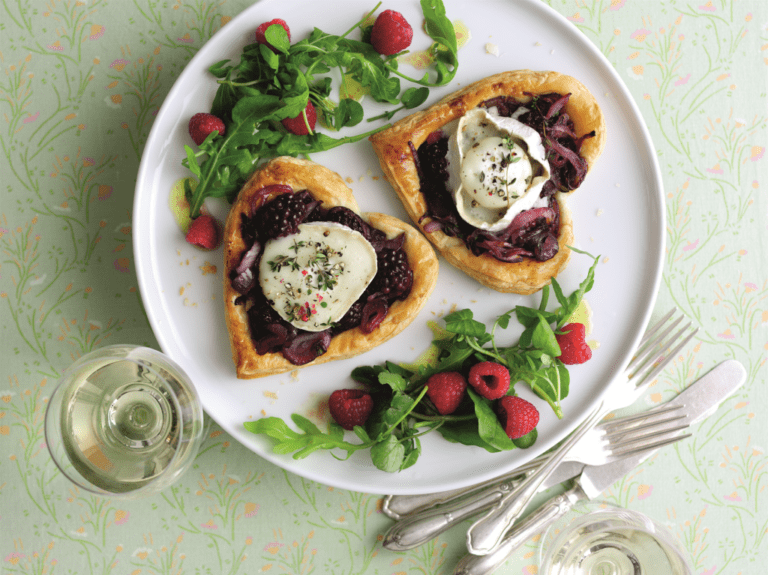 Baker's cheats…
Descended upon by unexpected school friends? Our frozen pucks of field fare cookie dough can go from freezer, to baking tray to plate in just 15 mins (we've got Plain Chocolate Chip and Pecan & White Chocolate varieties too…)
Ready Made Fruit Pies & Crumble
Bramley Apple Pie , Dark Sweet Cherry Pie, Blackberry & Apple Crumble, Gooseberry Crumble & Rhubarb & Ginger Crumble are all fully prepared desserts in the field fare range.  All you need to do is pop them in the oven from frozen to enjoy a delicious dessert.  Top with custard, cream or ice cream.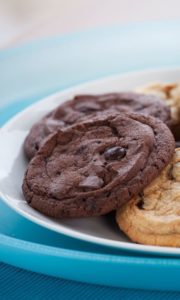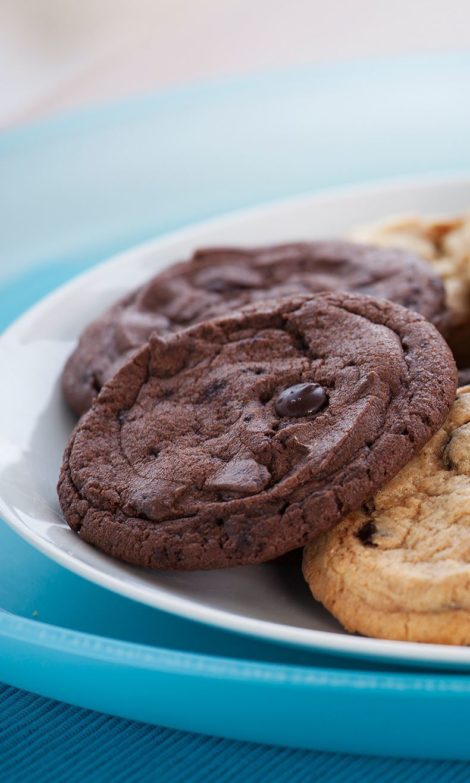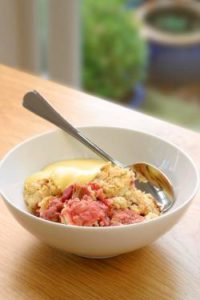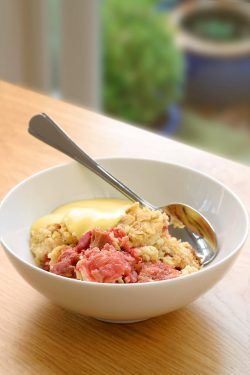 All field fare frozen ingredients and products are available from a farm shop  near you.
Happy National Baking Week!