Are you looking forward to a day off the usual chores this Mothering Sunday?  But your little ones are too young to leave in charge in the kitchen? Or maybe you have invited your mum over and are now having to cook an even bigger Sunday lunch than usual?
Help is at hand! We have created a field fare Mother's Day Menu for you below which is super quick & easy, meaning you can relax and enjoy your day and not be stuck in the kitchen all day slaving over a hot stove.

MOTHERING SUNDAY MENU
Breakfast

Choose your favourite from our bakery selection of– croissants, pain au chocolat, pain aux raisins. Put on a baking tray the night before.  The kids will love to see how they triple in size overnight as they prove and rise. Then pop them in the oven when you get up for freshly baked delights in 10 minutes.
The Lunch
For the Mothering Sunday lunch you can choose your favourite from our wide selection of freshly frozen premium ready meals.  Including traditional favourites such as creamy Fish Pie, award winning Lasagne Verde, artisan stuffed Italian Pasta and catering for vegetarians with options such as Red Onion, Sweet Chilli and Goat's Cheese Filo Tart  and the Spinach, Goat's Cheese and Olive Purse.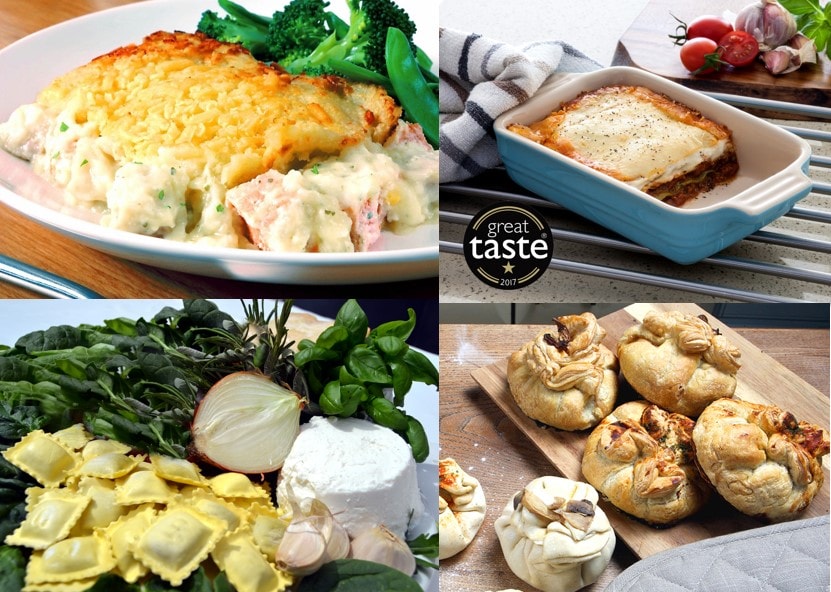 For afters, our range of divine desserts will surely hit the spot!  From Roulades (serves 6), to gluten-free Cheesecakes (serves 4), to a vegan, gluten-free Chocolate Torte (serves 4), we have ensured there is something for everyone.  All taste excessively indulgent; they just need to be defrosted and are perfect for any family occasion.
If however you do fancy a bit of cooking, this Strawberry Pretzel Dessert is a must!
Afternoon Tea/Snack
For a sweet treat later in the day our cookies will go perfectly with an afternoon cup of tea.  There's a choice of plain chocolate chip, double chocolate and pecan with white chocolate.  Just choose your favourites and place the pieces of dough straight from the freezer into the oven and you'll have delicious warm cookies in 15 minutes!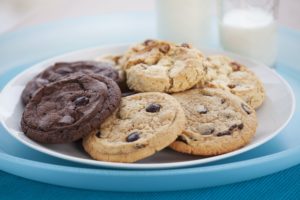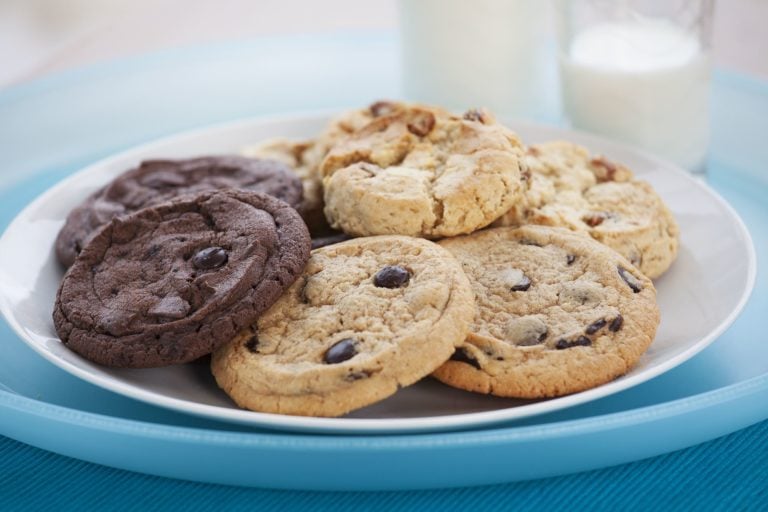 To all the mothers out there – enjoy your special day!   You can find more meal & recipe ideas on our website.