It's Shrove Tuesday tomorrow, so best get those frying pans dusted off ready for some flipping action!
Don't just stick to the traditional pancake with lemon and sugar though, as there are so many more ways you can enjoy your pancakes.  Here are our 3 favourite recipes.
1.Pancakes with Berries & White Chocolate
This seriously easy and traditional pancake recipe is even fit for a dinner party dessert thanks to the indulgent toppings.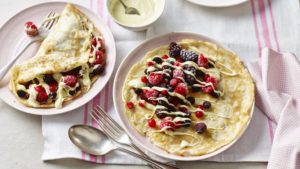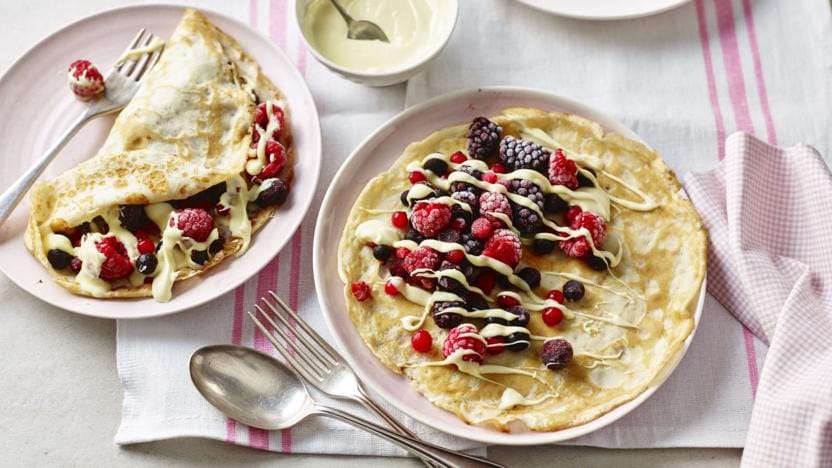 2.Banana Pancakes with Berry Compote
Perfect for a healthy brunch; these banana pancakes, served with a berry compote, are full of fibre and a good source of vitamin C and vitamin K.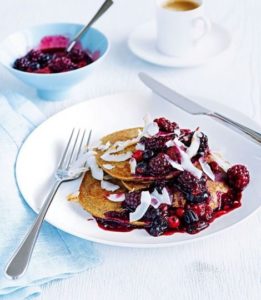 Pancakes filled with mixed fruits and yogurt, drizzled with strawberry sauce. A wonderful breakfast or dessert.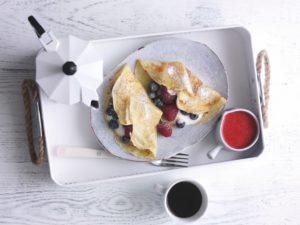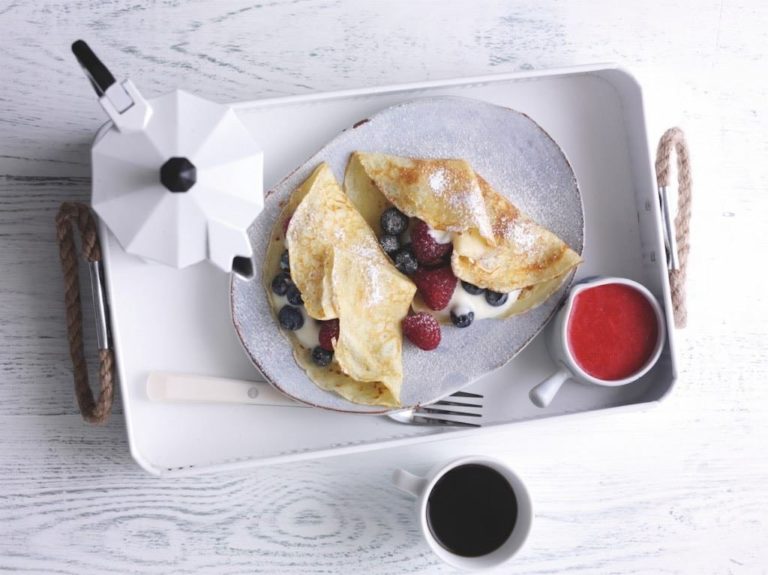 So cook up a storm this Pancake Day and create some wonderful pancake delights!
Have a cracking day!