Get in the mood for love with this romance boosting evening meal menu, not only does it taste good, the dishes have some added benefits too ….
For Starters….
Coriander and Chilli Prawn Cocktail
We all know oysters are an aphrodisiac thanks to their testosterone-boosting zinc.  But other seafood, like prawns, do the same job.  Chilli also increases circulation to get blood pumping & stimulate nerve endings!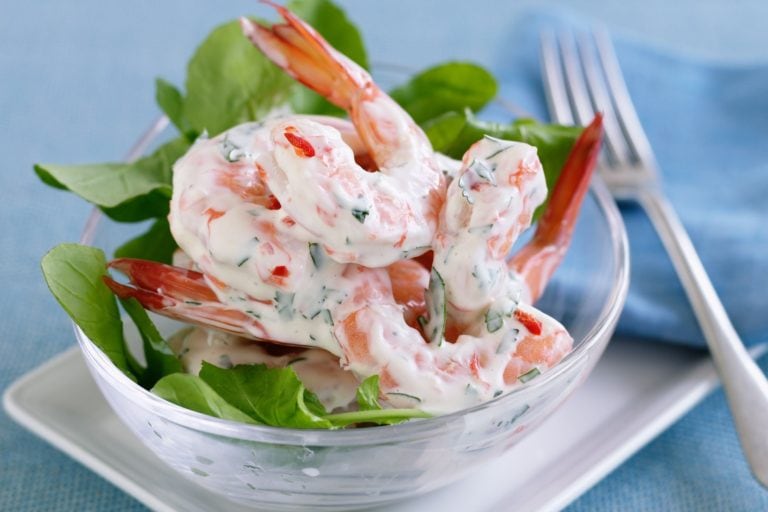 For Main…
Salmon with Broad Beans, Asparagus Tips & Peas in Parsley Oil
Switch the peas and broad beans in this recipe to include our vegetable mix of peas, asparagus tips and broad beans to gain the added aphrodisiac benefits of asparagus.  The Vitamin E in asparagus helps you churn out mood enhancing hormones.
Omega-3 may help improve blood flow throughout your body too and keep hormone production at its peak!  The Romans discovered the aphrodisiac qualities of rocket, and it was used in love potions. It is a great digestive aid and packed with nutrients, which will leave you feeling fabulous!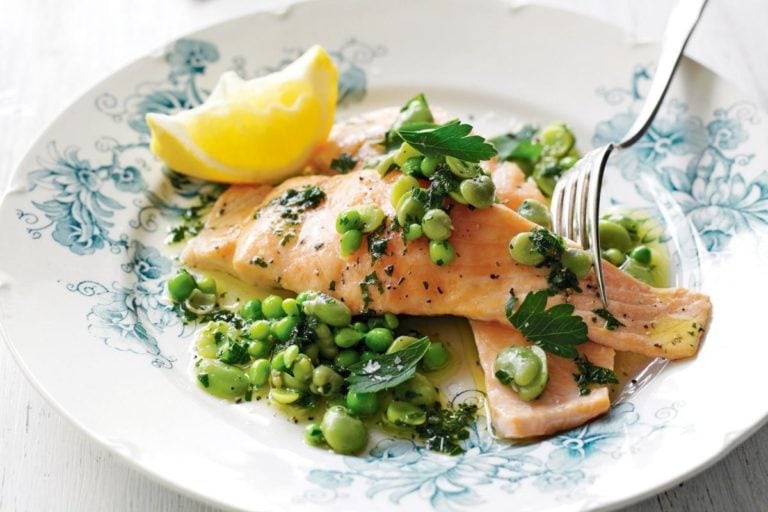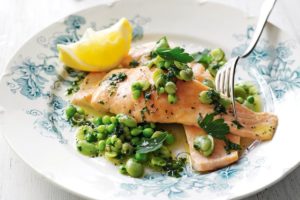 Serve with our Herby Parmentier Diced Potatoes for a gorgeous Valentine's main meal.
For Dessert…
Chocolate Fondue With field fare Berries
Pleasing on the eye and a sensuous food in itself.  Dark chocolate contains the chemicals anandamide and phenylethylamine, which boost serotonin levels – the feel-good hormone that increases feelings of well-being and excitement!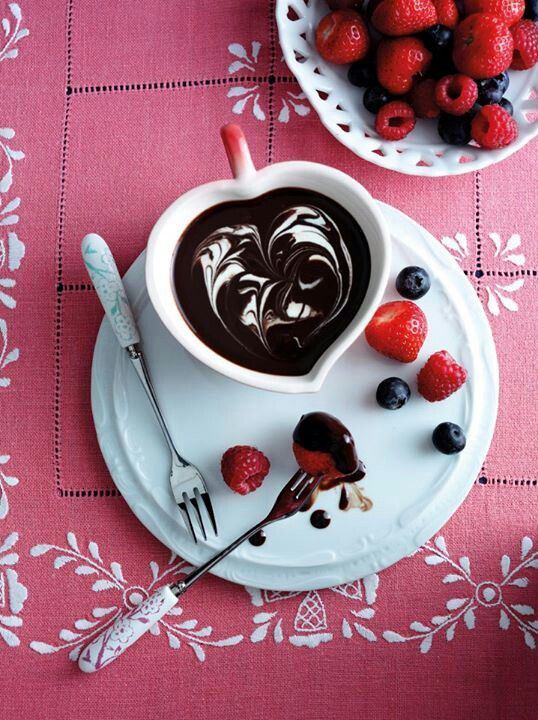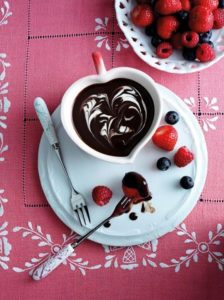 So venture into the kitchen this Valentine's Day and create some wonderful culinary delights that will be sure to woo your Valentine!
For more Valentine Day recipes just visit our online recipe hub.