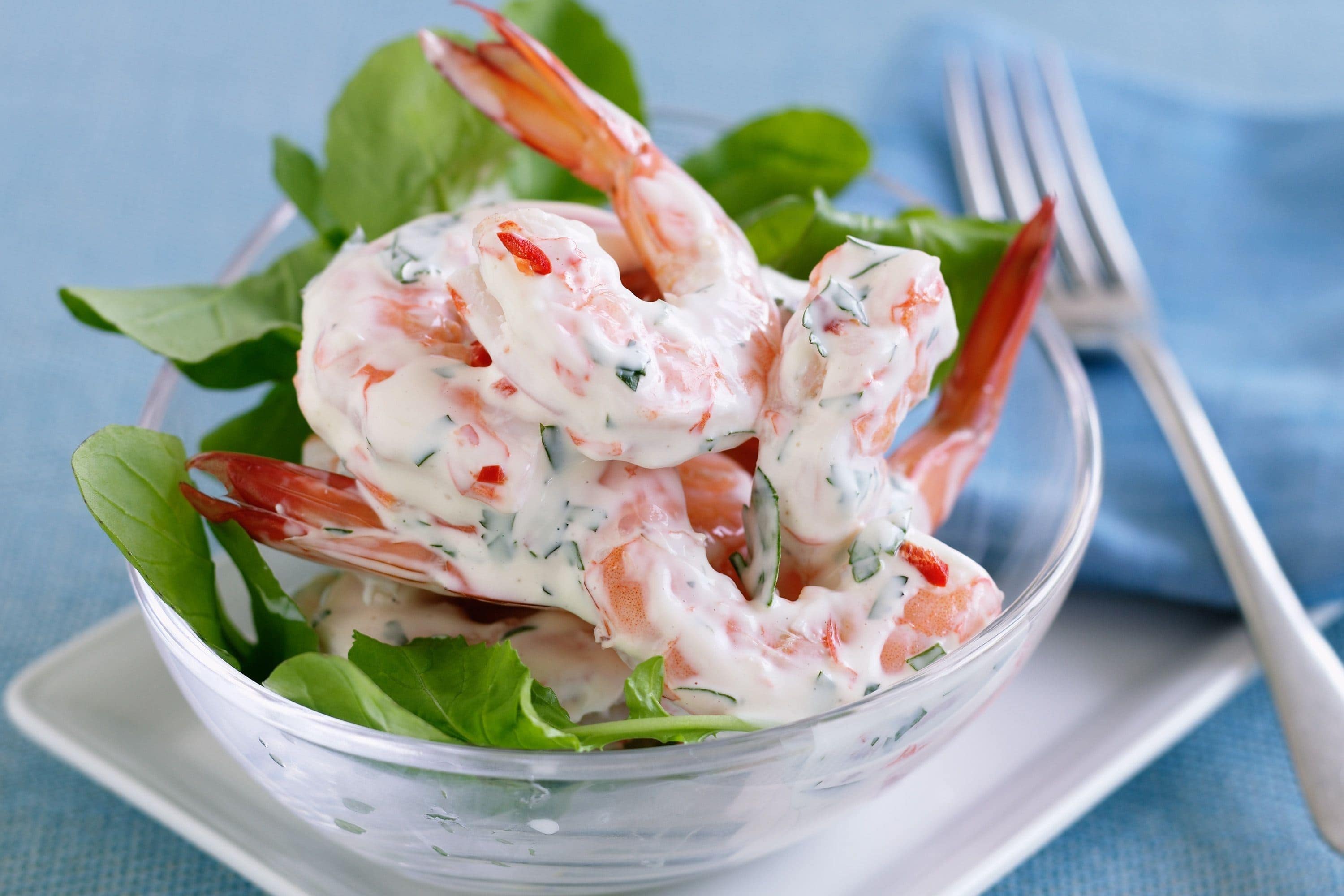 Coriander and Chilli Prawn Cocktail
Ingredients
1kg field fare king prawns – defrosted
60g field fare spinach leaves – defrosted
Chilli, lime and coriander mayonnaise
8 tbsp mayonnaise
1 1/2 tablespoons lime juice
1 tablespoon boiling water
25g chopped fresh coriander
1 small red chilli, deseeded, finely chopped
To make the chilli, lime and coriander mayonnaise: Whisk mayonnaise, lime juice and water together in a bowl. Add coriander and chilli. Stir to combine.
Add prawns and toss to combine. Cover and refrigerate for at least 30 minutes, or up to 4 hours if time permits, to allow flavours to develop.
Divide spinach leaves between bowls. Top with coriander and chilli prawns. Serves 4.
Important Information
d
These cooking instructions are a guide only. Your appliance may have a different power rating, so please adjust accordingly