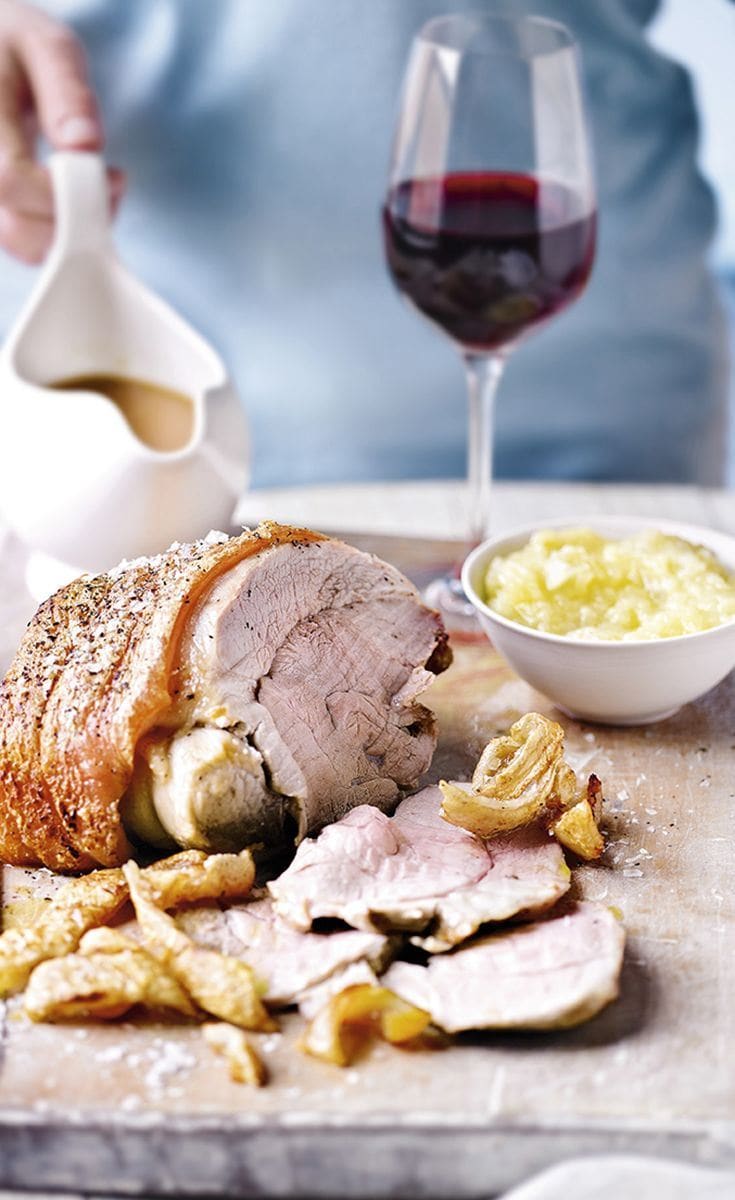 Roast Pork with Crispy Crackling and Bramley Apple Sauce
Serves 8
Cooks in
Preparation Time
Moderate
Ingredients
1.5-2kg joint of pork, either leg, loin or shoulder
Olive oil, for rubbing
Fine sea salt and freshly ground black pepper
For the apple sauce
500g field fare Bramley apple slices
25g butter
3 tbsp caster sugar
For the gravy
2 tsp plain flour
450ml pork or vegetable stock
Method
Preheat the oven to 180°C, gas mark 4.
Place the pork in a roasting tin, pat its skin with kitchen paper and leave for 30 minutes for the skin to dry.
Check that the skin is evenly scored, adding more using a very sharp knife, if needed.
Lightly rub or brush the skin with oil and sprinkle with a thin, even layer of salt and a little pepper.
Rub the seasoning into the scored skin. Calculate the cooking time, 35 minutes per 500g, plus an extra 35 minutes.
Roast for the calculated time.
Meanwhile, make the sauce.
Peel and cut the apples into quarters, place in a pan with 3 tbsp cold water.
Bring to the boil, then reduce to medium, cover and cook for 6-8 minutes, until the apples are soft and pulpy.
Important Information
d
These cooking instructions are a guide only. Your appliance may have a different power rating, so please adjust accordingly