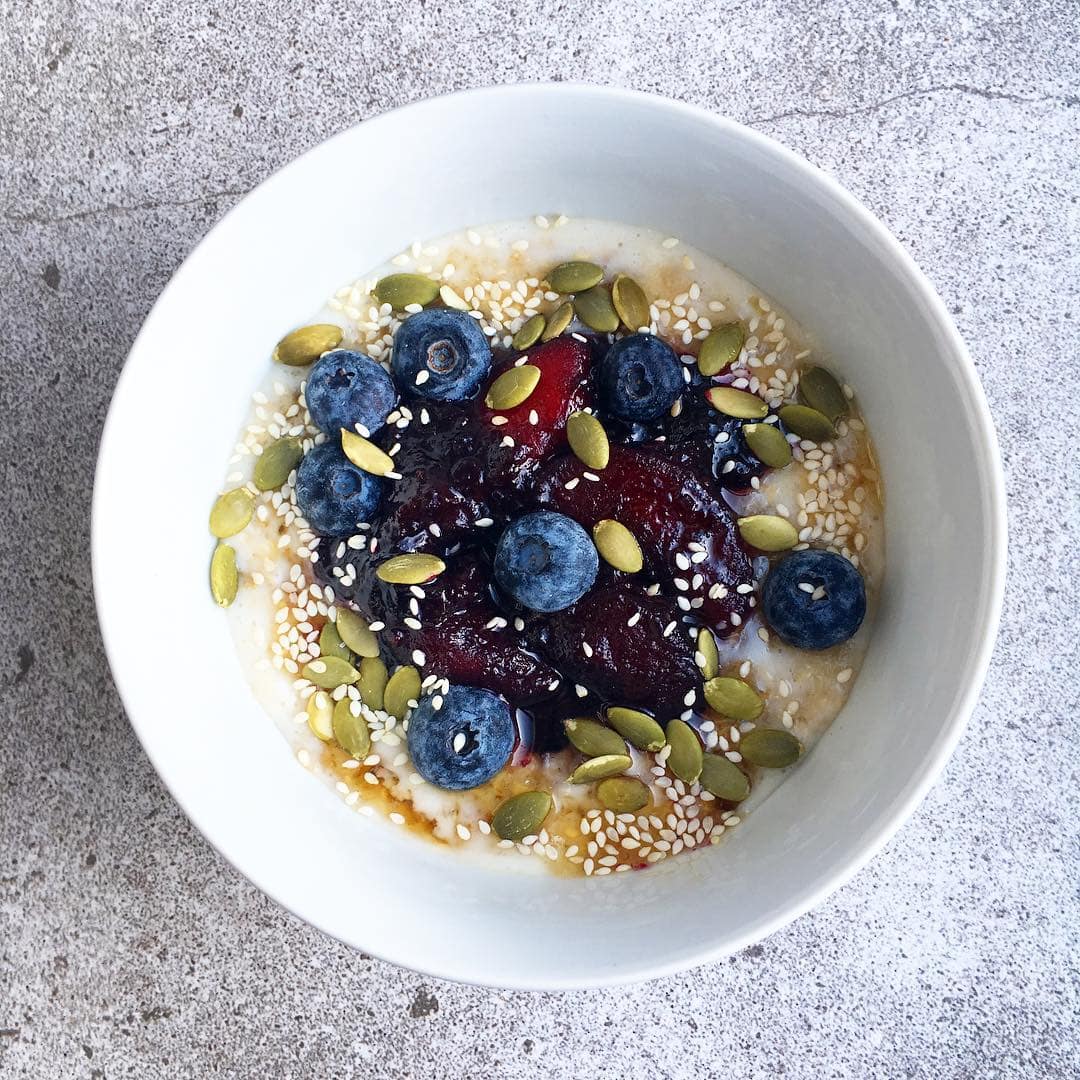 Bramley Apple and Blackcurrant Compote
Ingredients
75g field fare Bramley apple slices
50g field fare blackcurrants
Few field fare blueberries
2 tbsp water
1/4 tsp ground ginger or cinnamon
1 heaped tsp of maple syrup or honey
Method
Simply add all of the ingredients to a pan and heat together gently for 5-10 minutes or until the compote starts to thicken and the fruit becomes soft.
Serving suggestion:
Spoon over hot creamy porridge, drizzle with maple syrup, seeds and a few frozen blueberries.
Many thanks to http://jennifermakes.com for this recipe.
Important Information
d
These cooking instructions are a guide only. Your appliance may have a different power rating, so please adjust accordingly