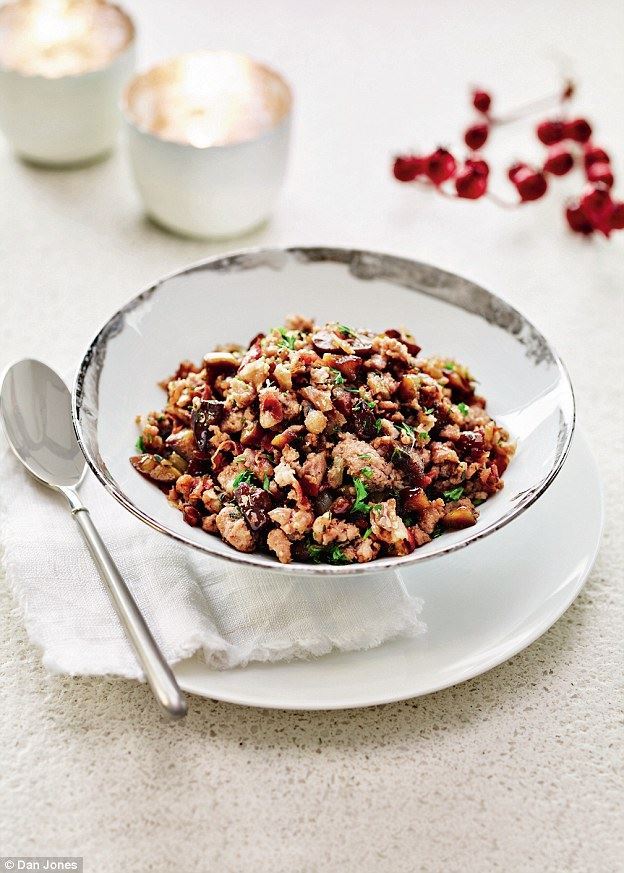 18th Century Chestnut Stuffing
Serves 6
Cooks in
Preparation Time
Easy
Ingredients
Makes enough for a 5.5kg-6.5kg (12lb 2oz-14lb 5oz) turkey.
450g (1lb) field fare frozen peeled chestnuts, defrosted, very finely chopped
150g field fare frozen diced onion, defrosted, finely chopped
110g (4oz) smoked streaky bacon, finely chopped
The liver from the turkey, chopped small
25g (1oz) butter
225g (8oz) best-quality pork sausagemeat or finely minced pure pork
4 tablespoons chopped parsley
1 dessertspoon chopped thyme
¼ teaspoon ground mace
Seasoning
Melt the butter in a large frying-pan and cook the onion, bacon and chopped turkey liver for 10 minutes.
Until the onion is transparent and everything is tinged gold at the edges.
Now tip the contents of the pan into a large mixing bowl and add all the remaining ingredients.
Season and mix very thoroughly.
NOTE:
If you like your stuffing firm, so that it cuts in slices, add a beaten egg to bind it. If, like me, you prefer it crumbly, leave the egg out. Also, if you are making it on Christmas Eve, remember to remove the stuffing from the fridge before you go to bed and leave it covered in a cool place – it shouldn't be too chilled when it goes into the turkey.