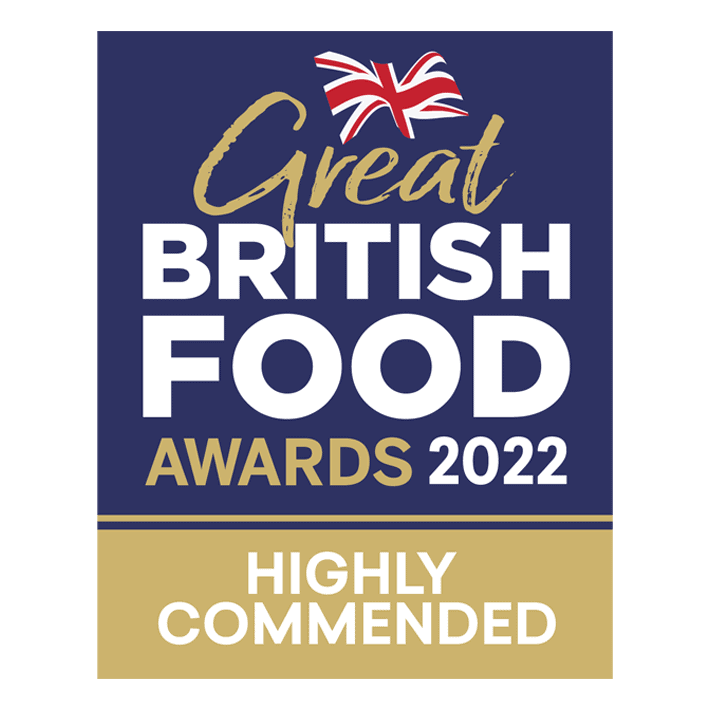 The results of the Great British Food Awards are just out and we received a Highly Commended, plus several products reached the finalist stage. We're always thrilled to learn that our products are loved by others just as much as us – especially when these happen to be influential chefs and food critics!
The awards, run by Great British Foods magazine were launched to celebrate the country's finest artisanal produce, as well as the hard-working people behind the scenes.  Every year, fresh new faces are added to the judging panel, each wielding a hefty influence in the realm of British food and drink and the awards provide the opportunity to have your food and drink tasted by some of the UK's most acclaimed chefs, critics and influencers.
We entered a few of our favourite products and were so pleased to learn that we'd reached the finalist stage!
Melty Cheese & Bacon Bite – Highly Commended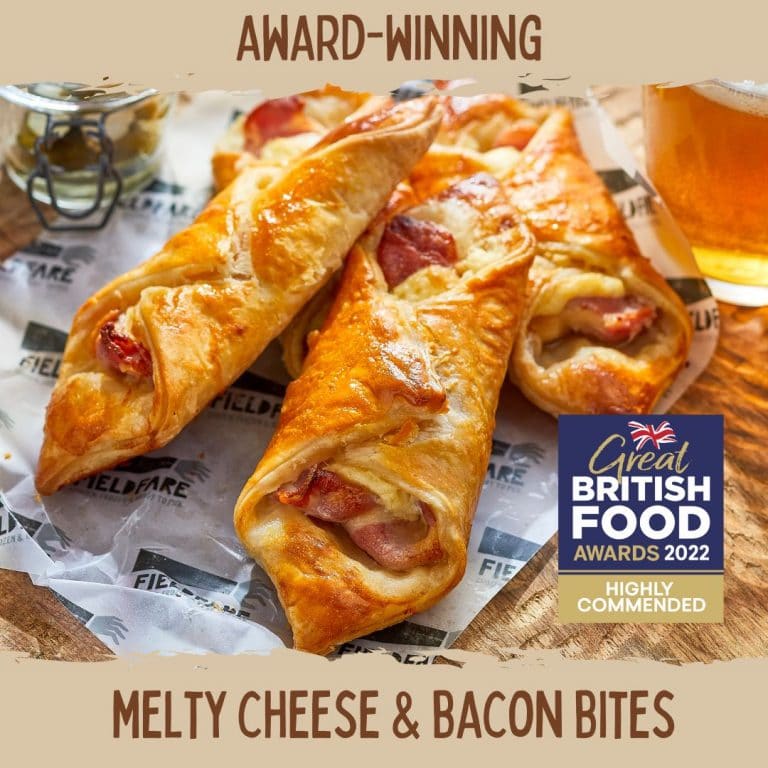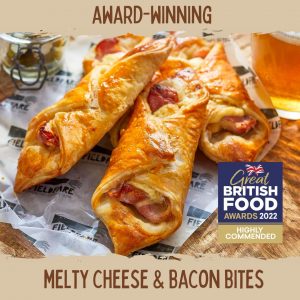 Since its launch in 2021 this product is becoming more and more popular and the Melty Cheese & Bacon Bite is a savoury delight.   Judge Dipna Anand commented:
"Generously filled, wrapped in a puff pastry parcel which I loved. Really nice and flakey and I cooked it from frozen, as it said. Easy to follow instructions. I thought it was really nice and tasty. Very flavoursome. And like I said, I thought the pastry was perfect. I finished the whole thing with this one. Great with a little bit of mayonnaise."
This product is stocked over 100 of our stockists across the UK, so if you've not tried it yet, check out our stockist locator to find whose closest to you.
---
Finalists
The other products which reached finalist stage were:
We're celebrating our success and have updated our product info online and across our product cards too. In the meantime, pop down to your local stockist – to find them click here, then enter your postcode. Happy eating 😋