 With the season running from 23 April to mid June it's now officially Asparagus Month. What better excuse to make the most of this delicious vegetable than by making a trip to some of our stockists, who grow it onsite, to buy a bundle? Some of them have shared pictures and videos, with followers on their social media feeds, to showcase their crops.
---
Groombridge Farm Shop
Followers to their instagram feed saw the tips of asparagus poking through the soil, like little sentries on the look-out, towards the end of April. They now have lovely bundles on sale in their shop, in Groombridge, near Tunbridge Wells,  TN3 9LY
View this post on Instagram
Kenyon Hall Farm
Daily picking means that shoppers get really fresh produce.  Pop in to buy from them in Warrington, WA3 7ED. And they've got purple asparagus too ♥
View this post on Instagram
Brampton Fresh
Bampton Fresh are a family-run grocers who supply own grown and locally sourced produce. Local customers can order veg boxes from them and currently asparagus can be selected and added into them.   Visit them in Bramton EX16 9LU or go online.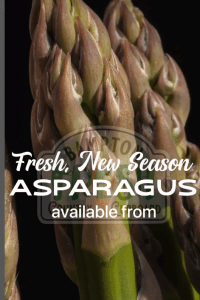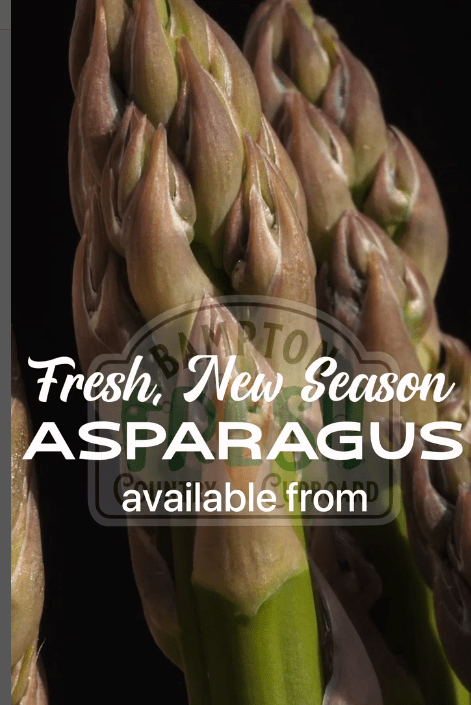 Pearce's Farm Shop
Even better when you can enjoy enjoy that field-to-fork experience and at Pearce's Farm Shop, the asparagus they grow in the field is sold in the shop and also served in the cafe too.  If you're near Buntingford, SG9 9ND, then they're local to you.
View this post on Instagram
As much as we're advocates of seasonal and fresh, we also have some asparagus heroes in our range, for all year round eating. So just a reminder of our delicious frozen options:
Happy asparagus-ing