There's nothing more romantic than sharing a beautiful 3 course meal and a lovely bottle of wine  , so take inspiration from the recipes below and cook up a feast for your loved one this Valentine's Day!
For Starters ….
Blackberry & Goats' Cheese Tart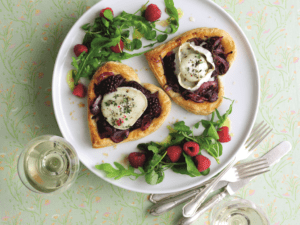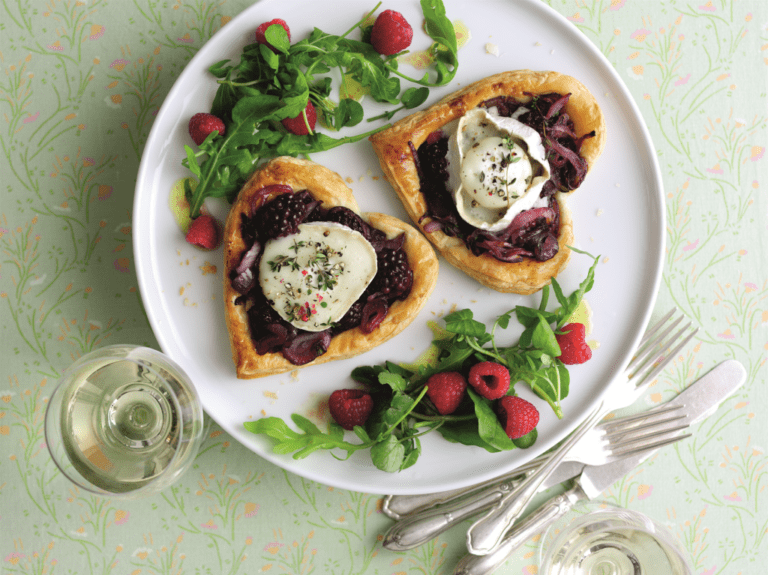 Delightful puff pastry hearts filled with blackberries and topped with goats' cheese.  An impressive way to start your meal and full of antioxidants and fruity goodness!  Plus eating berries can help your love life because the high zinc content can stimulate your libido!
For Mains …
Roasted Duck Breast with a Blackberry & Port Sauce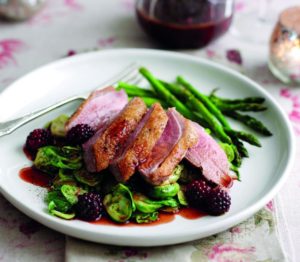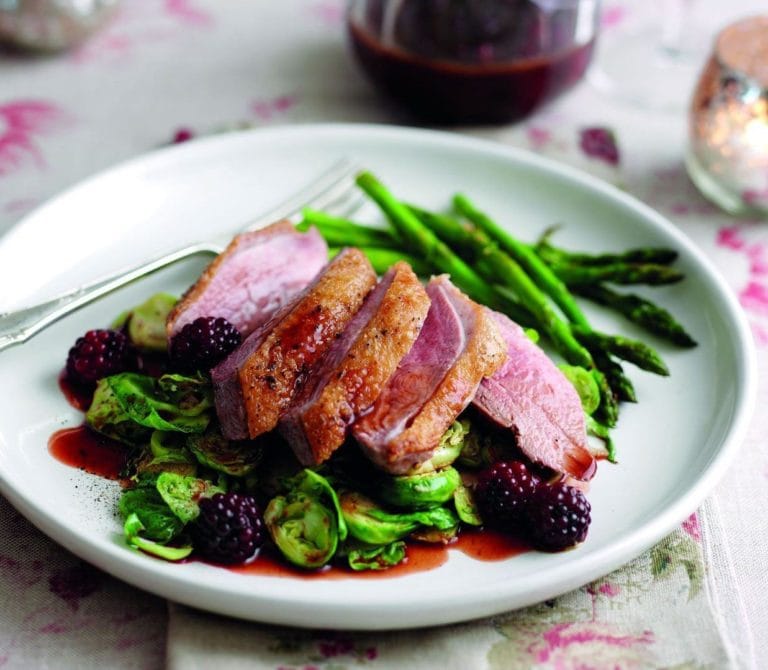 A fine dish of Duck Breast with a fruity sauce served with grilled asparagus.  The Vitamin E in the asparagus is not only great for your skin but essential for your sexual hormone too!
For Dessert …
Cherries and Smashed Chocolate Meringues
This dessert is a winning combination to finish off your Valentine's Meal!  Dark chocolate contains the chemicals anandamide and phenylethylamine, which boost serotonin levels – the feel-good hormone that increases feelings of well-being and excitement! Whilst Dark Sweet Cherries, such a deep red and beautiful are simply morsels of seductive beauty!   Cherries' antioxidant level is so high, that they're even higher in these specific antioxidants than red wine or dark chocolate!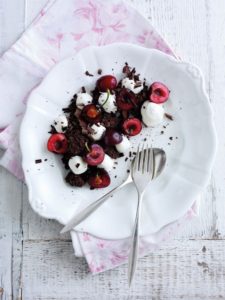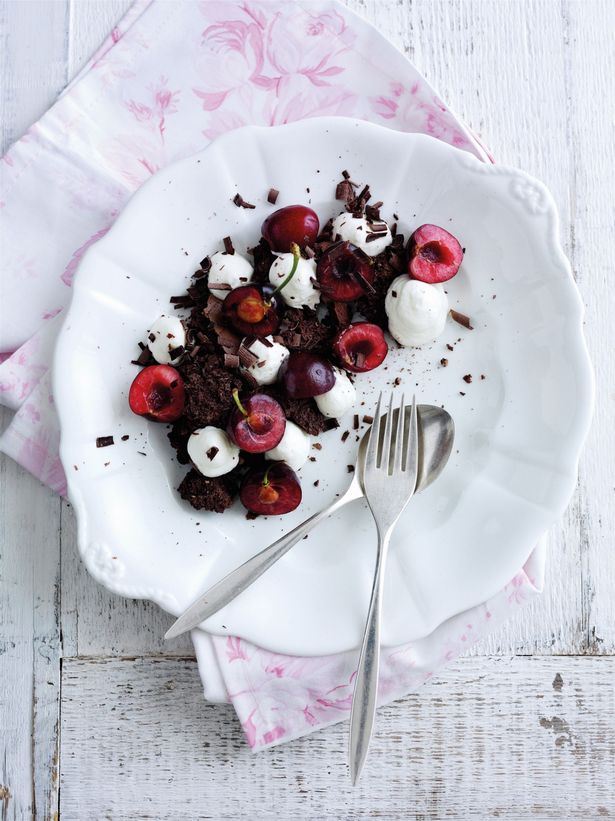 So venture into the kitchen this Valentine's Day and create a fabulous Valentine Meal that will be sure to woo your Valentine!