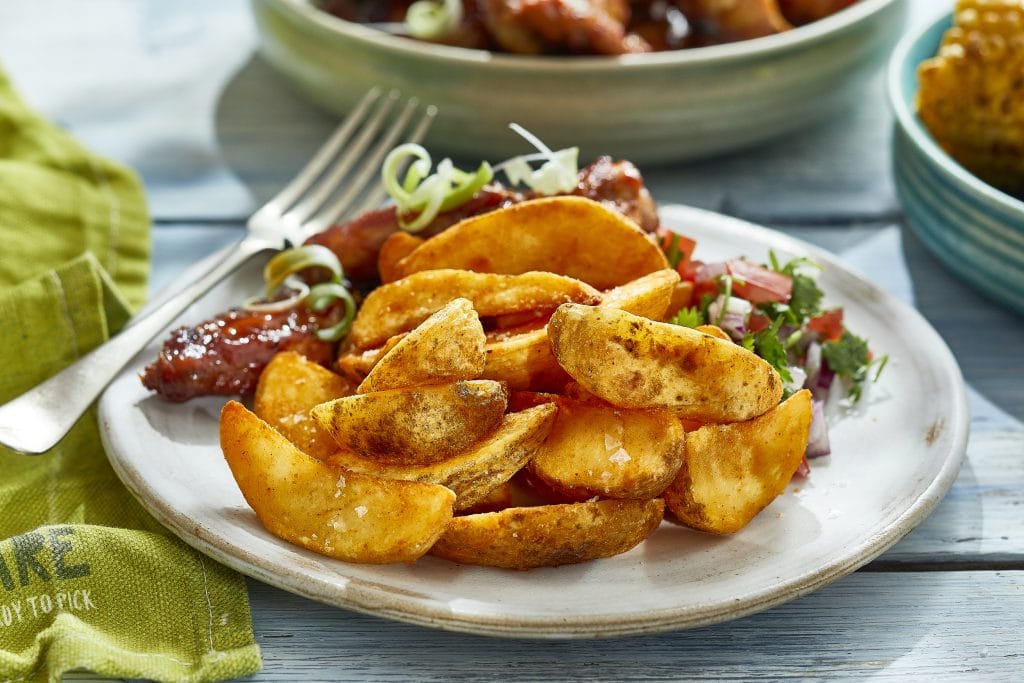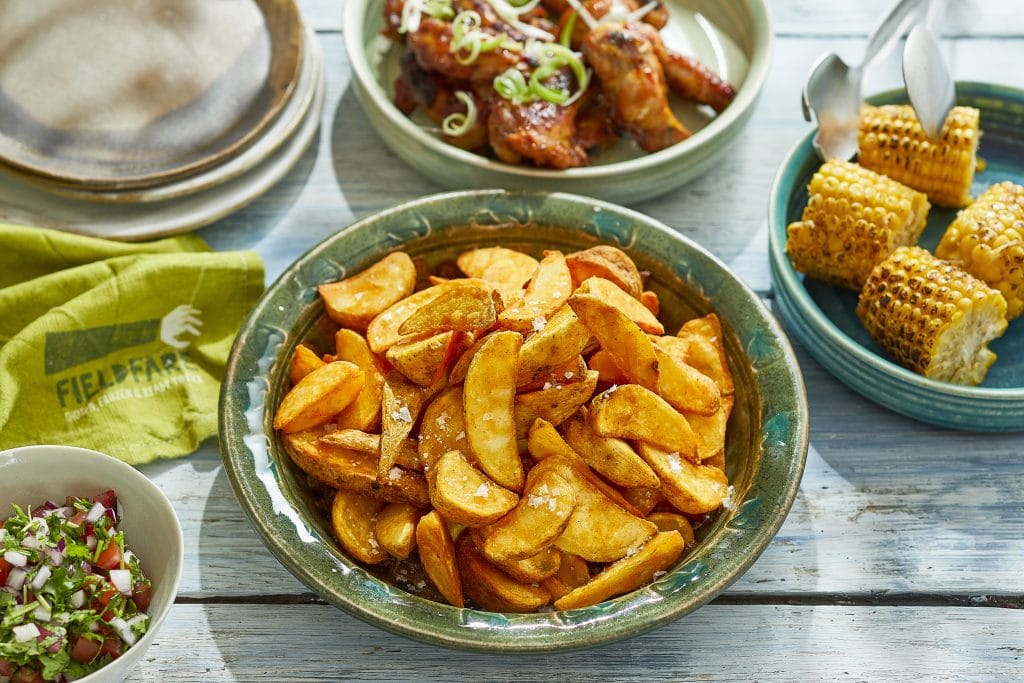 Chunky potato wedges in a lightly spiced crispy coating
Cook from frozen on a baking tray at 220ºC/425°F/Gas Mark 7 for 15-20 minutes turning occasionally until golden and crispy.
Deep Fry:  Pre-heat the oil to 175°C/347°F. Cook for about 4 minutes until golden yellow and crispy.
Fry:  Heat some oil or butter in a frying pan and cook the wedges for about 10-15 minutes turning regularly until golden yellow and crispy.
Potatoes, Palm Oil (sustainable), Modified Potato Starch, Rice Flour, Salt, Dextrin, Maltodextrin, Spices, Yeast Extract, Flavouring, Malt, Leavening Agent (E450, E500), Thickening Agent (E415).
If you like the Spicy Potato Wedges, then you'll love these!