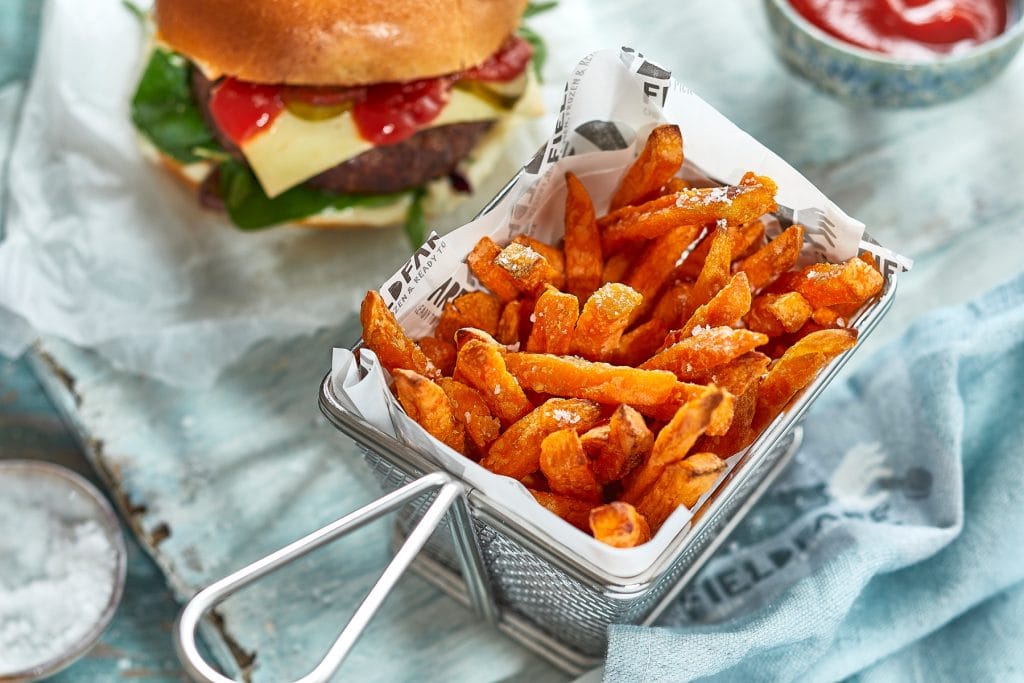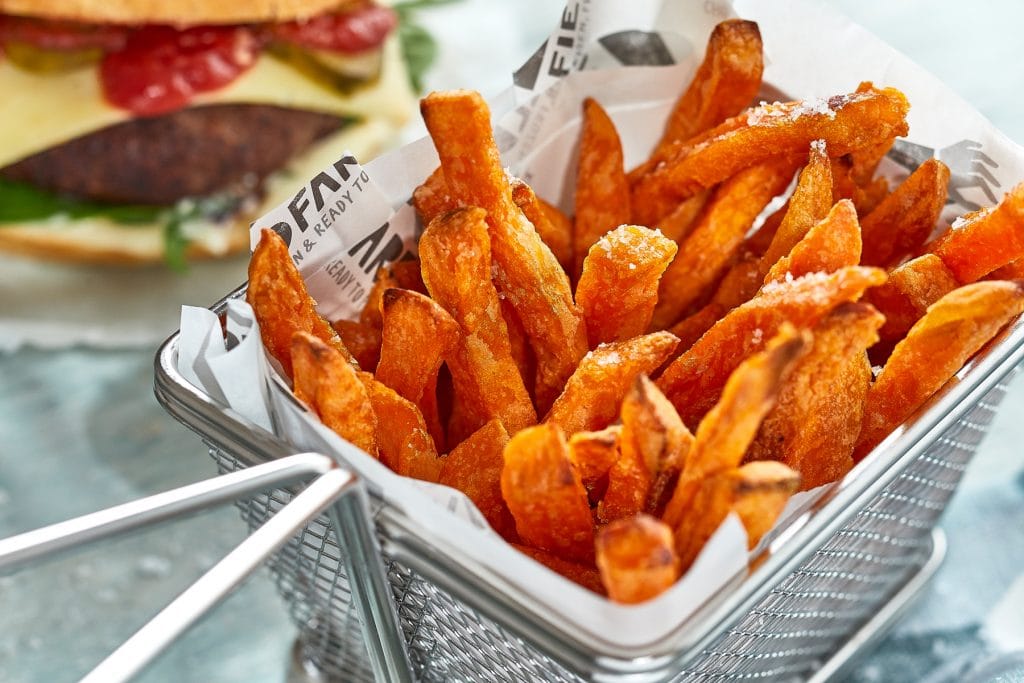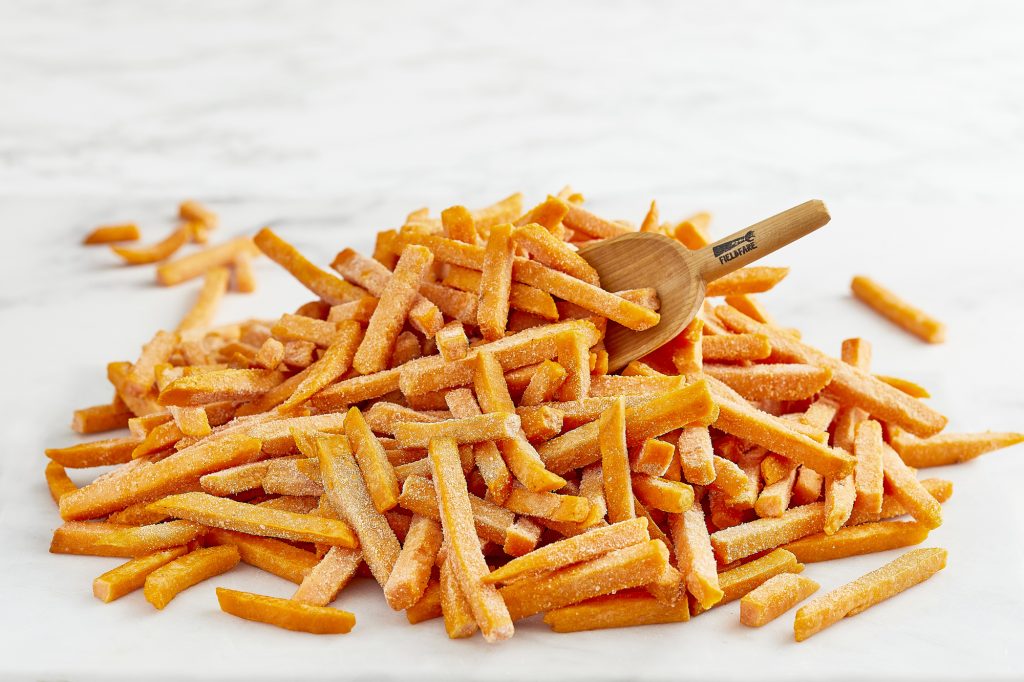 A delicious and nutritious alternative to the classic chip.
Cook from frozen on a baking tray at 220ºC/425°F/Gas Mark 7 for 15-20 minutes turning occasionally until golden and crispy.
Deep Fry: 4 minutes in hot oil until golden orange and cooked throughout.
Sweet Potatoes, Canola Oil, Modified Starch, Rice Flour, Dextrin, Salt, Rising Agent (E500, E450), Colour (Paprika Extract), Thickener (E415).
Allergen warning
Please note if you have any food allergies from which you may suffer anaphylactic shock, our products are sold loose and there is a possibility allergens may carry from one product to another.
Allergens include peanuts, tree nuts, sesame, milk, egg, shellfish (crustaceans or molluscs) & fish.
If you like the Sweet Potato Super Chips, then you'll love these!