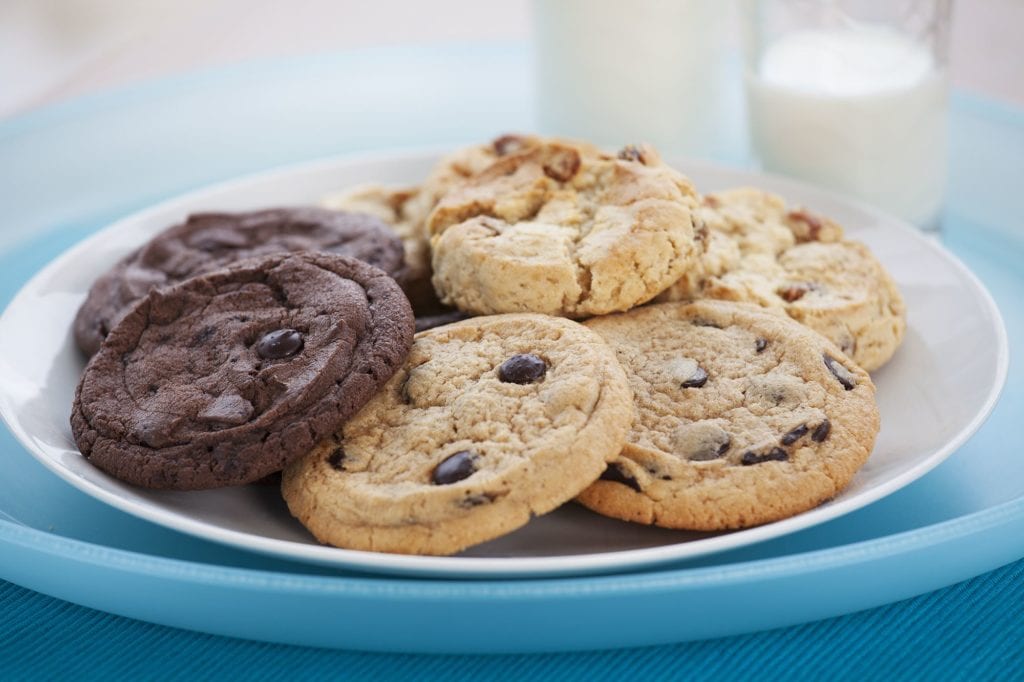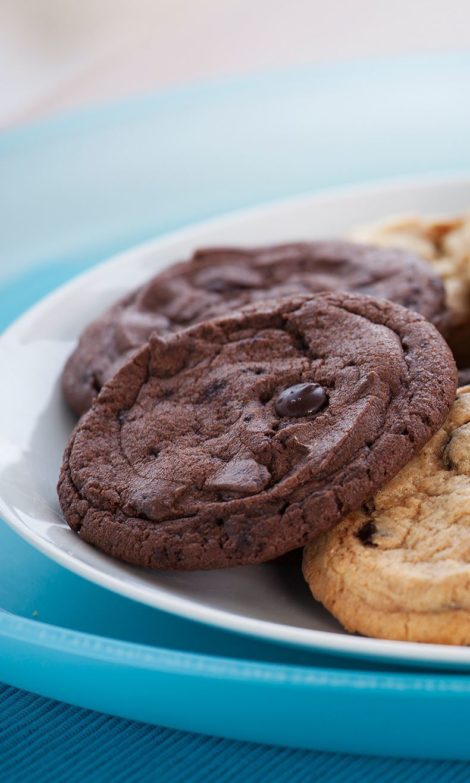 White Choc & Pecan Cookies
Ready to bake, frozen sweet cookie dough filled with creamy white chocolate drops and pecan nuts. Delicious!
Cook from frozen lining baking tray with baking paper. Place cookies 5cm apart and bake at 180°C/350°F/Gas Mark 4 and bake for 15-20 minutes. Leave to cool
WHEAT flour (GLUTEN), sugar, 12% white chocolate chunks (sugar, whole MILK powder, cocoa butter, emulsifier: SOY lecithin, natural vanilla flavour), sugar (inverted sugar syrup, caramel), EGGS, colza oil, margarine [oils and fats non hydrogenated (coconut fats, sunflower oils), water], 5.5% chopped PECANS, baking powder [E450i and E500ii, WHEAT starch (GLUTEN)], salt.
If you like the White Choc & Pecan Cookies, then you'll love these!