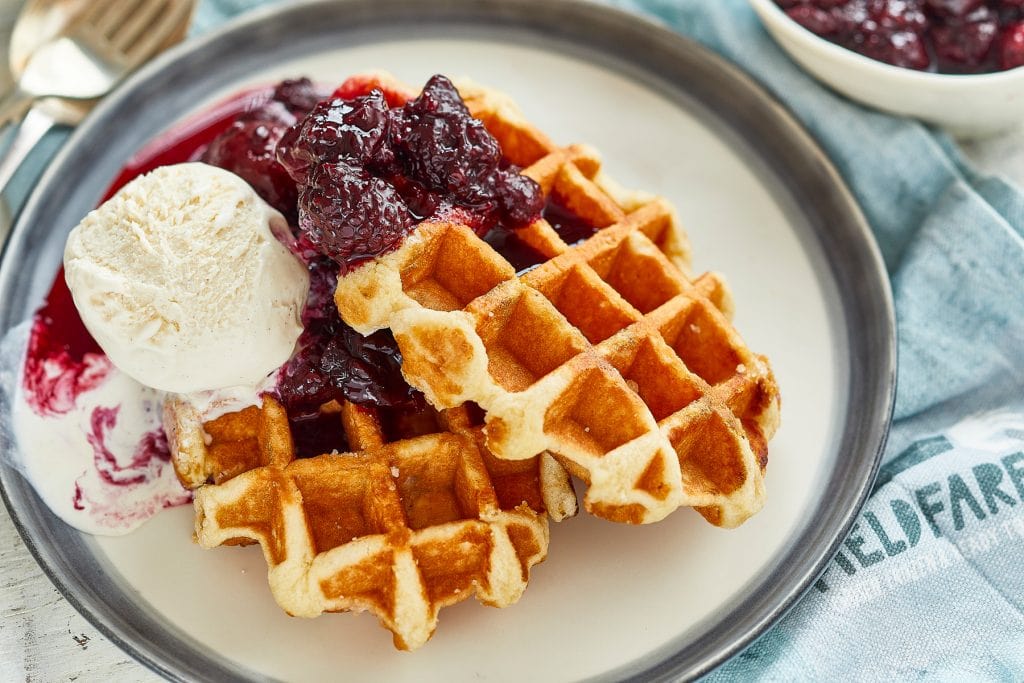 Traditionally made waffles that are sweet, light and utterly delicious!
Cook from frozen.  Microwave:  Warm through for 30 seconds.
Oven:  Place on a baking tray in the middle of the oven at 180°C/350°F/Gas Mark 4 for 2 minutes.
Wheat Flour, Margarine (Vegetable Oils and Fats (Palm), Water, Salt (1%), Emulsifiers (Lecithins, Mono and Diglycerides of Fatty Acids), Acidifier (Citric Acid), Coloring (Carotenoids), Natural Flavour), Sugar, Yeast, Free Range Eggs, Inverted Sugar Syrup, Powdered Milk, Salt, Vanillin.
Allergen warning
Please note if you have any food allergies from which you may suffer anaphylactic shock, our products are sold loose and there is a possibility allergens may carry from one product to another.
Allergens include peanuts, tree nuts, sesame, milk, egg, shellfish (crustaceans or molluscs) & fish.
If you like the Sweet Waffles, then you'll love these!