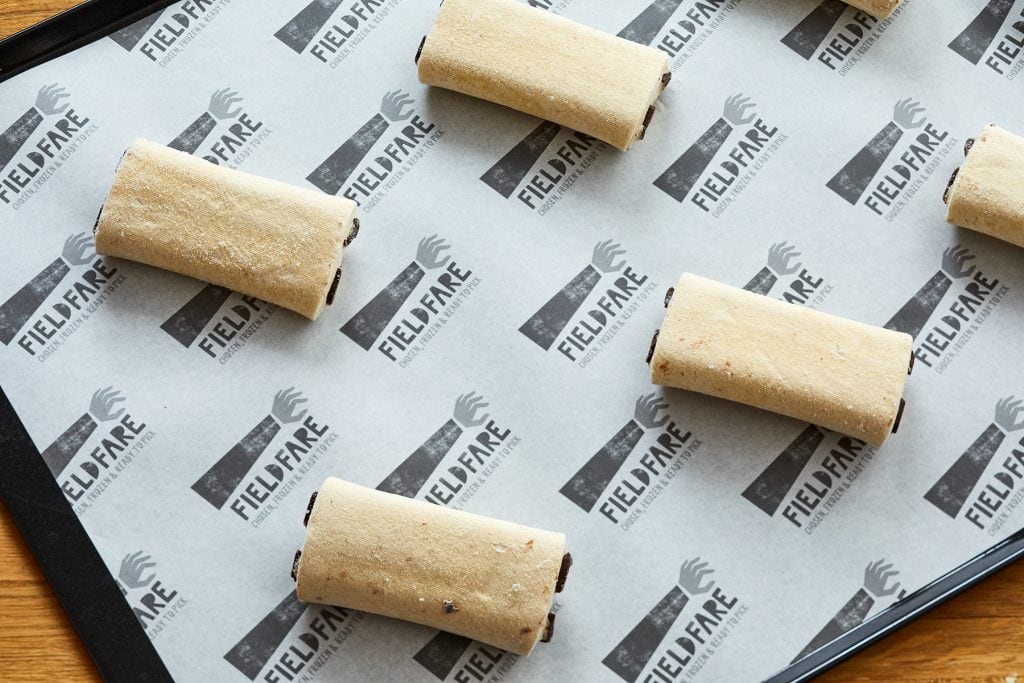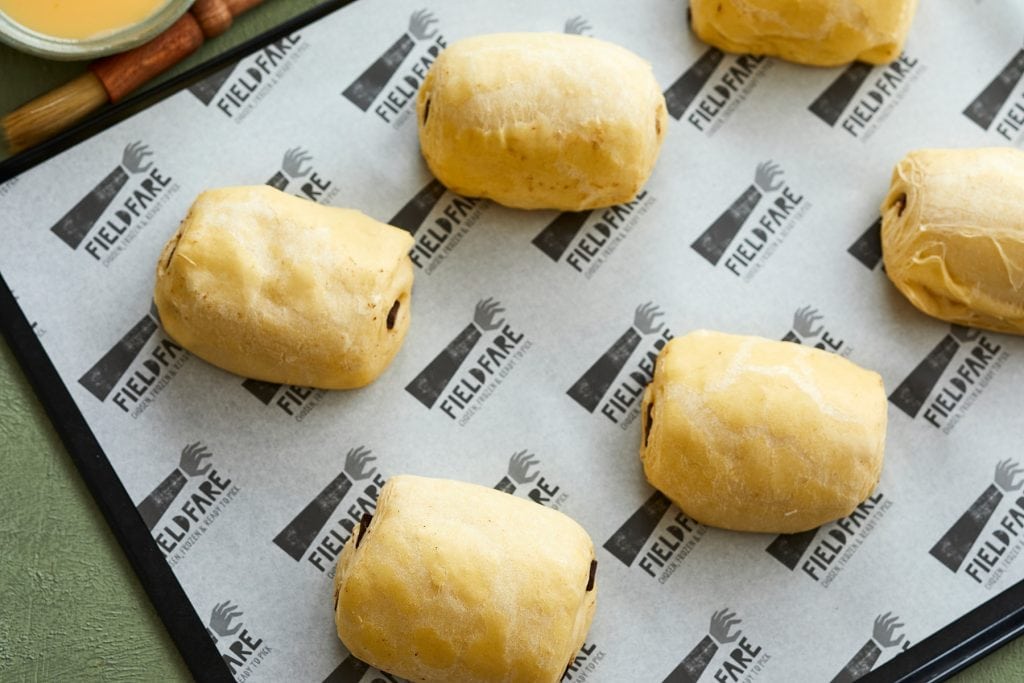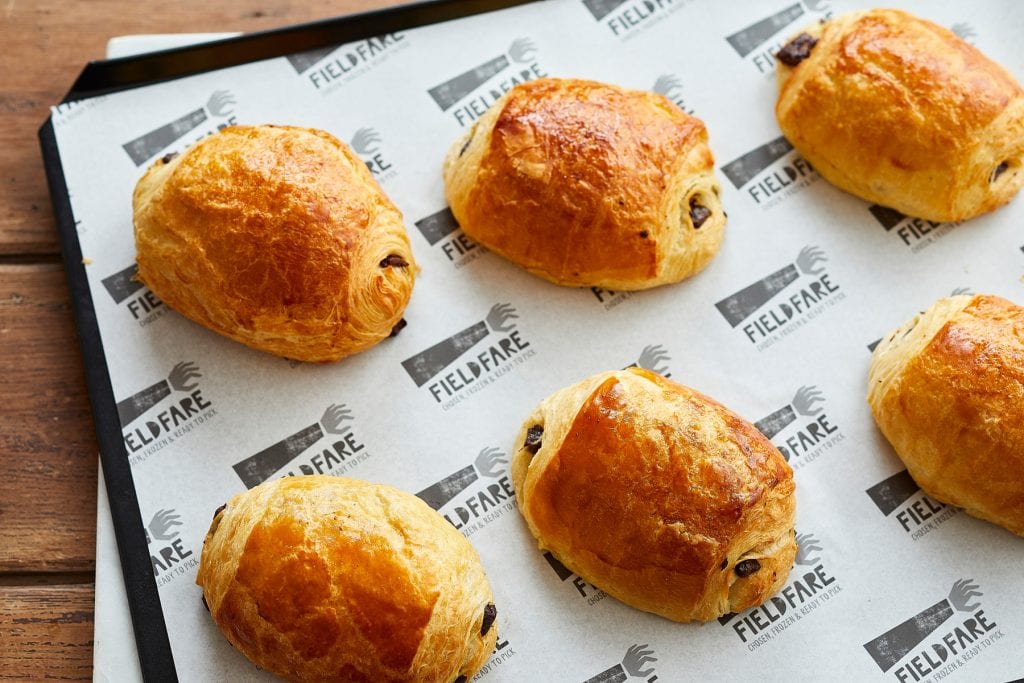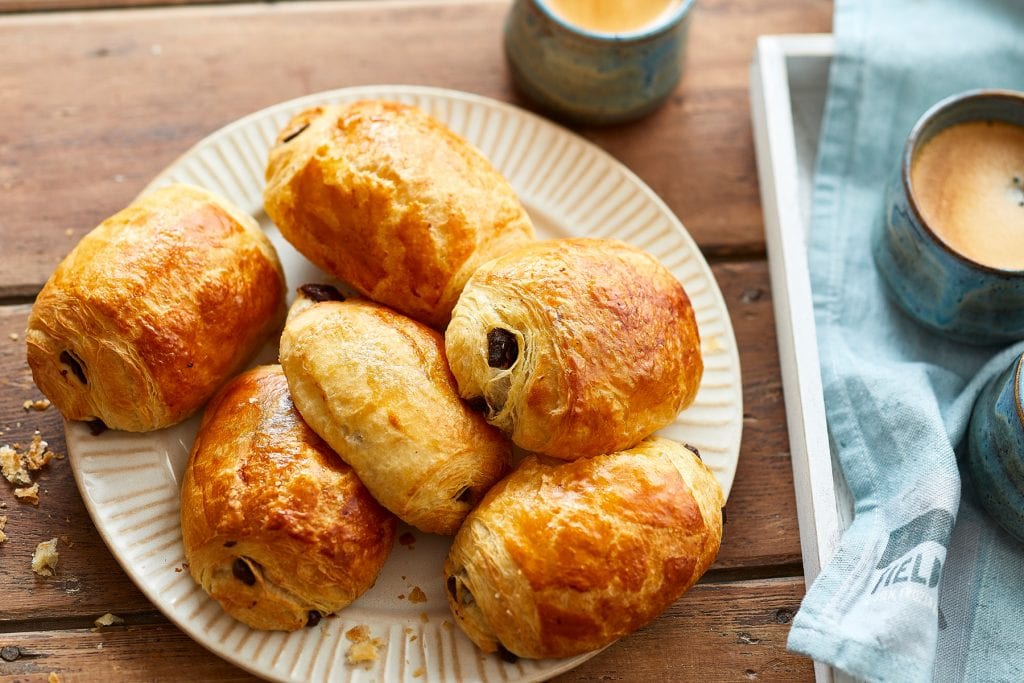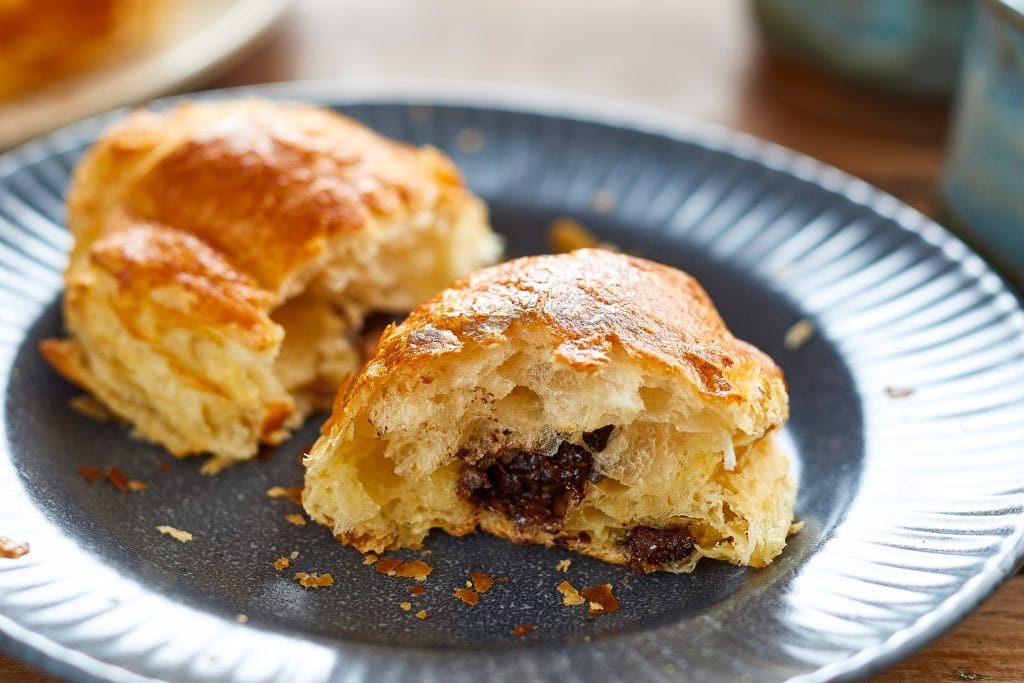 Made in France with a light and flaky pastry and filled with a delicious dark chocolate centre
Prove overnight on a baking tray at room temperature, then egg-wash and bake at 190ºC/375ºF/Gas Mark 5 for 15-18 minutes until golden brown.
Wheat Flour, Water, Butter (Milk) (19.8%), Chocolate (10%) (Sugar, Cocoa Mass, Cocoa Butter, Emulsifier : E322 (Sunflower Lecithin, Vanilla Flavouring), Sugar, Yeast, Salt, Egg, Wheat Gluten, Emulsifier (E471, E472e), Flour Antioxidant: Ascorbic Acid, Colouring: Carotenes E160a, Enzymes (Alfa-amylase , Xylanase), Cream Powder (Milk), Deactivated Spelt Leaven, Malted Wheat Flour, Barley Malt.
If you like the Pain au Chocolat, then you'll love these!