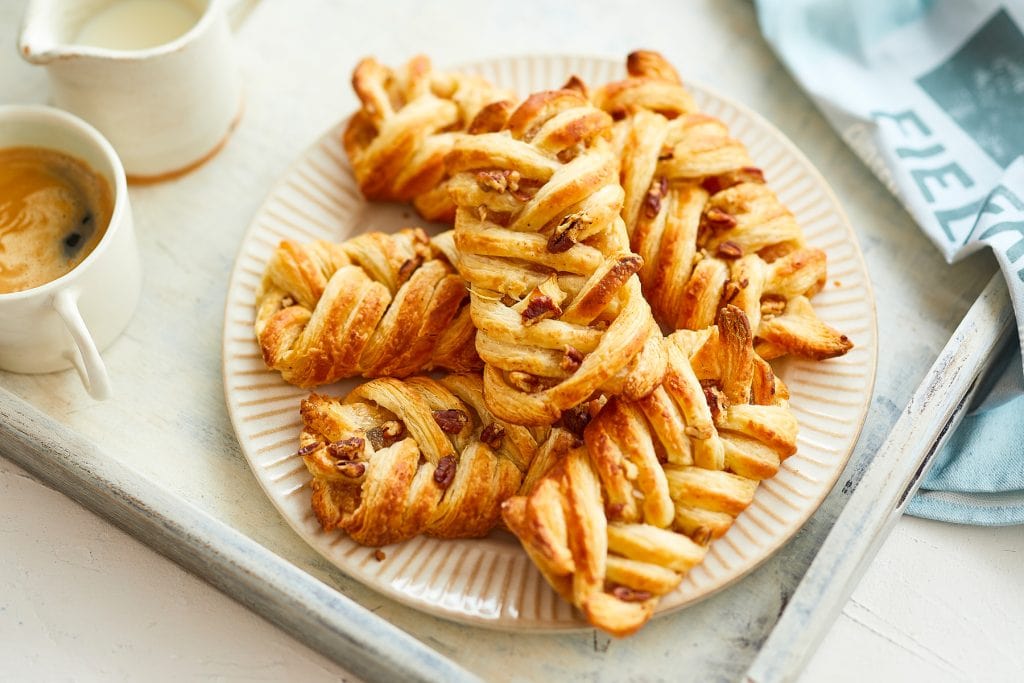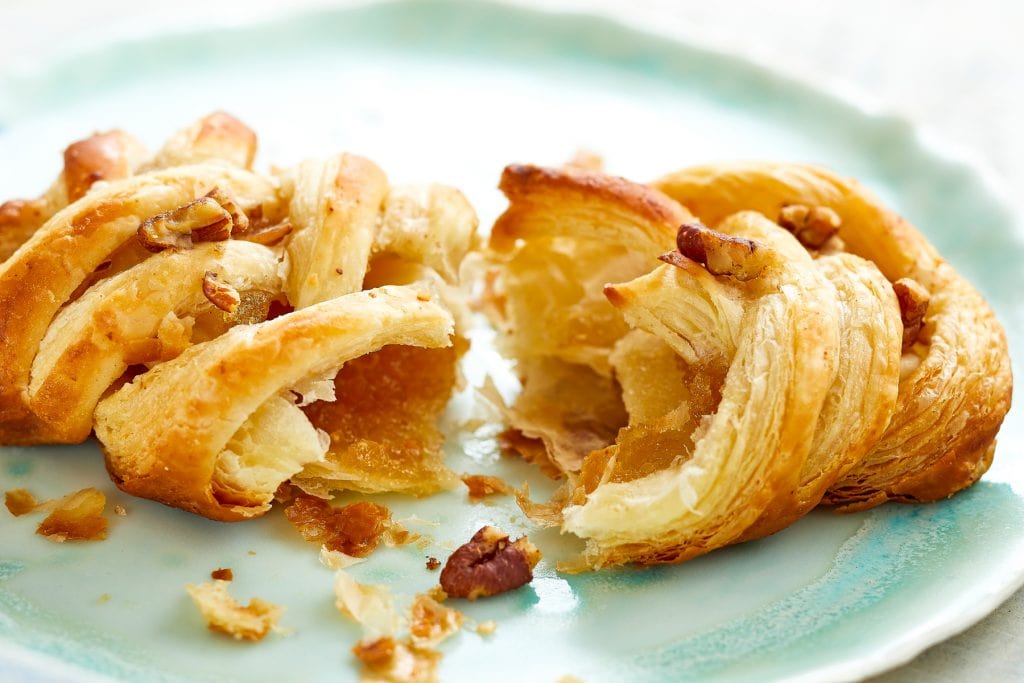 A golden flaky pastry plait with crunchy pecans and sweet, delicious maple syrup
Cook from frozen on a baking tray at 190°C/375°F/Gas Mark 5 for 15-20 minutes until golden brown.
Wheat Flour, Vegetable Oils (Palm (100% RSPO-Certified sustainable palm from segregated (SG) supply chain), Rapeseed), Water, Sugar, Egg, Pecan Nuts (3%), Yeast, Brown Sugar, Invert Sugar Syrup, Maize Starch, Wheat Gluten, Maize Flour, Salt, Iodized Salt (Salt, Potassium Iodate), Whey Powder (Milk), Glucose Syrup, Maple Syrup (0,1%), Vitamin A, Colour (E150a), Antioxidant (E223), Acidity Regulator (E330), Flour Treatment Agent (E300), Emulsifier (E471), Thickener (E406), Natural Maple Flavouring, Natural Flavouring, Enzymes, Stabilizer (E953): Maple Flavoured Syrup: Ingredients: Glucose-fructose Syrup, Sugar, Glucose Syrup, Water, Candy Syrup, Natural Maple Flavour (1.0%).
If you like the Maple Pecan Danish, then you'll love these!