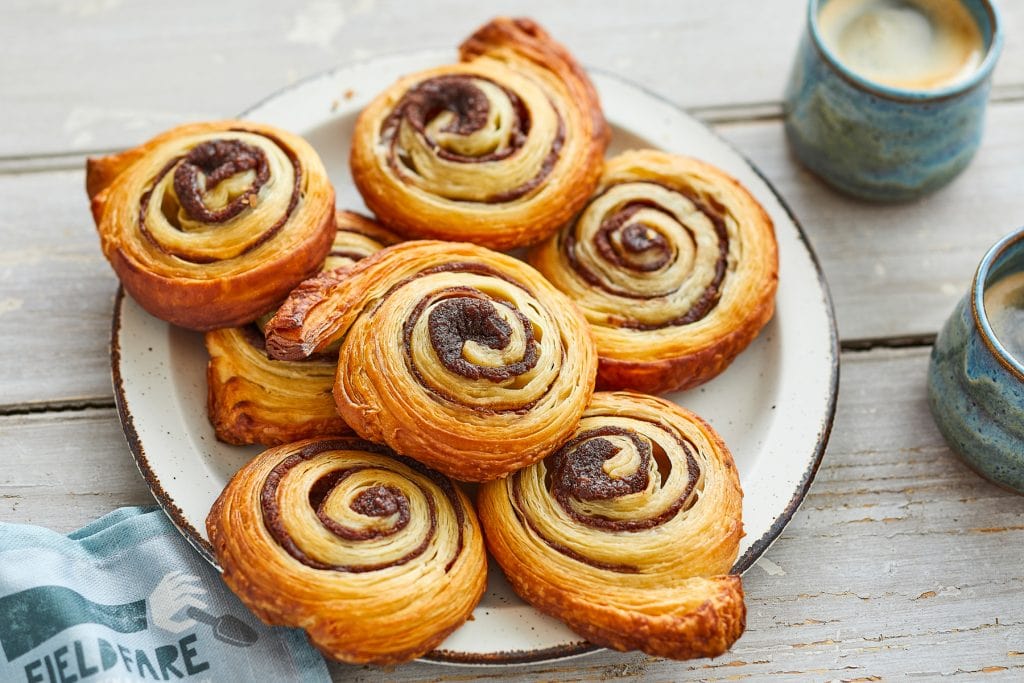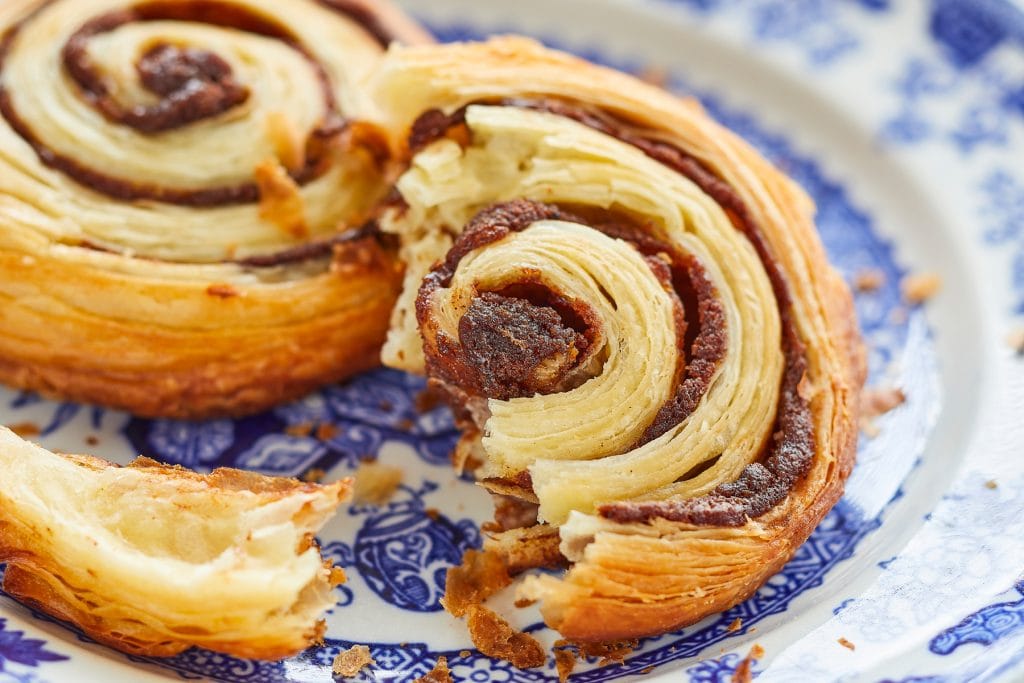 Sweet and light flaky pastry swirled with delicious cinnamon
Cook from frozen on a baking tray at 190°C/375°F/Gas Mark 5 for 15-20 minutes until golden brown.
Wheat Flour, Vegetable Oils (Palm, Rapeseed), Water, Sugar, Egg, Yeast, Iodized Salt (Salt, Potassium Iodate), Cinnamon (0.6%), Whey Powder (Milk), Salt, Glucose Syrup, Vegetable Fats (Coconut), Whole Milk Powder, Milk Proteins, Candy Syrup, Vitamin A, Colour (E150c, E160a(iii)), Antioxidant (E223), Acidity Regulator (E330), Flour Treatment Agent (E300), Emulsifier (E450, E471), Thickener (E401, E406), Modified Starch (E1414), Natural Flavouring, Flavouring, Enzymes, Stabilizer (E516, E953).
If you like the Cinnamon Swirls, then you'll love these!