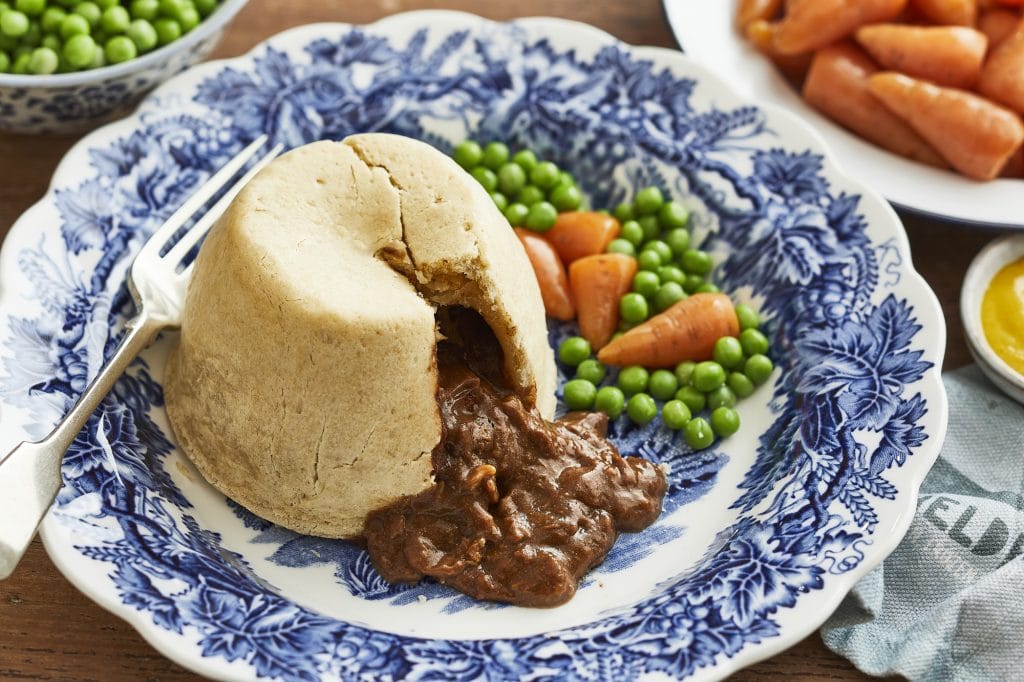 Great British steak in a hearty ale gravy topped with a traditionally made suet crust
Defrost before cooking. Remove all packaging and stand with large end down on a plate to defrost in the fridge for approx 12 hours.
Microwave (850w) for 2-4 minutes until piping hot throughout.
FILLING: Beef (38%), Onion, Ale (2%) (Malted Barley) Beef Stock (Water, Beef Extract, Onion, Tomato, Carrot Extract, Herbs, Celery Extract, Spices, Garlic, Salt, Glucose Syrup, Flavourings, Maltodextrin, Yeast Extracts, Vegetable Oil, Colour, Sugar) Maize Starch, Salt, Pepper.
PASTRY: Wheat Flour (Wheat, Calcium Carbonate, Iron, Niacin, Thiamin, Raising Agents:  Monocalcium Phosphate, Sodium Hydrogen Carbonate), Beef Suet (Beef Fat), Water, Salt.
Allergen warning
Please note if you have any food allergies from which you may suffer anaphylactic shock, our products are sold loose and there is a possibility allergens may carry from one product to another.
Allergens include peanuts, tree nuts, sesame, milk, egg, shellfish (crustaceans or molluscs) & fish.
If you like the Steak & Ale Suet Pudding, then you'll love these!