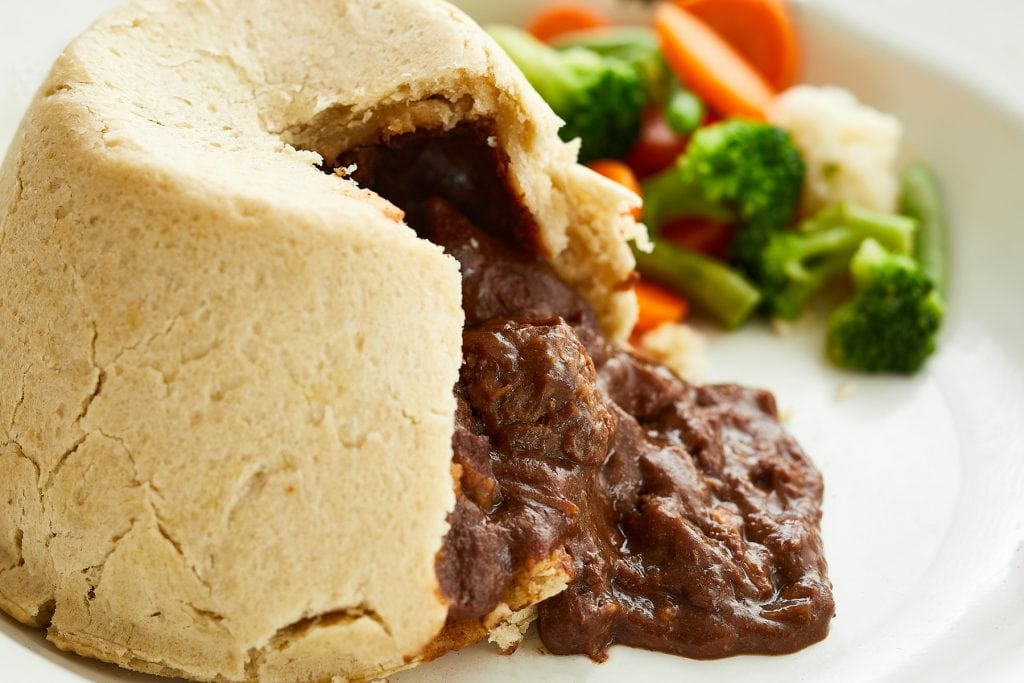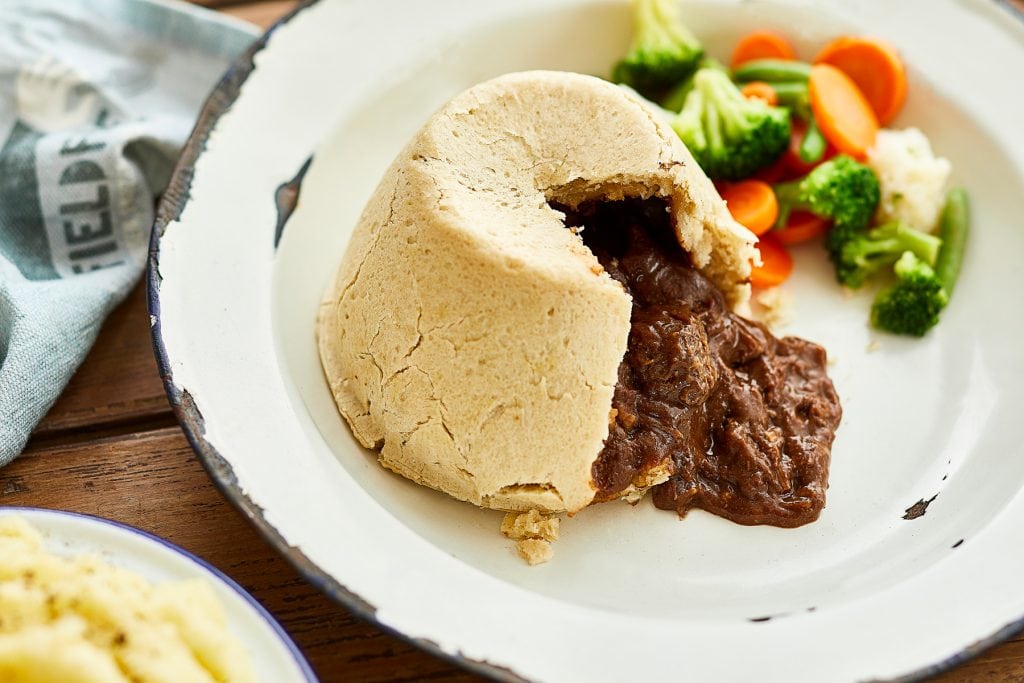 Classic Steak & Kidney Suet Pudding
Tender British beef and kidney covered with a rich gravy and encased in a traditional suet pastry
Defrost before cooking. Remove all packaging and stand with large end down on a plate in the fridge for approx 12 hours.
Microwave (850w) for 2-4 minutes until piping hot throughout.
FILLING: Beef (33%), Ox Kidney (7%), Onion, English Mustard, Beef Stock (Water, Beef Extract, Onion, Tomato, Carrot Extract, Herbs, Celery Extract, Spices, Garlic, Salt, Glucose Syrup, Flavourings, Maltodextrin, Yeast Extracts, Vegetable Oil, Colour, Sugar), Maize Starch, Salt, Pepper.
PASTRY: Wheat Flour (Wheat, Calcium Carbonate, Iron, Niacin, Thiamin, Raising Agents Monocalcium Phosphate, Sodium Hydrogen Carbonate), Beef Suet (Beef Fat), Water, Salt.
If you like the Classic Steak & Kidney Suet Pudding, then you'll love these!