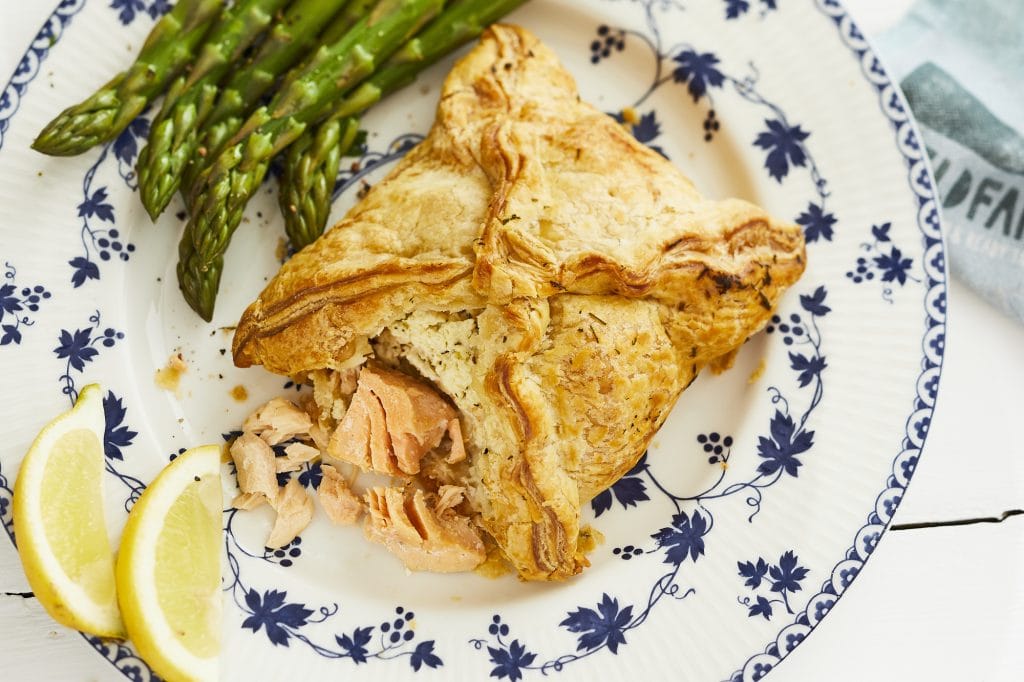 Succulent salmon with a garlic and herb cream cheese sauce wrapped in a golden puff pastry.  Delicious served with our Tuscan Roasting Veg.
Cook from frozen. Remove outer packaging and bake in oven on a lightly greased tray at 180ºC/350ºF/Gas Mark 4 for 25-30 minutes until piping hot throughout.
Puff Pastry (43%), (Wheat Flour (Wheat Flour, Calcium Carbonate, Iron, Niacin, Thiamine), Margarine (Contains: Palm and Rapeseed Fats and Oils, Water, Salt), Salmon (30%) (Fish), Cream Cheese (25%) (Cream (Milk)), Dill, Egg, Garlic, Mixed Herbs (Marjoram, Thyme, Parlsey, Basil, Savory), Salt, White Pepper.
Allergen warning
Please note if you have any food allergies from which you may suffer anaphylactic shock, our products are sold loose and there is a possibility allergens may carry from one product to another.
Allergens include peanuts, tree nuts, sesame, milk, egg, shellfish (crustaceans or molluscs) & fish.
If you like the Salmon en Croute, then you'll love these!