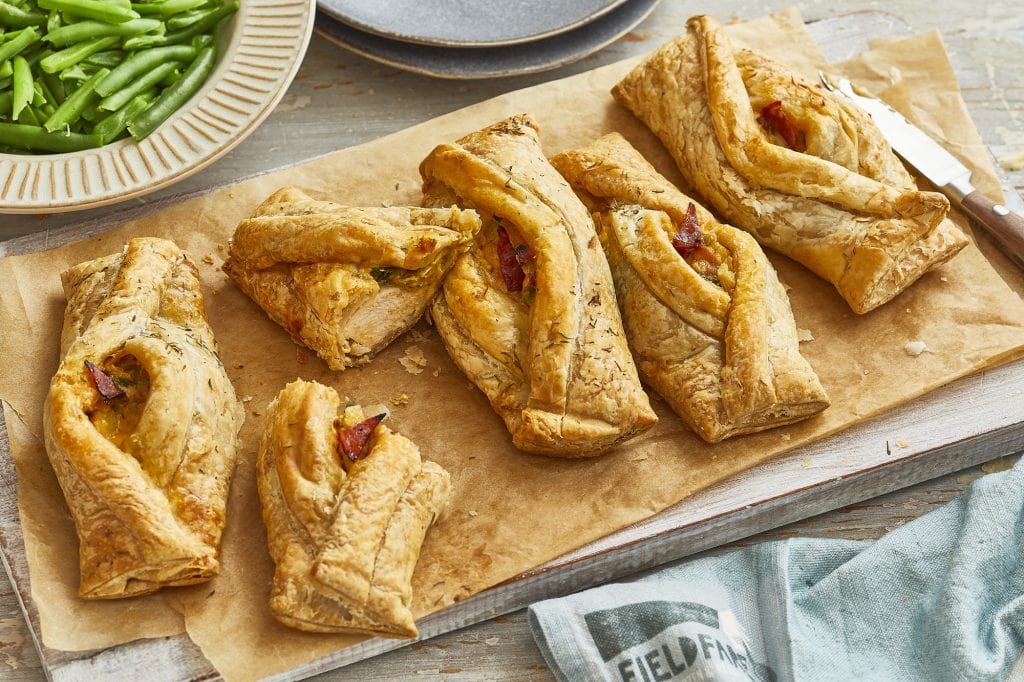 Tender chicken breast, creamed leeks and smoked bacon in a light puff pastry
Cook from frozen. Remove outer packaging and bake at 190ºC/375ºF/Gas Mark 5 for 40 minutes until piping hot throughout.
Chicken (35%), Leeks (8%), Bacon (4% (Pork, Water, Salt, Anti-oxidant [Sodium Ascorbate], Preservatives [Sodium Nitrate, Potassium Nitrate)), Cream (Milk), Cornflour, Mixed Herbs, Parsley, Vegetable Oil, Salt, Pepper, Egg.
PUFF PASTRY: (Wheat Flour [Calcium Carbonate, Iron, Niacin, Thiamine], Margarine [Palm and Rapeseed Oil, Water, Salt], Water, Preservative – Potassium Sorbate).
Allergen warning
Please note if you have any food allergies from which you may suffer anaphylactic shock, our products are sold loose and there is a possibility allergens may carry from one product to another.
Allergens include peanuts, tree nuts, sesame, milk, egg, shellfish (crustaceans or molluscs) & fish.
If you like the Chicken en Croute, then you'll love these!