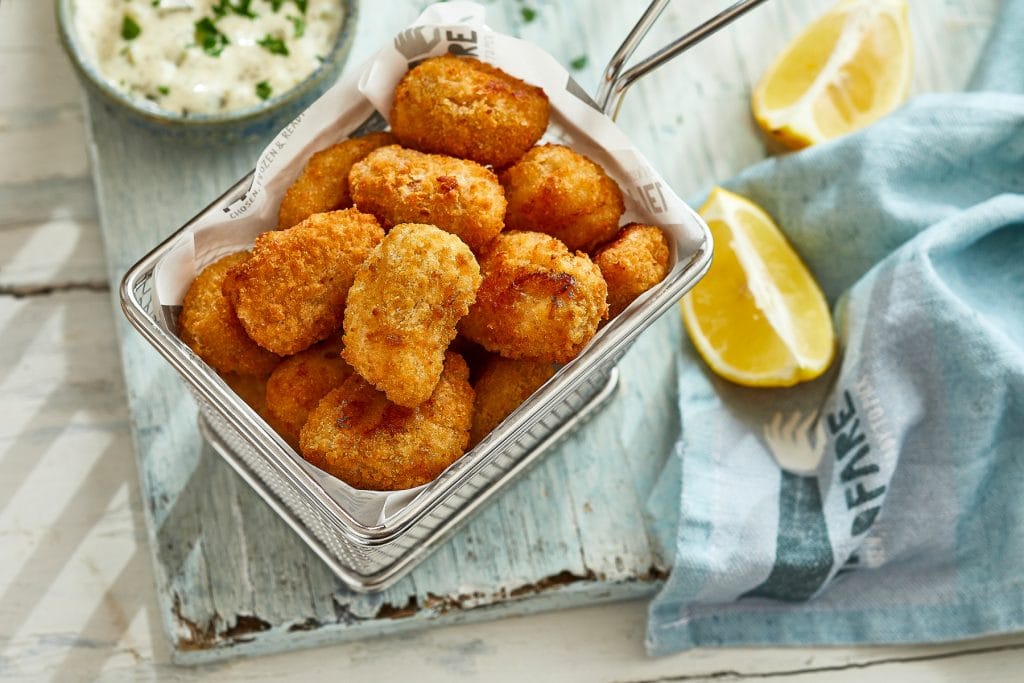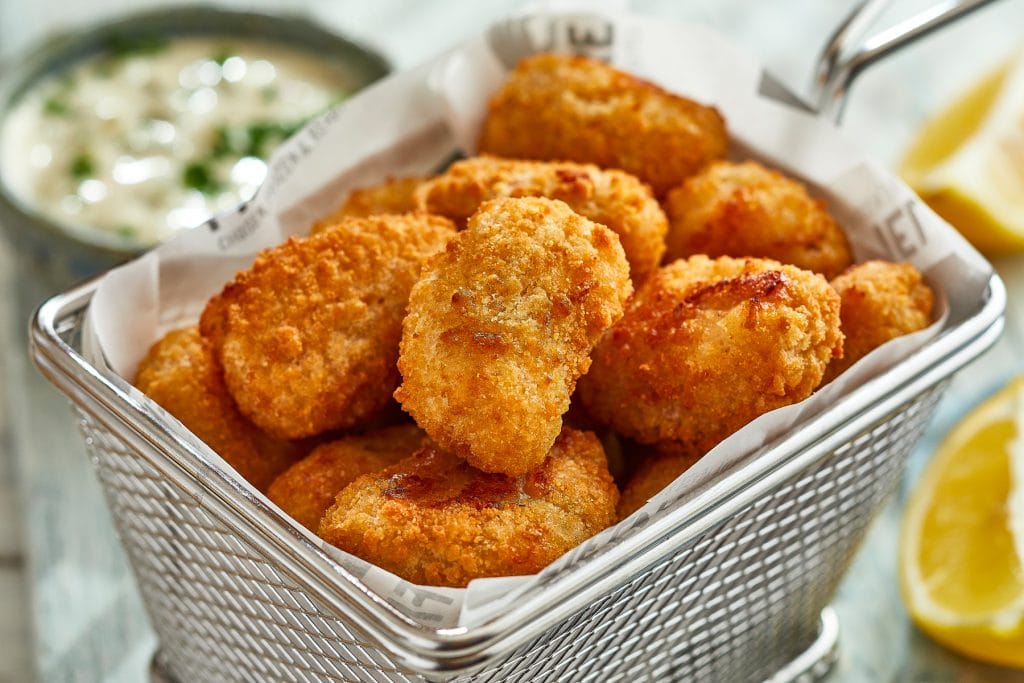 Crispy and delicious scampi made with langoustine wholetails and covered in a light and crispy crumb
Cook from frozen on a baking tray at 230ºC/450°F/Gas Mark 8 for 16-18 minutes turning occasionally until golden and crispy.
Grill: Pre-heat medium grill for 12-14 minutes, turning occasionally.
Deep Fry: Pre-heated oil at 180°C for 3-4 minutes.
Scampi (Crustaceans)(36%), Breadcrumb (Wheat Flour (Wheat Flour, Calcium Carbonate, Iron, Thiamin, Niacin), Yeast, Salt), Batter (Water, Wheat Flour (Wheat Flour, Calcuim Carbonate, Iron, Thiamin, Niacin), Salt), Water, Rapeseed Oil, Stabilisers: E450, E451, E452.
Allergen warning
Please note if you have any food allergies from which you may suffer anaphylactic shock, our products are sold loose and there is a possibility allergens may carry from one product to another.
Allergens include peanuts, tree nuts, sesame, milk, egg, shellfish (crustaceans or molluscs) & fish.
If you like the Wholetail Breaded Scampi, then you'll love these!