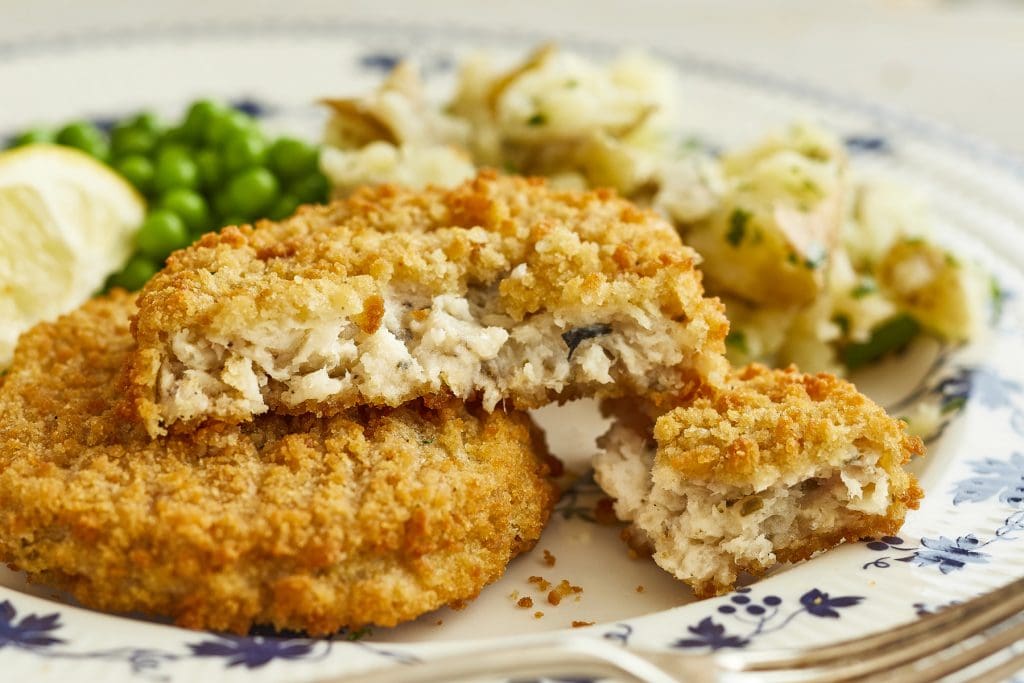 Simple and tasty. MSC Cod flakes mixed with potato and covered in a crispy golden crumb
Cook from frozen.
Oven: Place on a baking tray and cook at 220°C/425°F/Gas Mark 7 for 20-25 minutes.
Grill: Medium heat for 8-10 minutes turning occasionally until golden brown.
Deep fry: Pre-heat oil to 180°C and fry for 8-10 minutes.
MSC Cod (Fish) (45%), Reconstituted Mashed Potato (23%), Fortified Wheat Flour (Wheat Flour, Calcium Carbonate, Iron, Niacin, Thiamin), Rapeseed Oil, Water, Single Cream (Single Cream, Stabiliser: Carrageenan) (Milk), Seasoning (Salt, Dried Sage, Onion Extract), Yeast, Salt, Lemon Juice Concentrate.
If you like the Crispy Cod Fishcakes, then you'll love these!