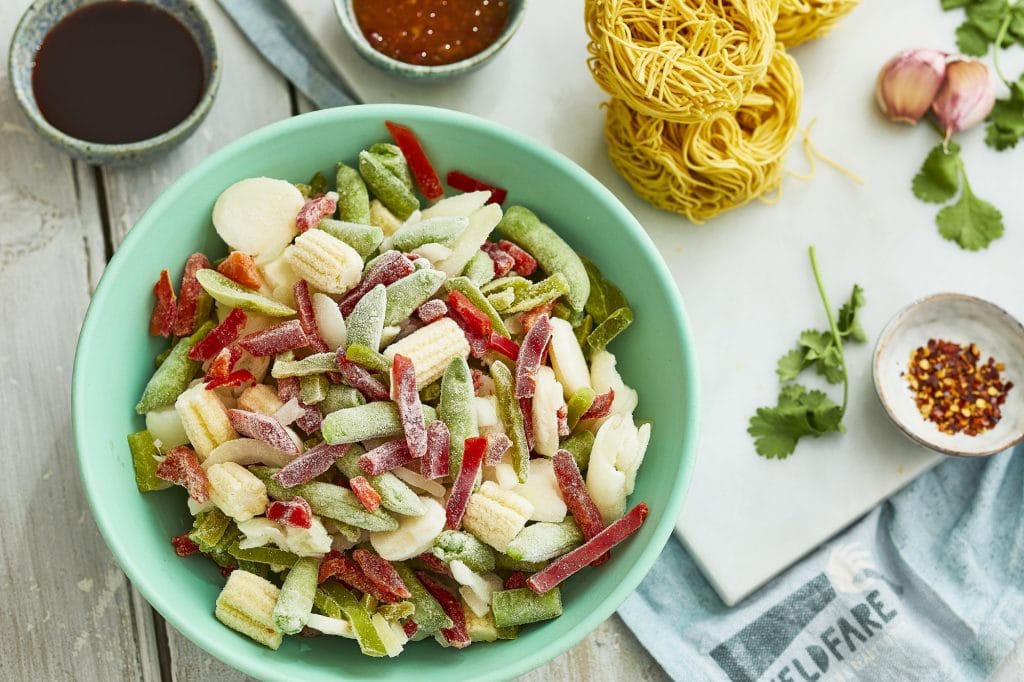 Crunchy and colourful collection of peppers, sugar snap peas, baby corns, water chestnuts and onions
Stir fry on a high heat from frozen with a little olive oil for 4-5 minutes.
Sliced Peppers, Sugar Snap Peas, Baby Corn Cob, Water Chestnuts, Sliced Onion.
If you like the Oriental Stir Fry, then you'll love these!