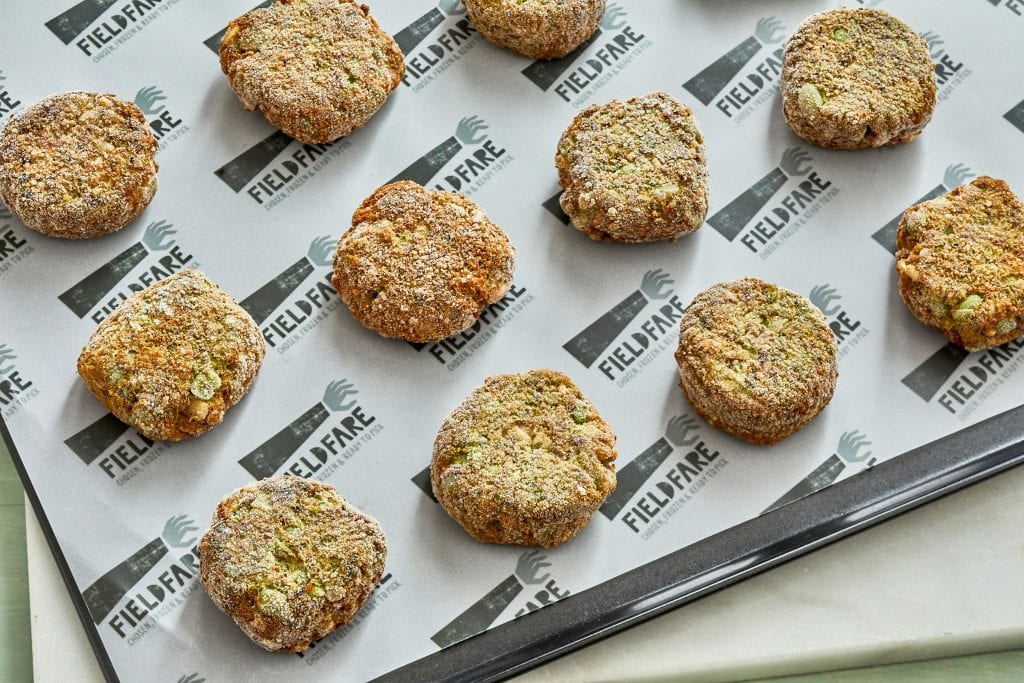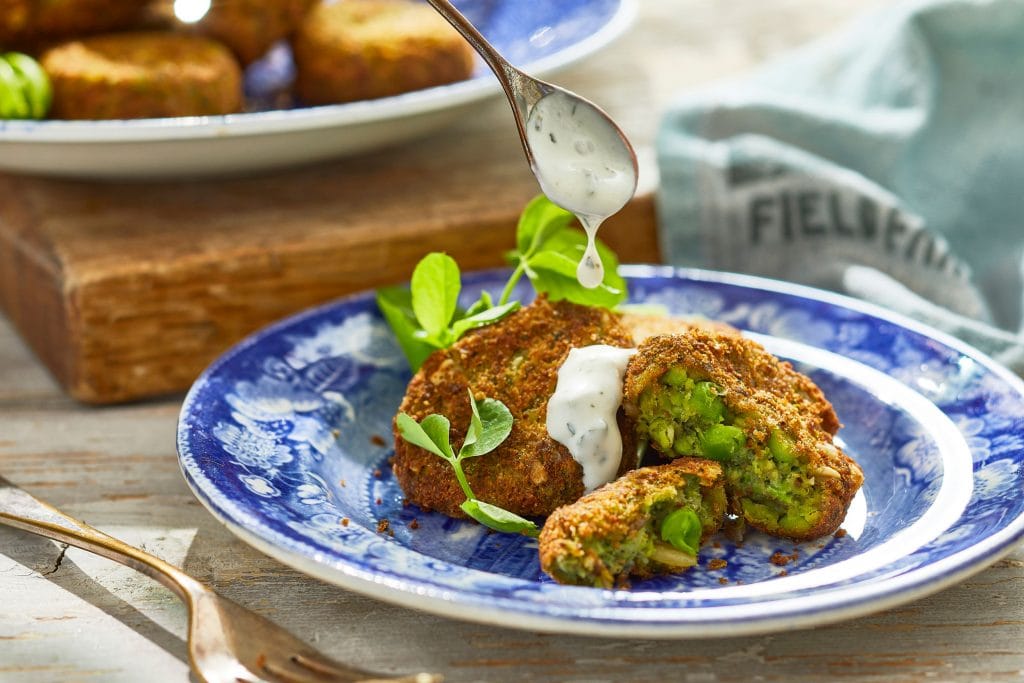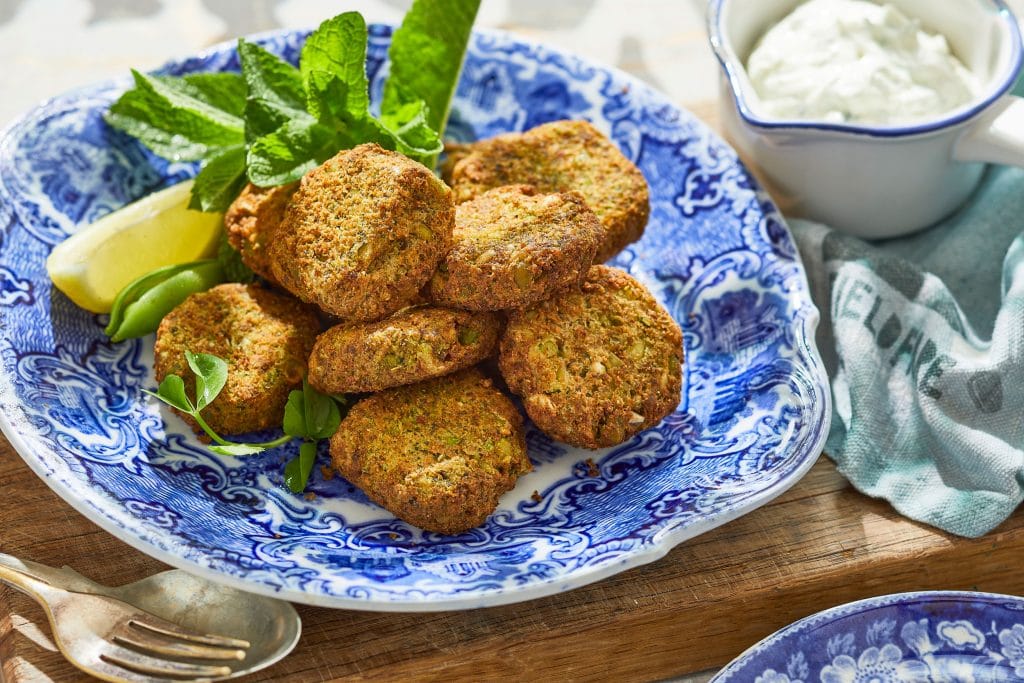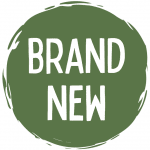 Little fritters full of goodness, made with super green edamame beans and peas, mixed with quinoa and a sprinkling of pumpkin, sesame and chia seeds and the freshest hint of mint.
Cook from frozen. Place on a baking tray and cook at 220°C / 425° F / Gas Mark 7 for 13-15 minutes, turning once half way through cooking. Deep fry: Deep fry at 180°C for 5-6 minutes. Leave to stand for 1 minute before serving
Peas (35%), Edamame Beans (Soya), Onions, Rapeseed Oil, Quinoa, Water, Rice Flour, Pea Flour, Sunflower Seeds, Pumpkin Seeds, Chia Seeds, Mint (2%), Parsley, Potato Flake, Salt, Garlic Puree, Black Pepper.
Allergen warning
Please note if you have any food allergies from which you may suffer anaphylactic shock, our products are sold loose and there is a possibility allergens may carry from one product to another.
Allergens include peanuts, tree nuts, sesame, milk, egg, shellfish (crustaceans or molluscs) & fish.
If you like the Pea and Mint Fritters, then you'll love these!