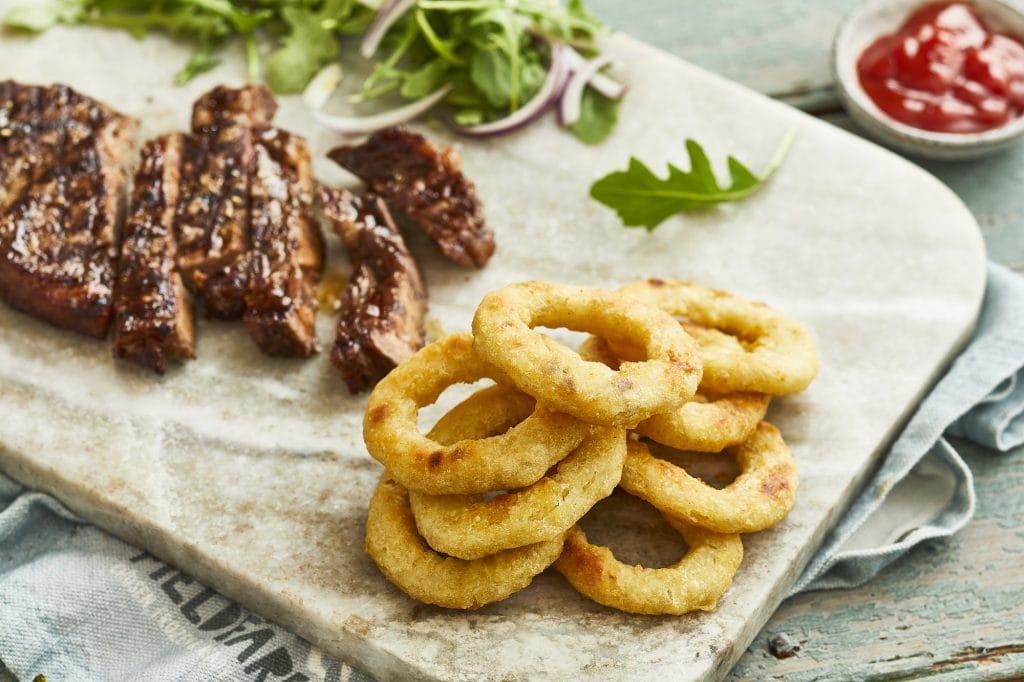 Golden Crispy Onion Rings
Crispy, battered, bitesize onion rings
Cook from frozen on a baking tray at 220ºC/425°F/Gas Mark 7 for 15-20 minutes until golden and crispy, turn once.
Fry: 2–3 minutes in hot oil until golden yellow and cooked throughout.
Onion (57%), Wheat Flour, Vegetable Oil (Sunflower), Starch (Wheat, Corn, Tapioca), Salt, Gelling Agent (E401), Dextrose, Yeast, Sugar, Thickeners (E407, E412), Raising Agents (E450 (<0.05%), E500).
If you like the Golden Crispy Onion Rings, then you'll love these!