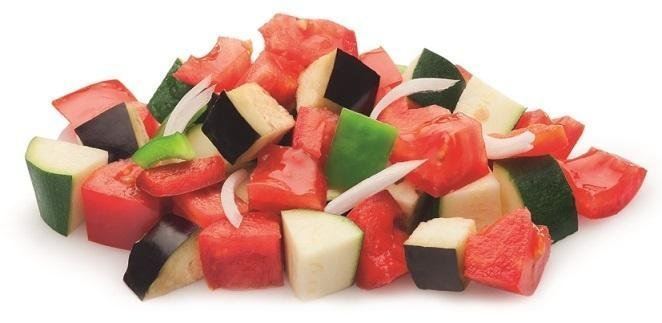 A chunkily chopped mix of tomatoes, courgettes, aubergine, mixed peppers and sliced onion
Cook from frozen with a little sunflower oil on a shallow roasting tray at 200ºC/400°F/Gas Mark 6  for 20-25 minutes.
Tomato, Courgette, Aubergine, Sliced Onions, Green Pepper, Red Pepper.
If you like the Mediterranean Vegetables, then you'll love these!