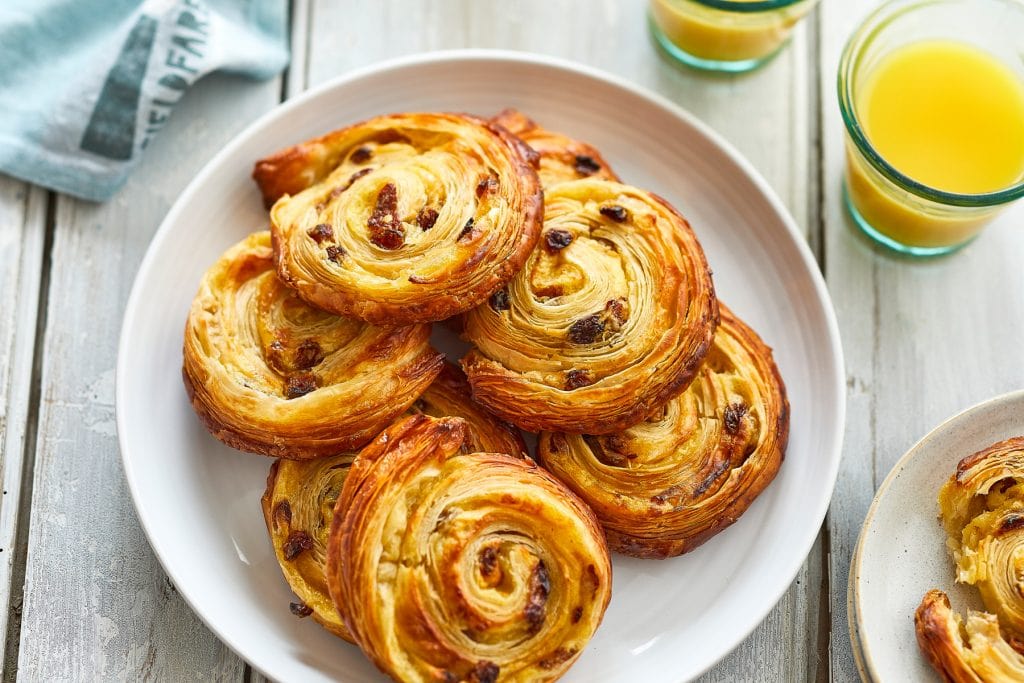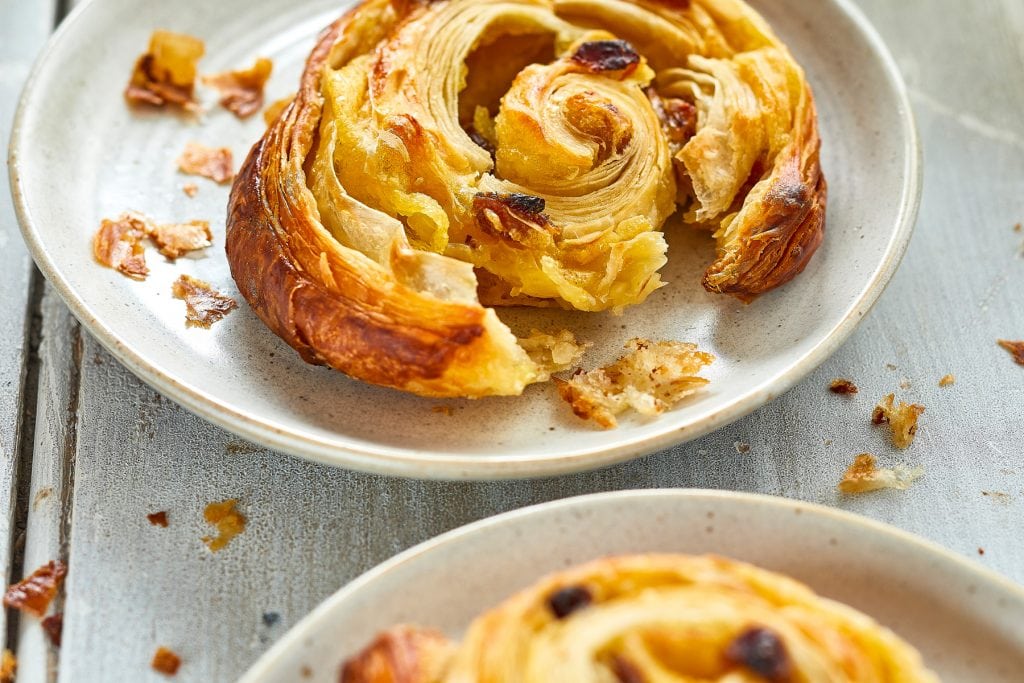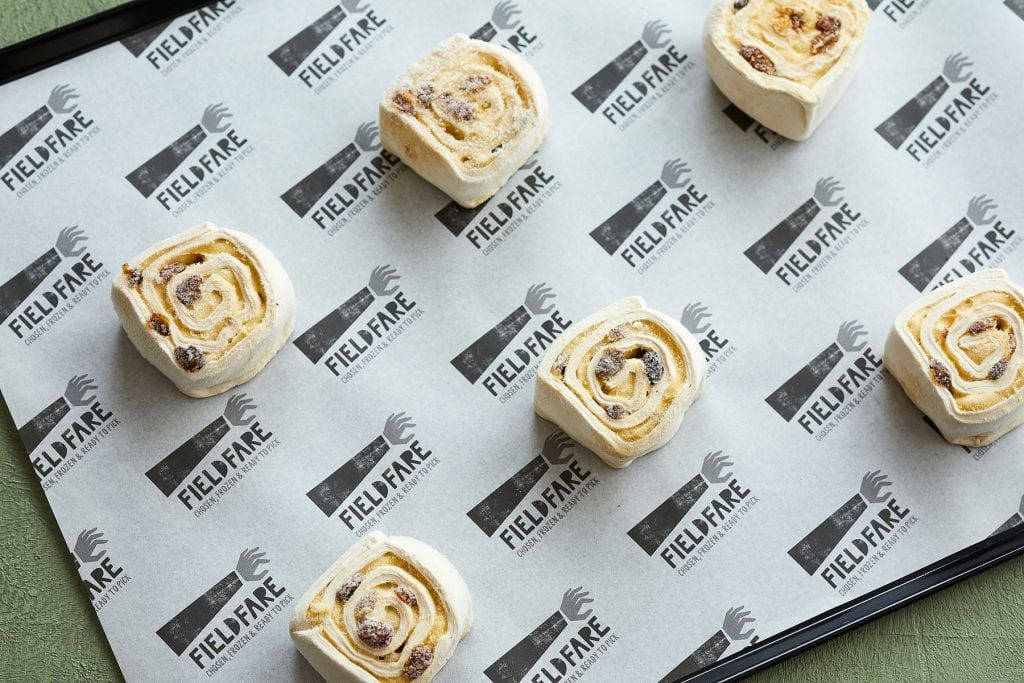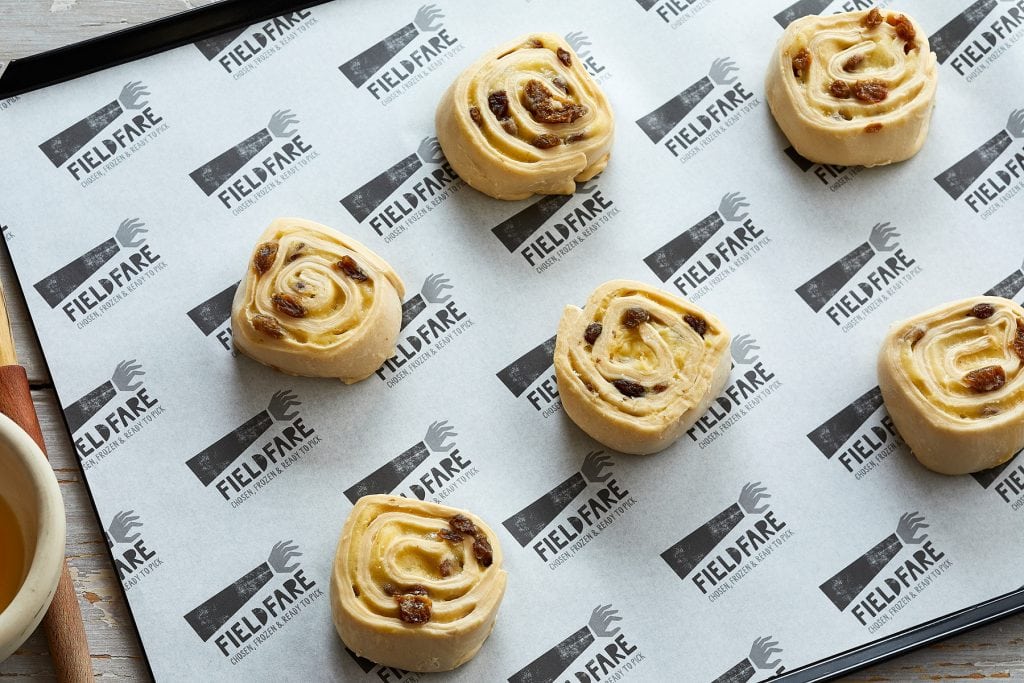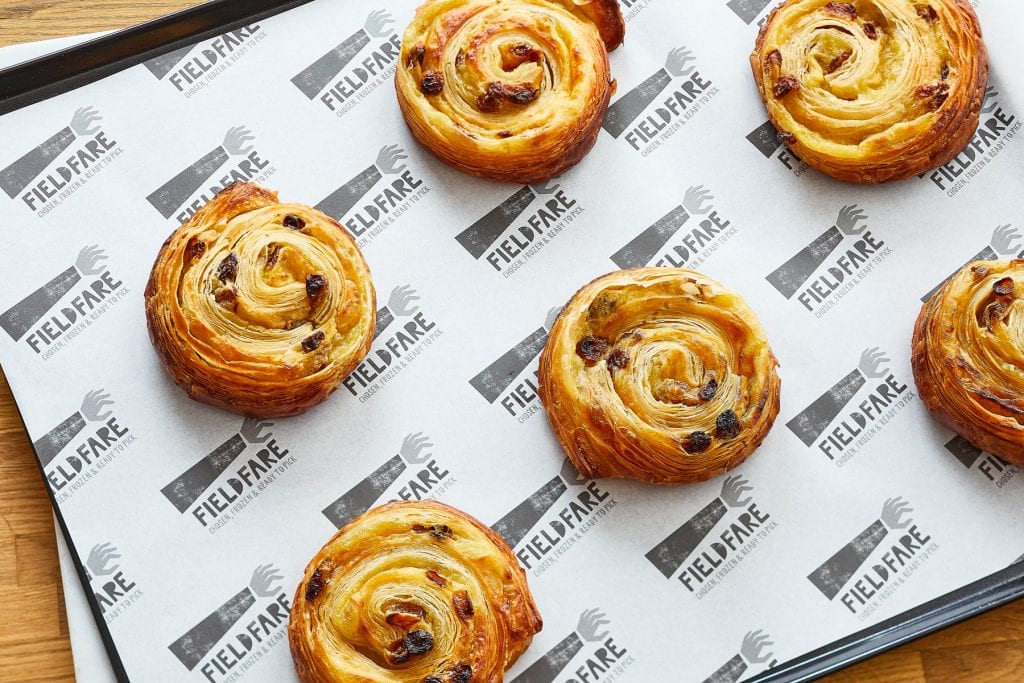 A sweet and juicy swirl of flaky pastry and raisins. Expertly made in France
Spread out on a baking tray and leave to prove for 2 hours at room temperature. Egg-wash and bake at 190ºC/375ºF/Gas Mark 5 for about 15-18 minutes until golden brown.
Crème Patissiere (Semi-skimmed Milk, Sugar, Egg White, Modified Corn Starch, Whole Eggs, Thickener: E412-E415, Vanilla Flavouring, Colouring: Carotenes (E160a), Wheat Flour, Water, Butter (Milk): 13.6%, Raisins 8% (Raisins non-hydro Cotton Oil), Sugar, Yeast, Wheat Gluten, Salt, Enzymes* (Alfa-amylase, Xylanase) Flour Antioxidant: Ascorbic Acid, Emulsifier (E471, E472e), Colouring: Carotenes E160a, Cream Powder (Milk), Deactivated Spelt Leaven, Malted Wheat Flour, Barley Malt.
Allergen warning
Please note if you have any food allergies from which you may suffer anaphylactic shock, our products are sold loose and there is a possibility allergens may carry from one product to another.
Allergens include peanuts, tree nuts, sesame, milk, egg, shellfish (crustaceans or molluscs) & fish.
If you like the Pain aux Raisins, then you'll love these!