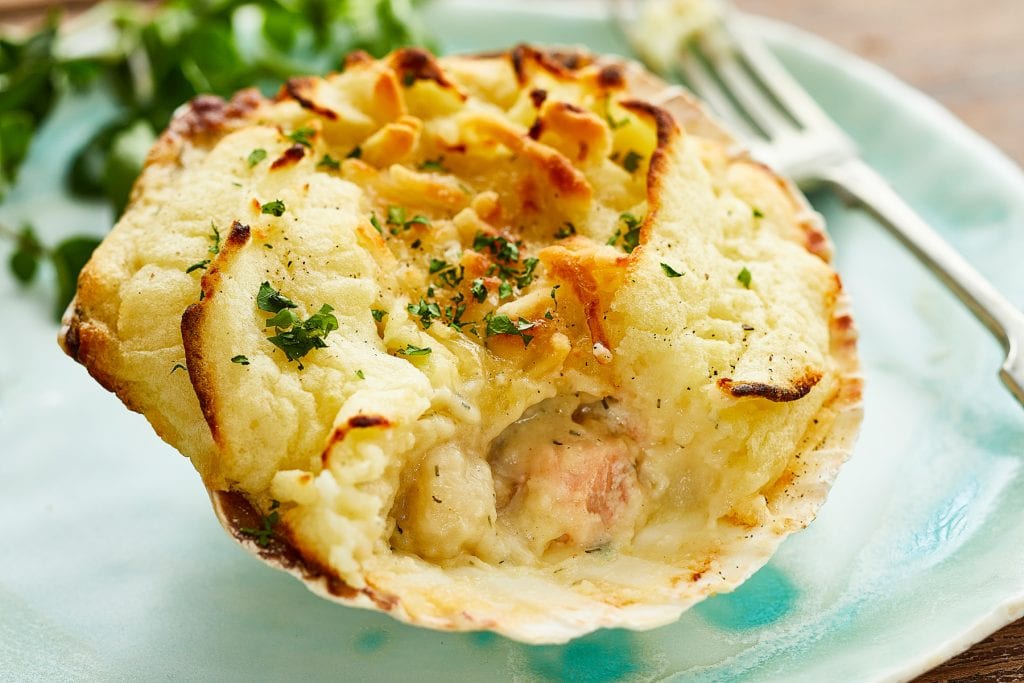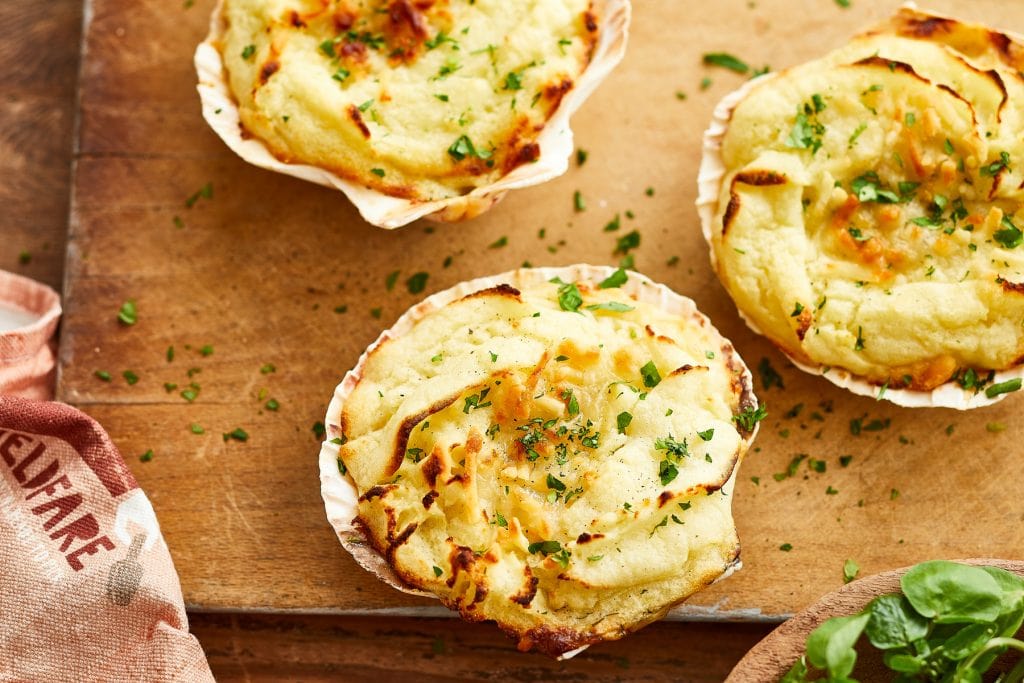 A fabulously French medley of scallops, prawns, salmon and MSC pollock in a cream sauce, topped with a cheese gratin
Cook from frozen.  Remove all packaging. Place on a baking tray in a pre-heated oven at 220°C/430°F/Gas Mark 7 for 25-30 minutes.
Potato (31%), Water, Cream (Milk) (13%), Scallops (Molluscs) (7%), Prawns (Crustaceans) (5%), Salmon (Fish) (5%), Pollock (Fish) (5%), Cheddar Cheese (Milk) (5%), Butter (Milk), White Wine (contains Sulphites) (4%), Onions, Modified Maize Starch, Vegetable Bouillon [Sea Salt, Potato Starch, Maltodextrin, Yeast Extract, Onion Powder, Sugar, Garlic Powder, Herbs, Spices, Spice Extract], Plain Flour [Rice Flour, Potato Starch, Tapioca Starch, Maize Flour, Buckwheat Flour], Garlic, Salt, Dill, White Pepper, Paprika.
Weight (right) excludes shell.
Allergen warning
Please note if you have any food allergies from which you may suffer anaphylactic shock, our products are sold loose and there is a possibility allergens may carry from one product to another.
Allergens include peanuts, tree nuts, sesame, milk, egg, shellfish (crustaceans or molluscs) & fish.
If you like the Coquilles St Jacques, then you'll love these!