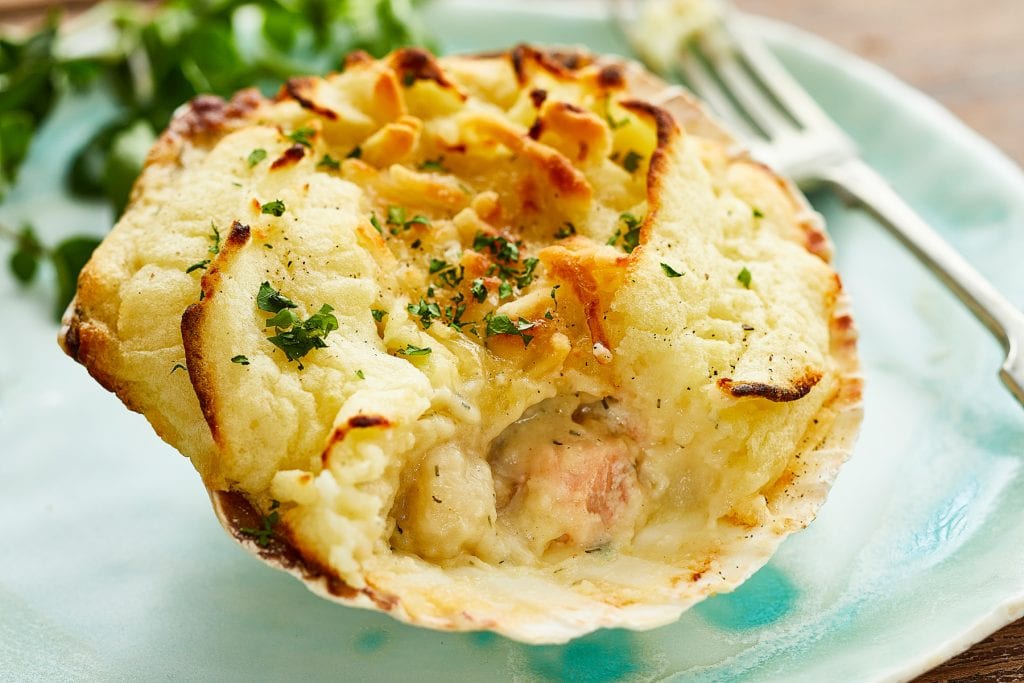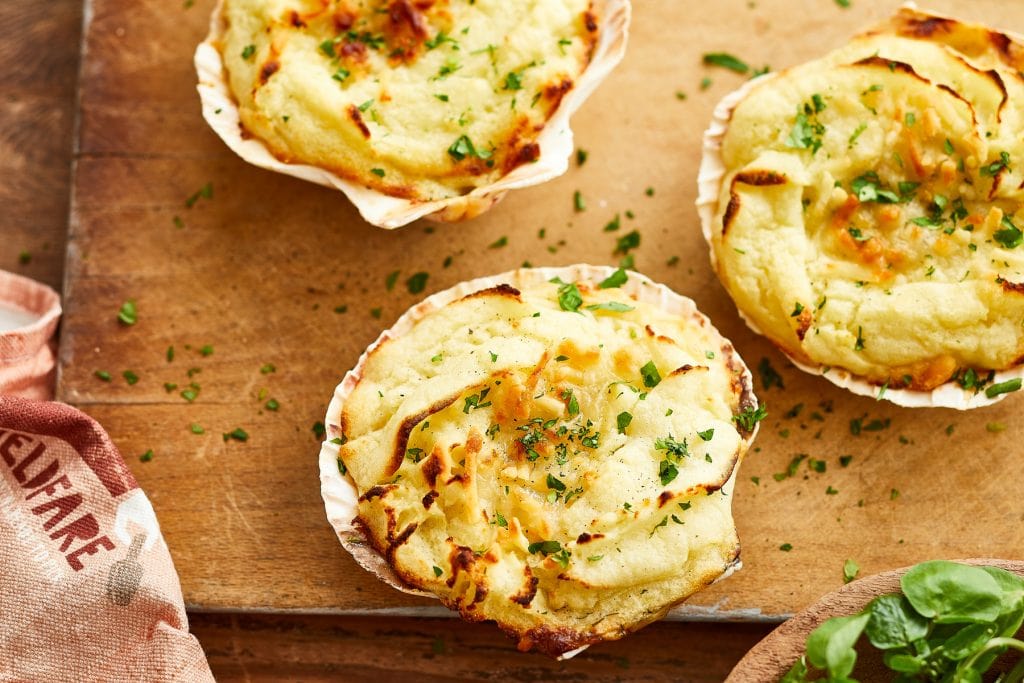 A fabulously French medley of scallops, prawns, salmon and MSC pollock in a cream sauce, topped with a cheese gratin
See packaging for details.
Potato (31%), Water, Cream (Milk) (13%), Scallops (Molluscs) (7%), Prawns (Crustaceans) (5%), Salmon (Fish) (5%), Pollock (Fish) (5%), Cheddar Cheese (Milk) (5%), Butter (Milk), White Wine (contains Sulphites) (4%), Onions, Modified Maize Starch, Vegetable Bouillon [Sea Salt, Potato Starch, Maltodextrin, Yeast Extract, Onion Powder, Sugar, Garlic Powder, Herbs, Spices, Spice Extract], Plain Flour [Rice Flour, Potato Starch, Tapioca Starch, Maize Flour, Buckwheat Flour], Garlic, Salt, Dill, White Pepper, Paprika.
If you like the Coquilles St Jacques, then you'll love these!