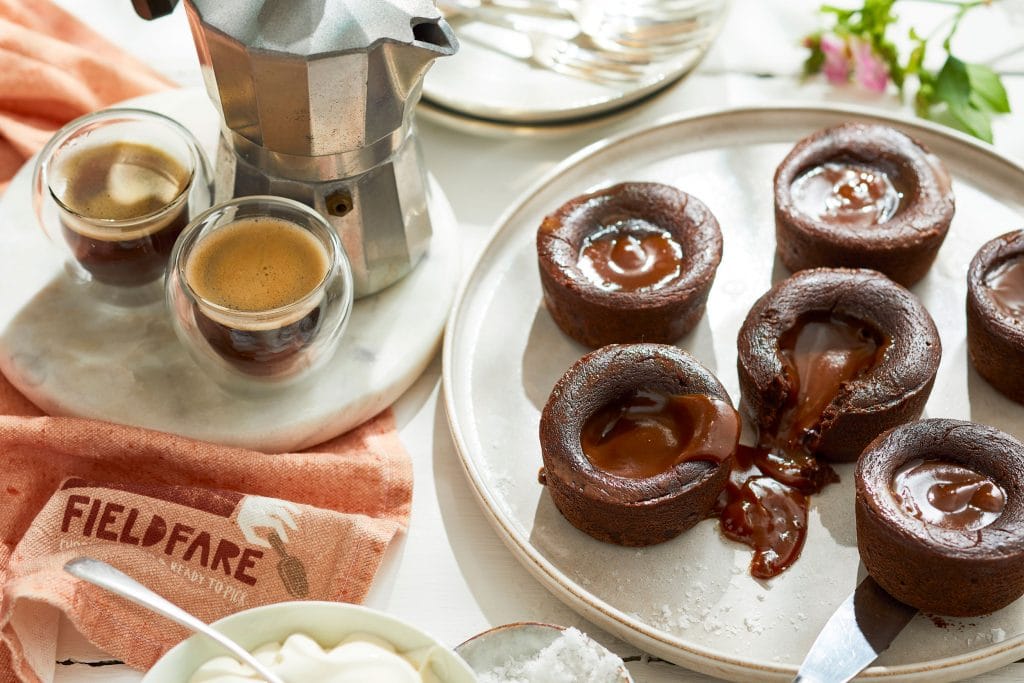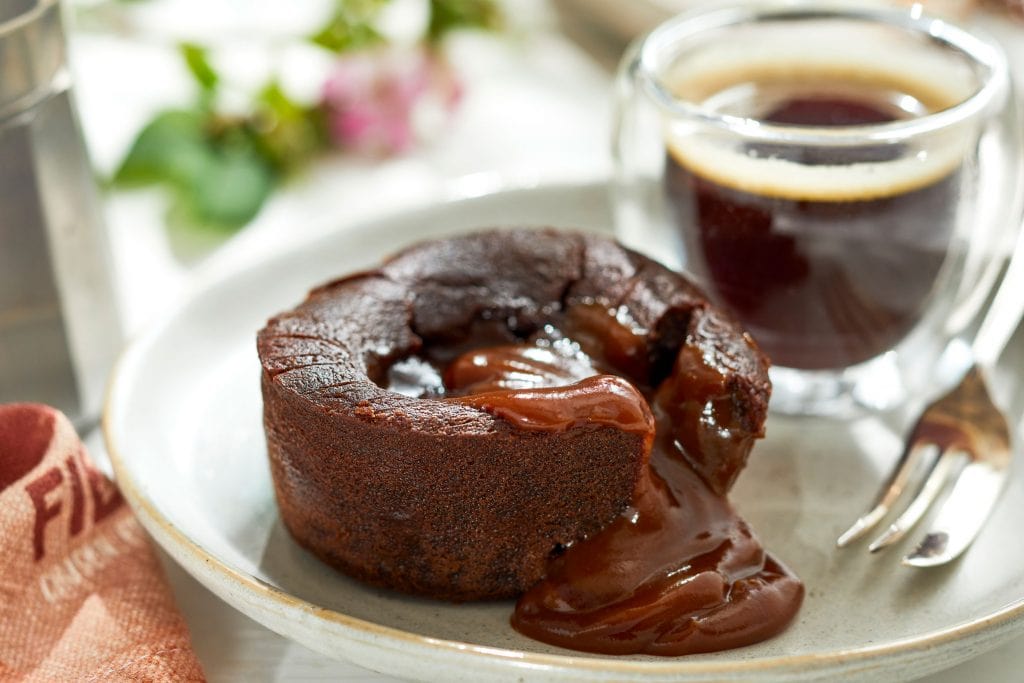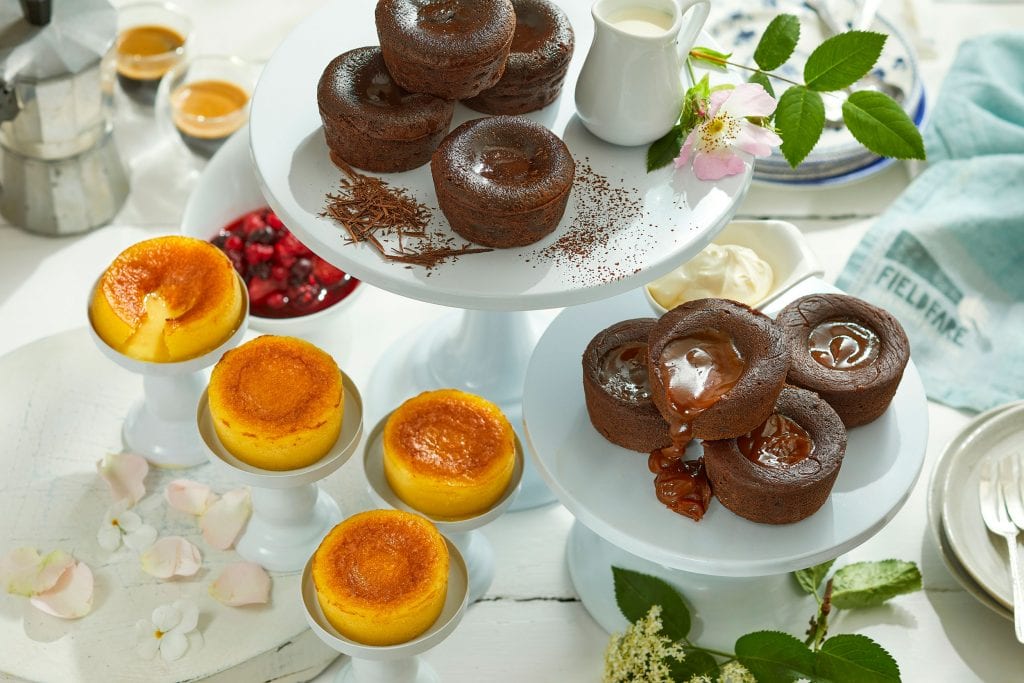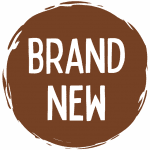 A truly decadent dessert, without the hassle! Perfectly sized puds with a liquid gold, salted caramel centre.
Cook from frozen. Microwave (recommended): Cook for 40 – 45 seconds approx (800w). Oven: Bake at 230°C/450°F/Gas Mark 8 for 10 – 12 minutes. Leave to cool.
Guérande Salted Caramel (Glucose Syrup, Sweetened Condensed Whole Milk (Condensed Milk, Sugar), Caramel (Sugar, Water) (4%), Humectant: Glycerol, Water, Concentrated Butter (Milk), Milk and Buttermilk Powder (Milk), Modified Starch: Hydroxy Propyl Distarch Phosphate, Guérande Salt (0,2%), Gelling Agent: Pectins) (20%), Chocolate (Sugar, Cocoa Mass, Cocoa Butter, Emulsifier: Soy Lecithin, Vanilla Flavour) (19%), Butter (Milk), Eggs, Wheat Flour, Water, Sugar, Raising Agents (Diphosphates, Sodium Carbonates).
Allergen warning
Please note if you have any food allergies from which you may suffer anaphylactic shock, our products are sold loose and there is a possibility allergens may carry from one product to another.
Allergens include peanuts, tree nuts, sesame, milk, egg, shellfish (crustaceans or molluscs) & fish.
If you like the Salted Caramel Fondant, then you'll love these!