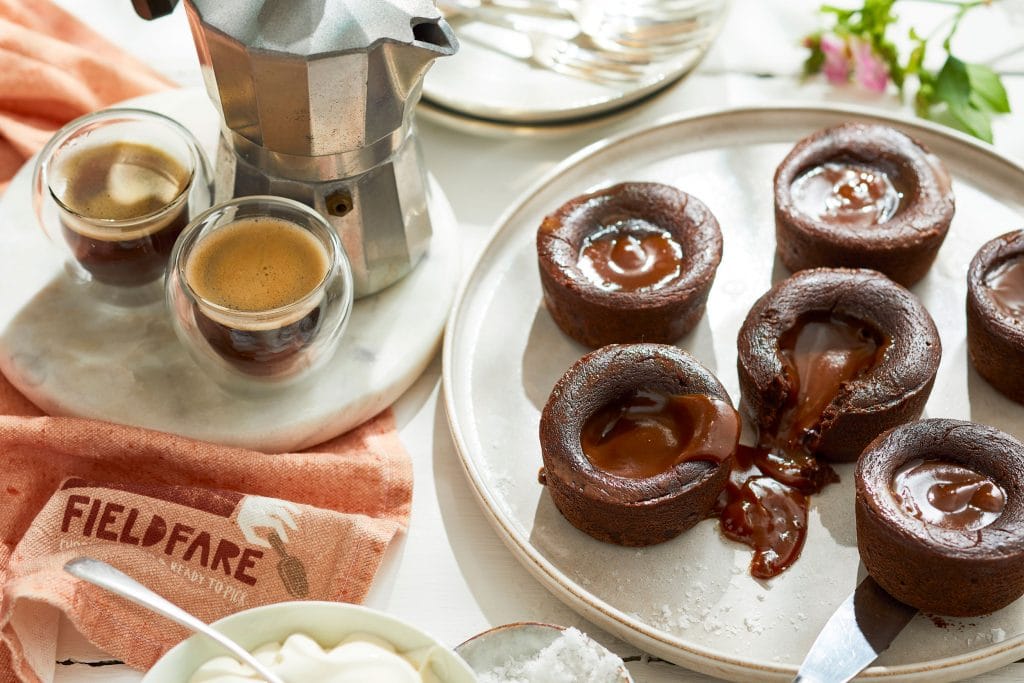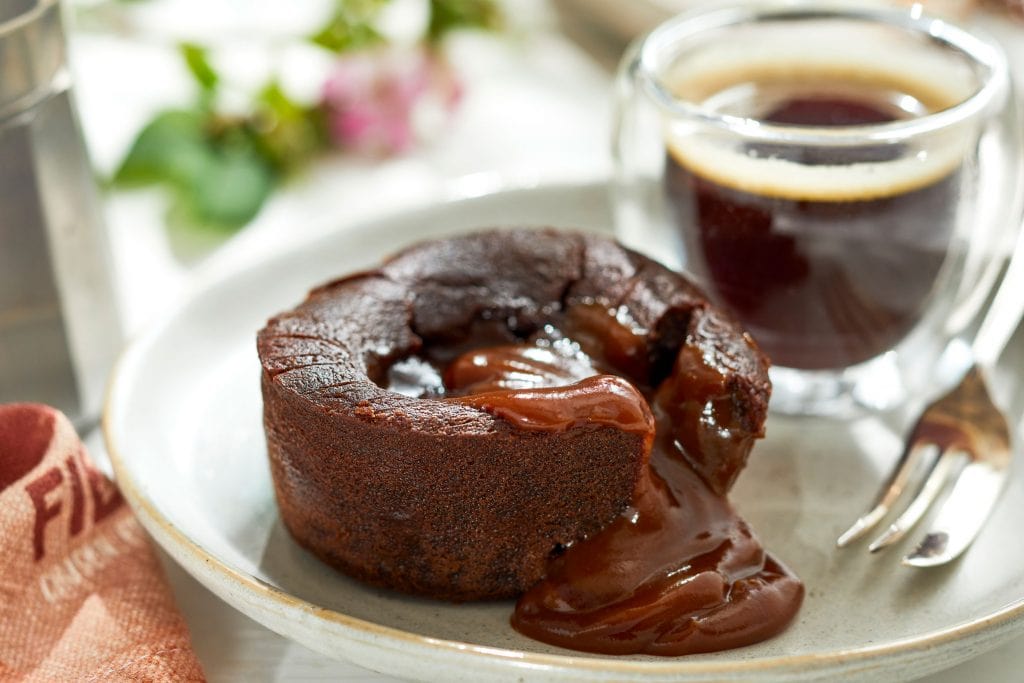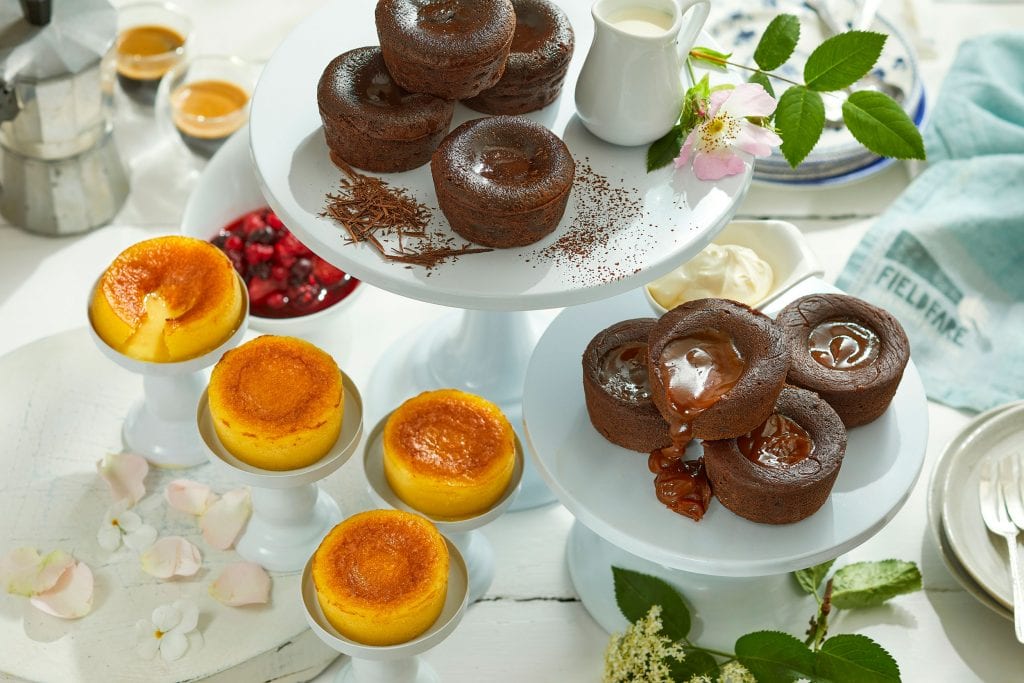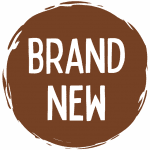 A truly decadent dessert, without the hassle! Perfectly sized puds with a liquid gold, salted caramel centre.
Cook from frozen. Remove all packaging before cooking. Microwave (recommended): Cook for 40 – 45 seconds approx (800w). Oven: Bake at 230°C/450°F/Gas Mark 8 for 10 – 12 minutes. Leave to cool.
Guérande Salted Caramel (Glucose Syrup, Sweetened Condensed Whole Milk (Condensed Milk, Sugar), Caramel (Sugar, Water) (4%), Humectant: Glycerol, Water, Concentrated Butter (Milk), Milk and Buttermilk Powder (Milk), Modified Starch: Hydroxy Propyl Distarch Phosphate, Guérande Salt (0,2%), Gelling Agent: Pectins) (20%), Chocolate (Sugar, Cocoa Mass, Cocoa Butter, Emulsifier: Soy Lecithin, Vanilla Flavour) (19%), Butter (Milk), Eggs, Wheat Flour, Water, Sugar, Raising Agents (Diphosphates, Sodium Carbonates).
If you like the Salted Caramel Fondant, then you'll love these!