The weather might not be delighting anyone, but it's been a fantastic summer so far for some of our most popular products. In April we celebrated several wins at the Farm Shop and Deli show and this week we found out that two of our products were awarded stars in this year's Great Taste Awards. We're over the moon with this fantastic news!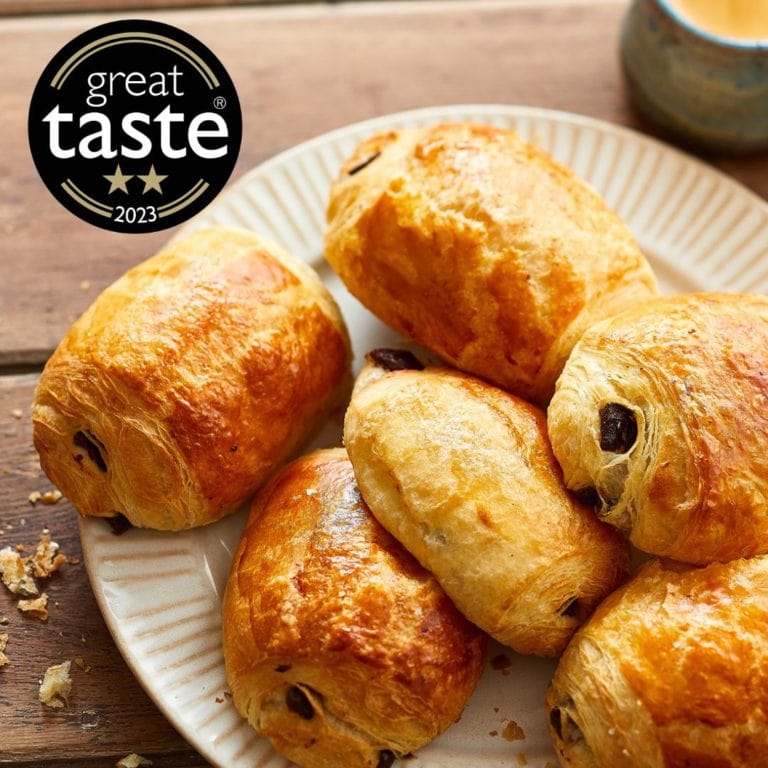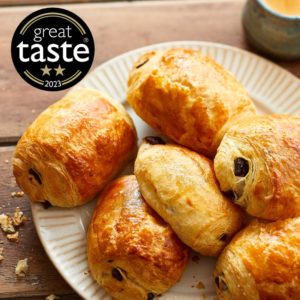 "Glossy, beautifully risen, fluffy, crispy and delicious, with a very enticing aroma. It has a clean, buttery richness, along with a little salt that lifts all the flavours."
This is how the judges described Fieldfare's Pain Au Chocolat, which has been awarded two stars.
Awarded one star, our popular Chicken, White Wine and Asparagus Puff Pastry Pie impressed the judges with its
"rich mouthfeel with a good balance of cream and acidity and is well seasoned"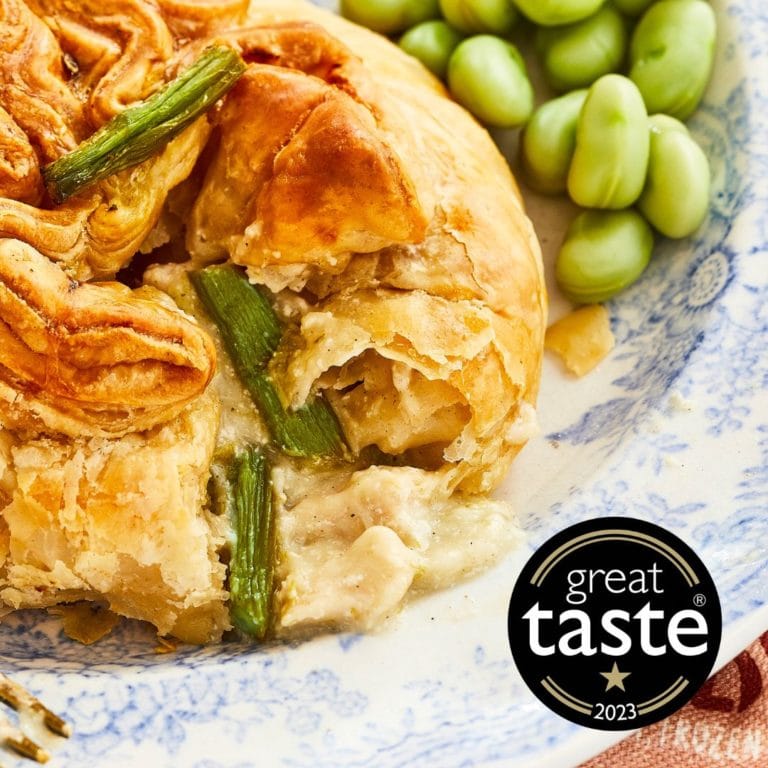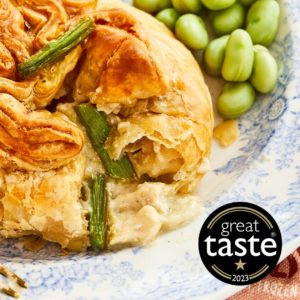 as well as what was described as "decent sized chunks of chicken" in a "well filled" pie. Delicious!
Having won Gold at the Farm Shop and Deli show earlier this summer, the Chicken, White Wine and Asparagus Puff Pastry Pie is now a double award winner, which we are very proud of.
Over the past two years we have accumulated 15 awards for our delicious products, which highlights our ongoing commitment to quality and taste!
We're hugely grateful to all our team, suppliers and of course our customers who have helped to make this possible.
We're off to celebrate now!