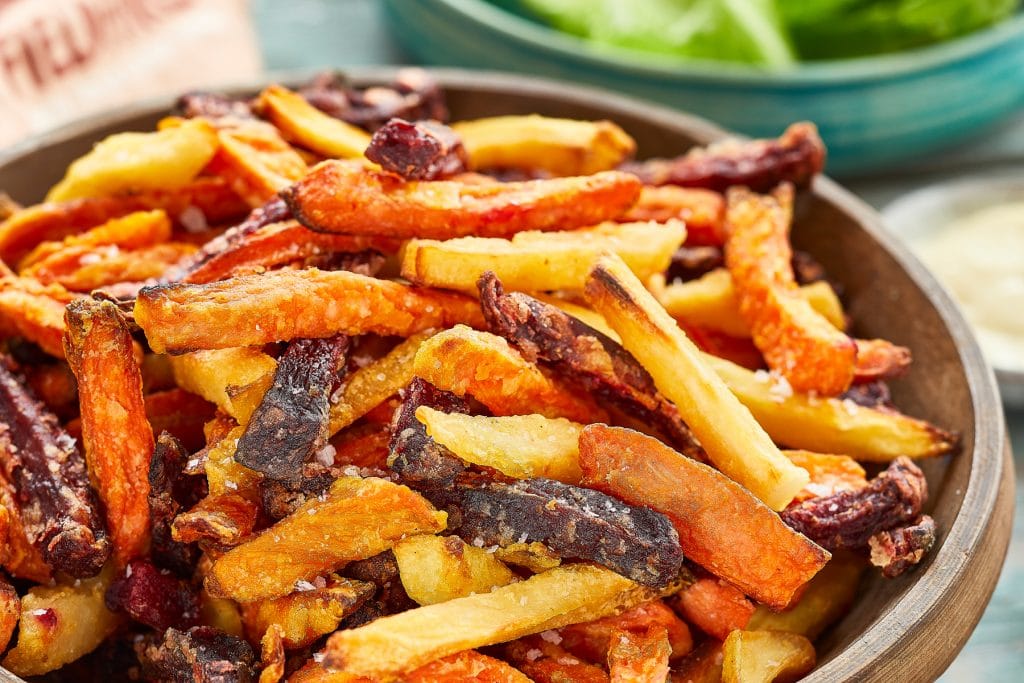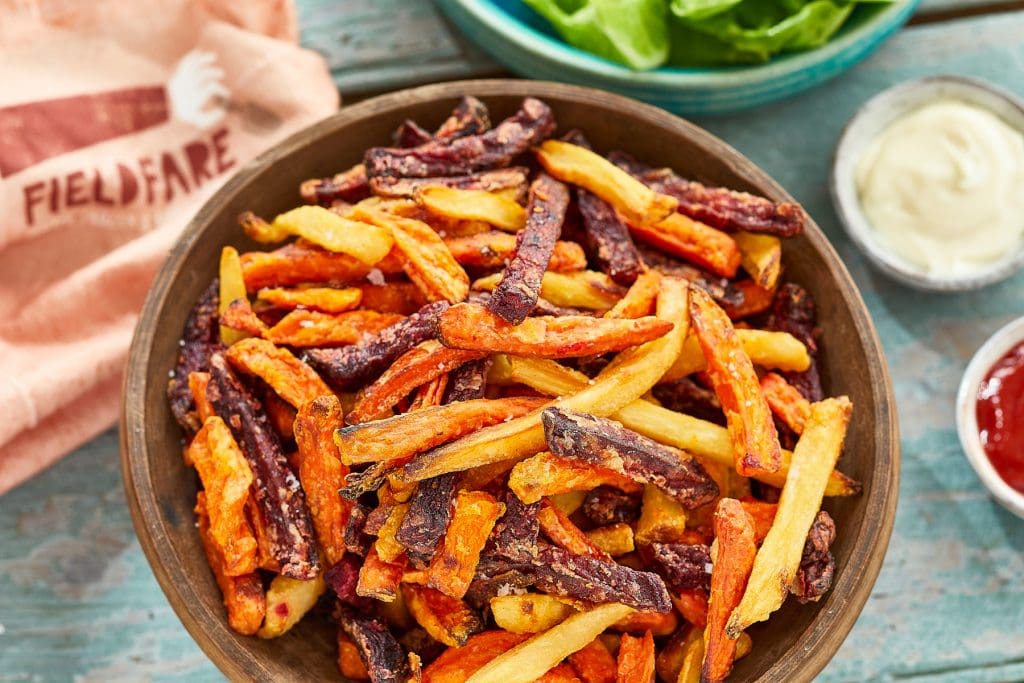 A nutritious and delicious mix of carrot, parsnip and beetroot chips
Cook from frozen: Spread a single layer on a baking tray lined with foil and bake at 200°C/400°F/Gas Mark 6 for 20-25 minutes turning once until crisp and golden.
Carrot (29%), Parsnip (28,5%), Red Beetroot (28,5%), Sunflower Oil, Rice Flour, Modified Potato Starch, Potato Dextrin, Maize Flour, Raising Agents: Diphosphates and Sodium Carbonate, Salt, Tapioca Dextrin, Stabilisers: Xanthan Gum and Methyl Cellulose, Colours: Paprika Extract and Curcumin.
Allergen warning
Please note if you have any food allergies from which you may suffer anaphylactic shock, our products are sold loose and there is a possibility allergens may carry from one product to another.
Allergens include peanuts, tree nuts, sesame, milk, egg, shellfish (crustaceans or molluscs) & fish.
If you like the Rainbow Fries, then you'll love these!