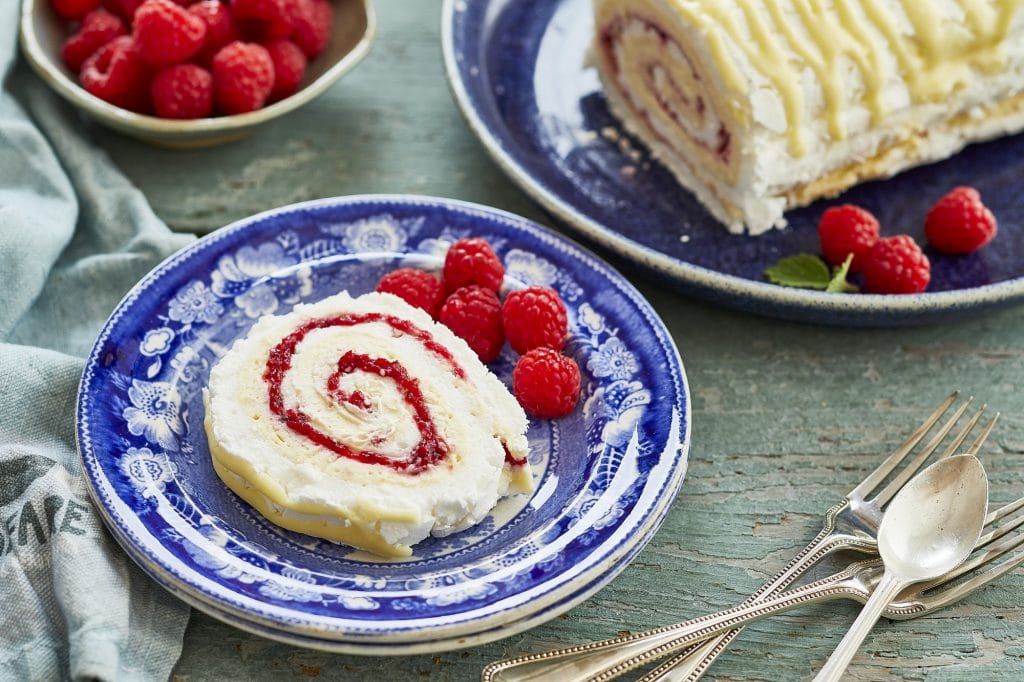 Melt in the mouth meringue rolled with whipped cream, raspberries and sweet raspberry sauce
Simply defrost in the fridge for up to 24hrs before serving.
Whipping Cream (Milk), Caster Sugar, Egg White, Raspberries (11%), White Chocolate (Sugar, Whole Milk Powder, Cocoa Butter, Emulsifier (Soya Lecithin), Natural Vanilla Flavouring), Raspberry Jam (2%) (Glucose-Fructose Syrup, Raspberries, Gelling Agent (Pectin), Sugar, Citric Acid, Acidity Regulator (Sodium Citrate), Potassium Sorbate), Corn Flour, Meringue Powder (1%) (Sugar, Egg Albumen, Modified Maize Starch, Citric acid), Water, Distilled Malt Vinegar (Malt Barley), Modified Maize Starch, Vanilla Flavour (Flavouring, Water, Colour (Caramel)), Lemon Juice (Lemon Juice, Preservative (Potassium Metabisulphite), Modified Waxy Maize Starch, Sodium Alginate, Xanthan Gum.
Allergen warning
Please note if you have any food allergies from which you may suffer anaphylactic shock, our products are sold loose and there is a possibility allergens may carry from one product to another.
Allergens include peanuts, tree nuts, sesame, milk, egg, shellfish (crustaceans or molluscs) & fish.

If you like the Raspberry Roulade, then you'll love these!