Plastics and unnecessary packaging is a global problem.  The Government has recently launched an initiative to specifically tackle plastic packaging, with a promise to "achieve zero avoidable plastic waste by the end of 2042".
This is something field fare is passionate about and is one of the key differences with our loose frozen products  which we have been selling for over 40 years.
Our range of AA class freshly frozen fruit and veg direct from the field and sold in a loose, scoop-and-serve format is already popular with customers from an environmental perspective as it is sold in a single, recyclable bag which is a significant plastic waste saver.  But we want to do more!
We are asking all our field fare stockists to encourage their customers to bring their own tubs in when buying field fare frozen fruit and veg.
Kenyon Hall in Cheshire have recently done just that – and they are delighted to be on board!
Here's what they've got to say:
"Here at Kenyon Hall Farm we're always looking for ways to cut down on packaging to do our best for the environment. We've launched a campaign, promoted via posters and newsletters offering customers a discount off their frozen fruit and vegetables in May and June when they bring their own containers to fill. Our customers are already great at recycling – taking their shopping home in cardboard boxes, re-filling their own oil and vinegar bottles, returning their laundry bottles for re-use – and we're sure they'll leap at this opportunity too!"
James, Farm Shop Manager
And here's what a happy customer, Shannon, has to say:
"I absolutely love the idea of being rewarded for choosing re-usable tubs over plastic bags. I think it's so important to encourage everyone to make a positive contribution towards sustainability. A wonderful idea!"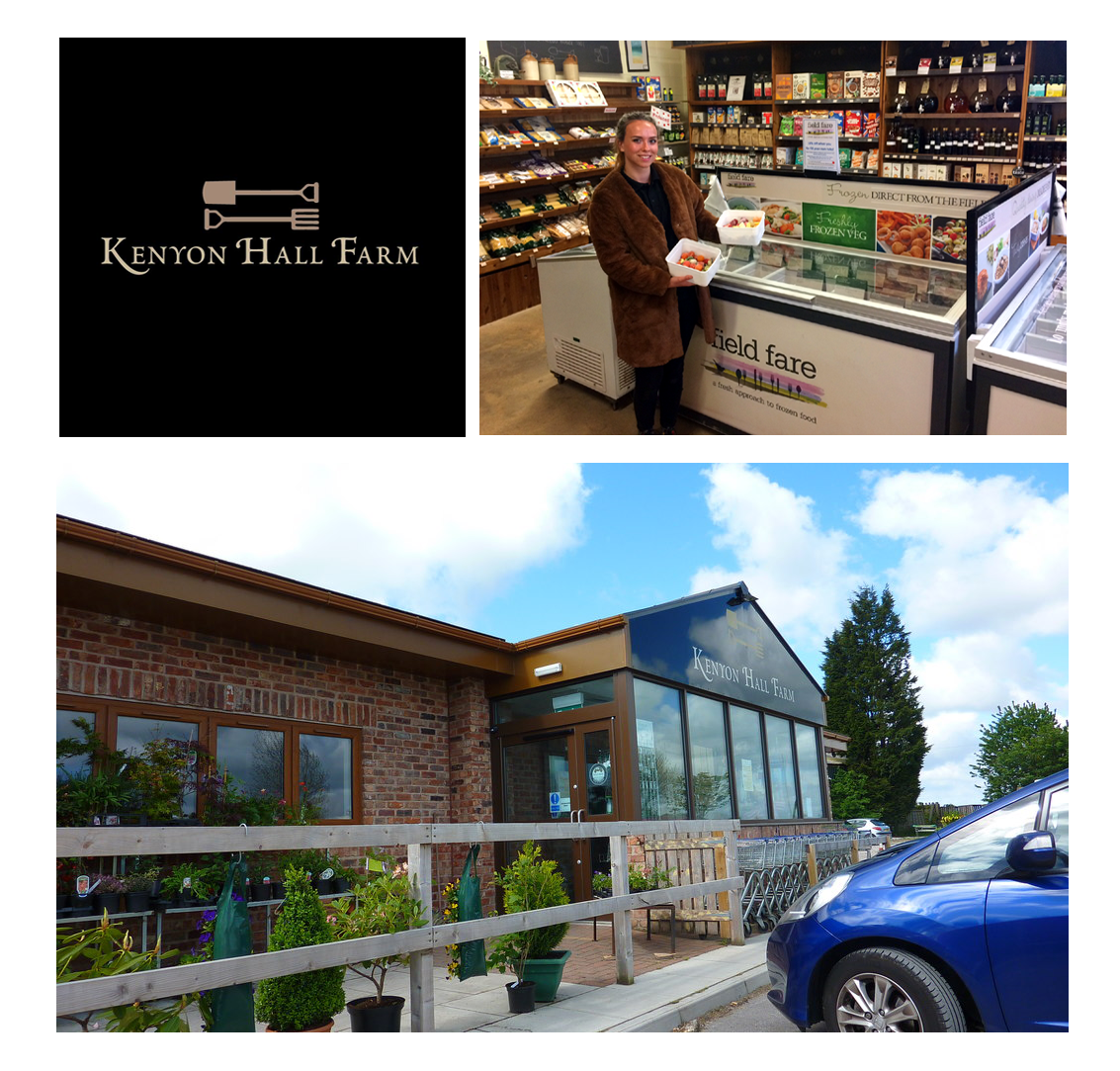 So next time you pop to your local farm shop to buy some field fare products, why not use your own container?  Working together we can do more to help reduce single-use plastic.