Tuscan Roasting Vegetables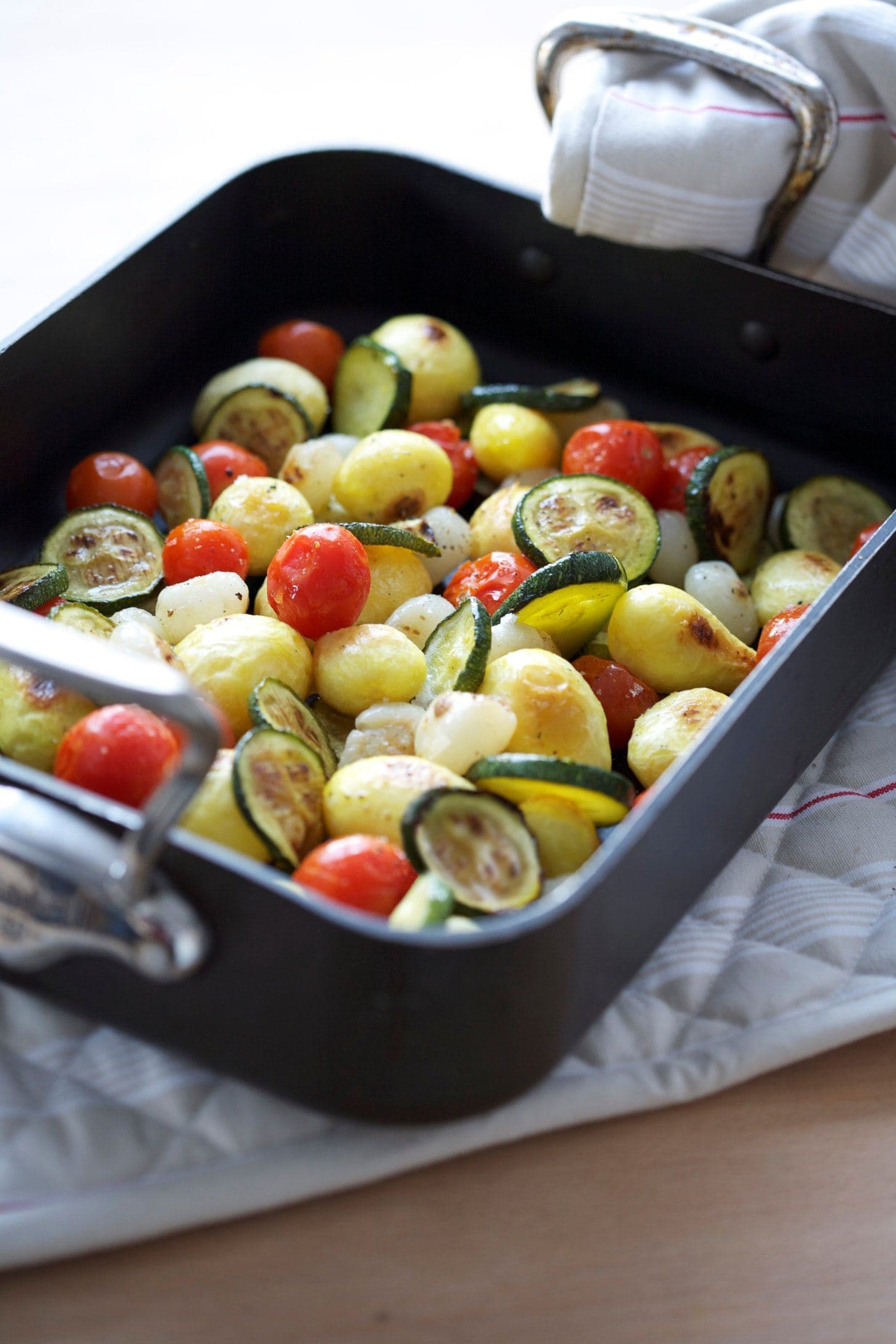 Small roasted whole potatoes, grilled courgette roundels, grilled Borettaine onions & whole cherry tomatoes.
Quick and easy roasted vegetables - delicious roasted with garlic and herbs.
A wonderful side dish to meat or fish.
Cooking Instructions
Cook from frozen.
Spread the frozen vegetables on a shallow roasting tray, add crushed garlic, salt and drips of olive oil.  Roast on the top shelf of a very hot oven for 8-12 minutes.
Important Information
d
These cooking instructions are a guide only. Your appliance may have a different power rating, so please adjust accordingly
Ingredients
Whole Baby Roasted Potatoes, Grilled Courgette Roundels, Grilled Borettaine Onions & Whole Cherry Tomatoes.