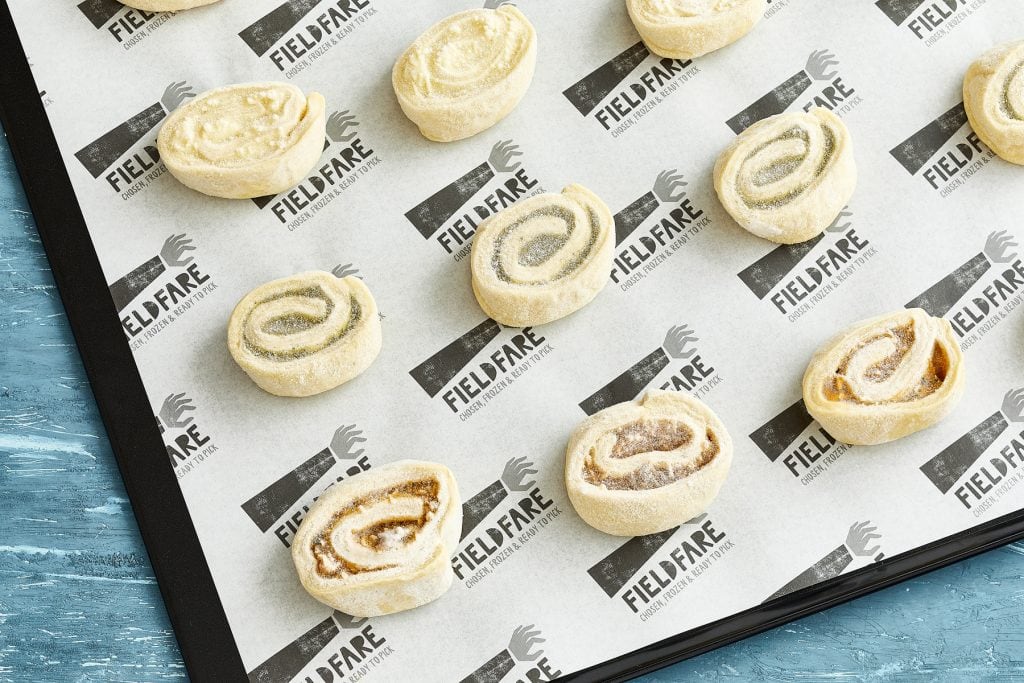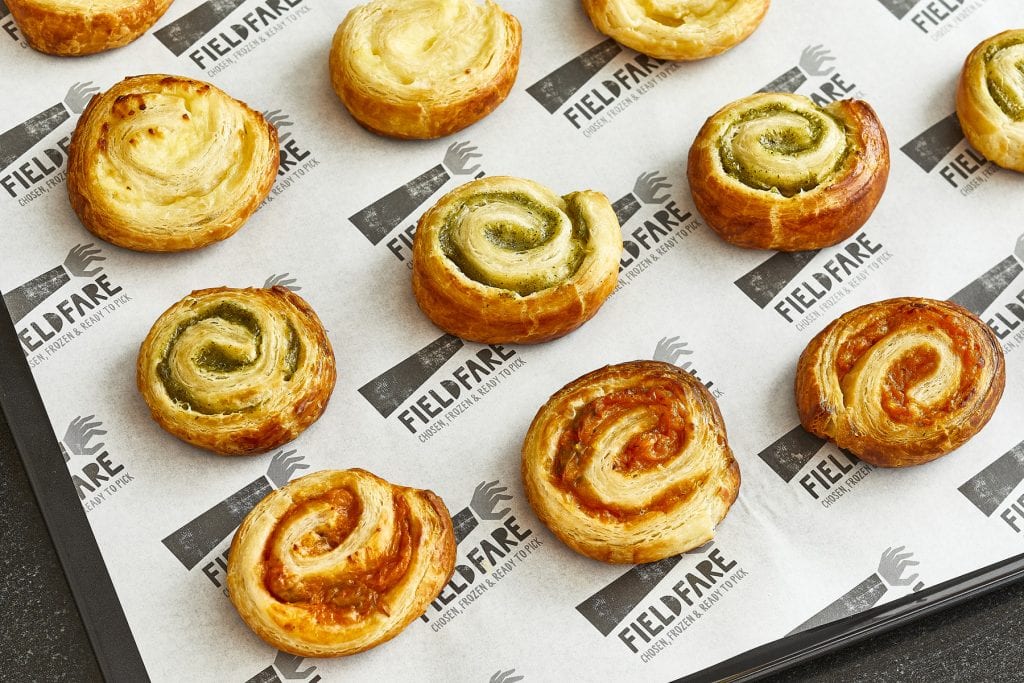 3 different flavours: Pesto, Cheese and Pizza! These light and crunchy mini pastry swirls are ideal for picnics and nibbles
Cook on a baking tray in a pre-heated oven at 190C/375F/Gas Mark 5 for 20 minutes until golden brown.
Wheat Flour, Water, Fine Butter (Milk) 11%, Emmental (Milk) 10%, Eggs, Whey Powder (Milk), Yeast, Sugar, Modified Starch, Salt, Wheat Gluten, Skimmed Milk Powder, Non-hydrogenated Vegetable Oil (Coconut), Thickener (Sodium Alginate), Hen's Egg Yolk Powder, Stabilizer (Tetrasodium Diphosphate), Flour Treatment Agents (Alpha-Amylases, Hemicellulases, Ascorbic Acid).
If you like the Mini Swirls, then you'll love these!