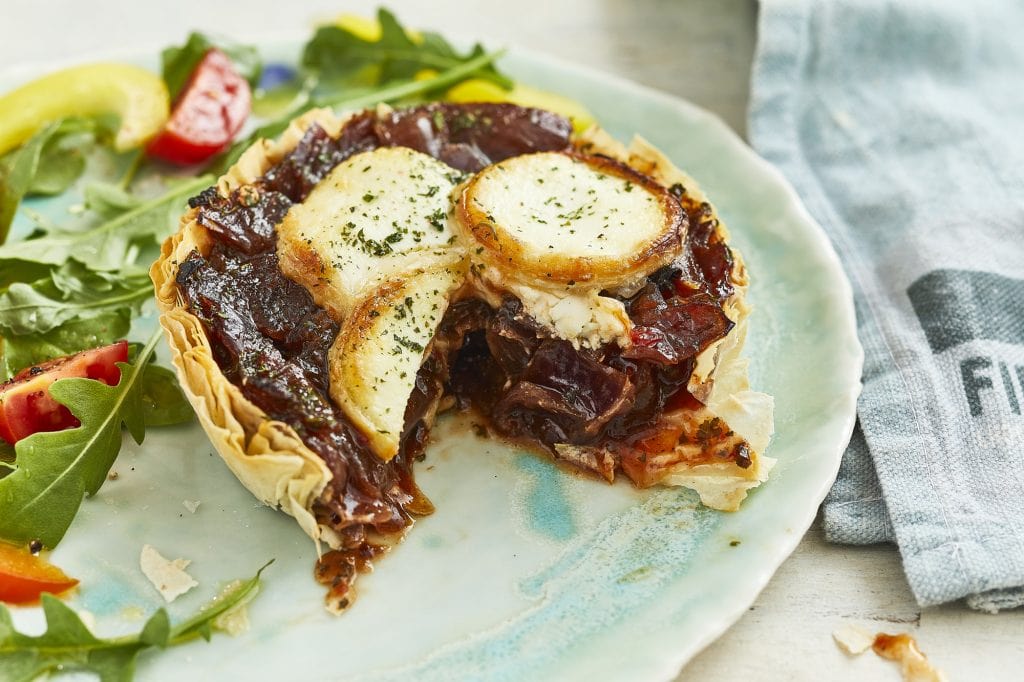 Red Onion, Sweet Chilli & Goats' Cheese Filo Tart
Goats' cheese and roasted red onions with sweet chilli sauce in a filo pastry basket
Cook from frozen. Remove outer packaging and bake in oven at 180ºC/350ºF/Gas Mark 4 for 30-35 minutes until piping hot throughout.
Onions (50%), Goats' Cheese (Milk) (25%), Wheat Flour, Peppers, Sugar, Fructose Glucose Syrup, Vinegar, Chilli (0.5%), Lemon, Garlic, Parsley, Modified Maize Starch, Vegetable Oil, Clove, Cardamom, Coriander Seed, Star Anise, Salt, Pepper, Colour (Paprika Extract), Stabiliser (Xantham Gum), Pectin, Firming Agent (Calcium Chloride).
If you like the Red Onion, Sweet Chilli & Goats' Cheese Filo Tart, then you'll love these!