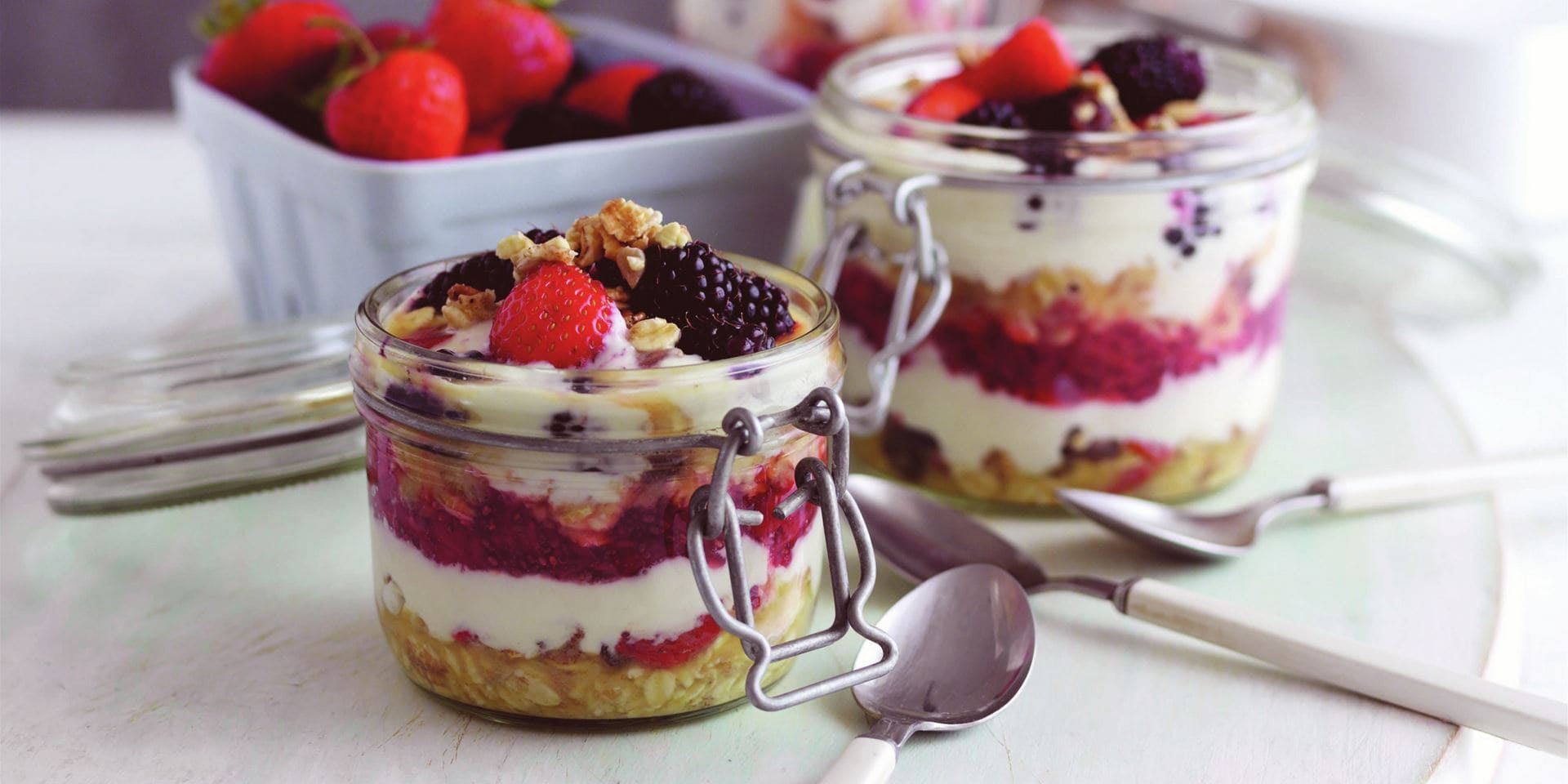 Layered Berry Breakfast Pot
Serves 4
Preparation Time
Easy
Ingredients
75g/3oz muesli
2 tablespoons goji berries
100ml/31/2fl oz freshly squeezed orange juice or from a carton
500g/1lb 2 oz carton coconut or honey flavoured Greek style yogurt
350g/12oz field fare frozen strawberries, hulled
1 tablespoon chia seeds
100g/4oz field fare frozen blackberries
Few extra strawberries, hulled, sliced
Mix the muesli, goji berries and orange juice together, then spoon half the mixture into the base of 4 x 370g/121/2oz clip top or screw topped jam jars. Top with a layer of yogurt.
Roughly chop, then mash the strawberries with a fork. Mix with the chia seeds and spoon over the top of the yogurt.
Cover with most of the remaining muesli, then the yogurt. Sprinkle with the blackberries, a few extra sliced strawberries and the rest of the muesli. Clip or screw on the lids and serve now, or chill until ready to serve.
Cook's tip
Not a fan of muesli? Then simply stir the strawberry and chia mix and whole blackberries into your favourite flavoured yogurt.
Many thanks to the girls at www.seasonalberries.co.uk for this recipe.
Important Information
d
These cooking instructions are a guide only. Your appliance may have a different power rating, so please adjust accordingly